I turned 40 in 2018, and on my birthday I remember thinking that this decade, my forties, would probably be a decade full of much more change than my thirties.
This is largely due to the stage of life we are in as parents.
At the beginning of my thirties, my kids were 9, 7, 4, and 2…so that decade (which is the decade I've blogged through!) was just full of regular house-full-of-kids family life.
But now my kids are 19, 17, 14, and 12 (with the younger three about to have a birthday in the next few months), which means that over the course of the next decade, life is going to change a whole heck of a lot!
(Joshua at 18)
In 10 more years, even Zoe will be a full-fledged adult, about to turn 23.
Anyway!
Joshua's going to transfer to a four-year university this coming fall (fall 2019), but a few months ago, a pretty sweet opportunity arose for him to be able to move out on his own without having to pay rent.
(It's a slightly complicated story involving a friend of his who needed to move out of state but still keep a home here.)
This place is much, much closer to work for him, and he was kinda getting the itch to get some independence anyway, so it all worked out really nicely.
We miss him, of course, but we're glad he's still fairly close by so that he can stop in on the regular.
And of course, since the point of parenting is to prepare kids to leave the nest, we're glad that he's excited to manage himself and be independent.
I used to hear people say, "The days are long, but the years are short." and I never really, really understood.
But now, now I get it.
In the midst of all these years of parenting, it sort of felt like we'd be parents of kids at home for a really long time.
And I mean, Joshua lived with us for 19 years, which IS a long time.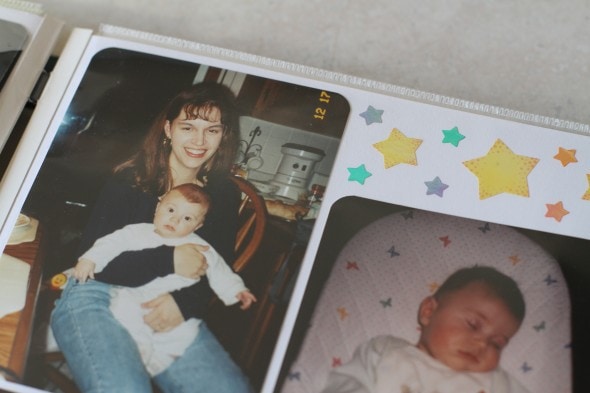 But somehow, now there is a sense in which I find myself feeling like, "Wait? That part of parenting Joshua is over already? So soon? Didn't we just start?"
Which sounds contradictory, but I am positive that every other parent who has been here knows exactly what I mean.
I could let myself get melancholy about this, I suppose, but I am reminded of a thing that has held true through every parenting stage so far:
EVERY stage of parenting has parts that are hard, but also parts that are enjoyable.
As children grow through stages, it's not that things are better or worse at different ages, but more that things are just different.
Which means that…there are fun and different things in store as we enter this stage of having children-turned-adults-who-then-move-out, just like there were fun things about babies who become toddlers who become grade schoolers who become middle schoolers who become high schoolers.
And since our youngest is only turning 13 this year, we do still have some years left to enjoy being parents to children at home too.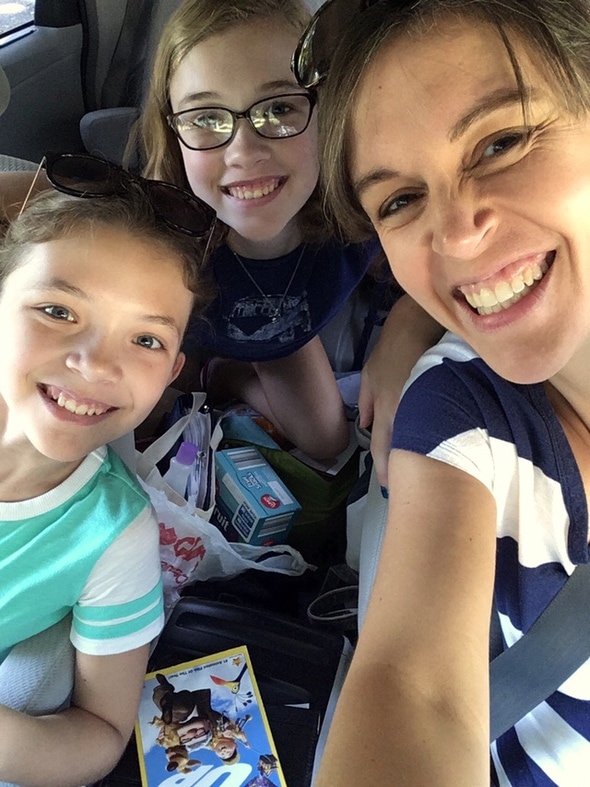 Of course, Joshua moving out has meant some room re-arranging in our house! Sonia and Zoe have realized their longed-for dream of having their own rooms now, which has been a little silver lining for them, even though they miss Joshua.
And naturally, they have some decorating/painting ideas in mind for their new spaces, which means: some before and after projects will most likely be coming to the blog this summer as we paint walls and furniture.
So! That's the update on things at Chez FG, where our numbers have now gone from six to five, and we've officially entered another new stage of parent life.
P.S. One other random but related thought: one nice thing is that as kids get older, they sort of gradually start not being at home as much, which makes the transition to moving out a little easier on the ol' parents. Once Joshua started college classes and got a job and a car, we started to not see him as much as when he was younger, even though he was sleeping here. 😉 I think that's helped it to not feel SO strange for him to be on his own…it was more of a natural progression than a sudden change.
Which is probably how it's supposed to be!