1. I picked up a free bookshelf for Sonia's room
Which means…I have a new painting project.
I am a glutton for punishment.
And also I cannot say no to free, paint-able furniture. 😉
In my defense, I had been actually shopping for a paint-able bookshelf to buy on Facebook Marketplace. So when a free one popped up, "yes" was the obvious answer.
2. I made some skillet croutons
I wanted something crunchy for the top of my carrot soup and so I cut up a dry bread end into cubes.
We had two little packets of butter from a muffin one of my girls had gotten from Panera. I melted those in a skillet, added the bread cubes, and toasted them until they resembled croutons.
They're not quite as crunchy as oven-baked croutons, but they worked out just fine.
3. I packed a lunch and coffee for my parent duties
Zoe's tutorial requires two parents to sign up each week to do sanitizing, temperature checks, and mask enforcement, and this week it was my turn to be there all day.
You can get food (and coffee!) delivered there, but I packed a sandwich and put some coffee in my travel mug.
And I was reminded how nice it is to eat lunch at my own house almost every day. Food freshly made is always better than packed food.
4. I painted a shelf for Zoe's closet
Mr. FG is working on redoing Zoe's closet storage and he bought a big board to be her main shelf.
I primed and painted it with the same materials I used to paint my kitchen cabinets and also the furniture in Sonia and Zoe's rooms.
(Namely, Zinnser primer and Benjamin Moore Advance paint in Cloud White.)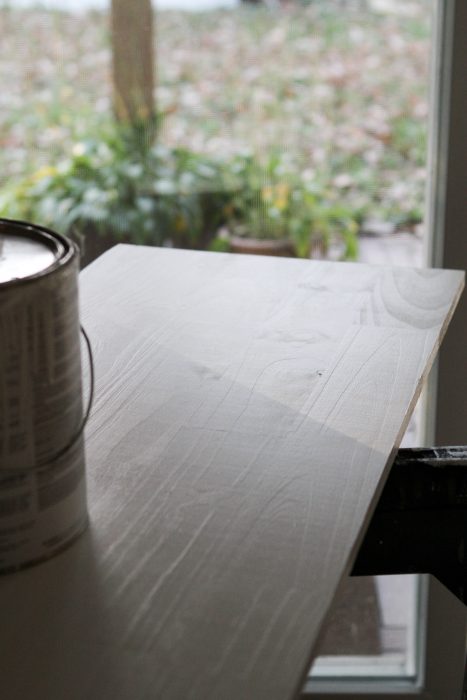 So, that one gallon of Advance paint I've bought has covered two beds, a dresser, two nightstands, and a shelf now.
A gallon of this paint costs $80-$90, so it's pretty expensive paint. But obviously the coverage is pretty darn good if I've painted this many items with it.
Compared to the cost of new furniture, an $80 bucket of paint is a seriously good deal.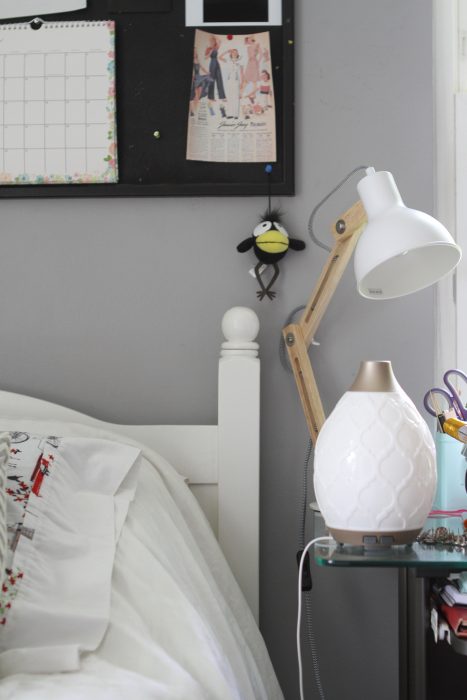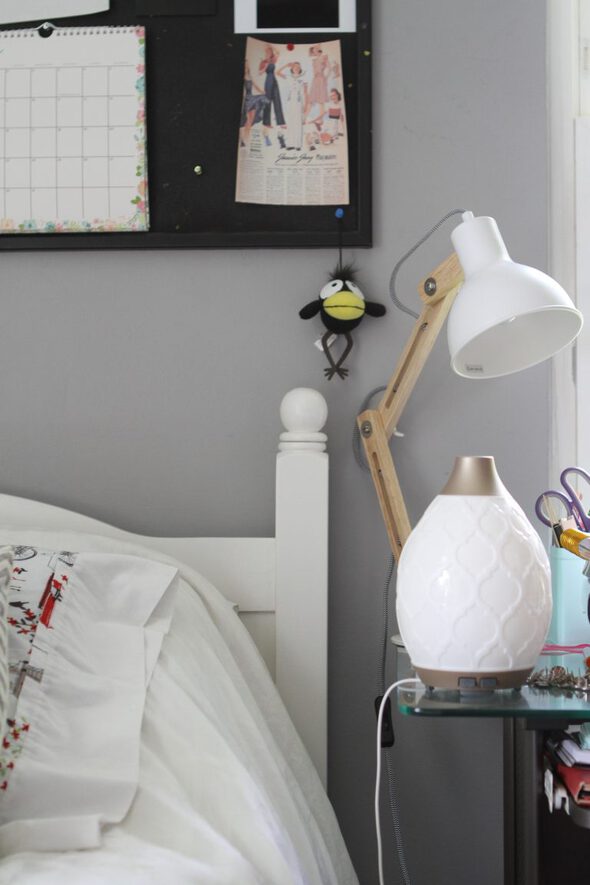 I mean, even one new white twin bed would have cost far more than $80!
5. I came up with a last-minute dinner plan
On Monday night, I intended to serve a chicken dish that required marinating for 24 hours.
But on Sunday night, guess what I did not do?
(Marinate the chicken.)
So on Monday night, after spending the day at Zoe's tutorial, I poked around my fridge and pantry to see what I could come up with.
We had pasta alfredo with chicken, a salad, and homemade French bread left from Sunday night's dinner.
Sonia had her pasta with tomato sauce, since I have not figured out a good milk/cheese/nut-free Alfredo sauce for her yet.
What frugal things have you been up to lately? Share your frugal five in the comments!
P.S. When I mention it, people always wonder, "What's a homeschool tutorial?"
Basically, it's like college classes for homeschooled kids. You go once or twice a week, depending on the tutorial, and then you do the assigned work at home for the rest of the week. Tutorials are very popular for high school classes such as chemistry or higher math. My girls usually take a couple of classes at the tutorial and then do the rest of their classes at home.