Before we get to the frugal stuff, I want to say that I tried to respond to most of the comments on Monday's post, but if I missed yours:
Thank you so much for your prayers and love and thank you for sharing your stories.
You all are the kindest and best group of readers and I am so grateful for you. I wish I could give all of you a hug, especially those of you who are suffering from heartbreak too.
And thank you to everyone who sent me an email or a message elsewhere as well. I appreciate you!
There's a Sara Groves lyric that says, "Lord, help us wait in kindness.", and that is my prayer during this time, however long it might be. I don't get to choose my circumstances, but I do get to choose my response.
So, my heart may be sad, but it can also be kind, and I can still choose to find contentment and joy on this path.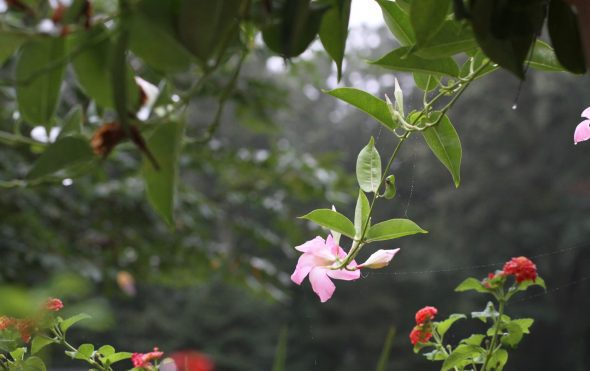 I can keep doing the next thing while I wait in kindness.
And today's next thing is a five frugal things post.
1. I helped Lisey get the Erie app
Erie recently came out with a safe driving app that checks for speeding, sharp turns, sudden braking, and so on.
If you are a youthful driver and you get good driving scores, Erie gives you a $10 gift card every two weeks.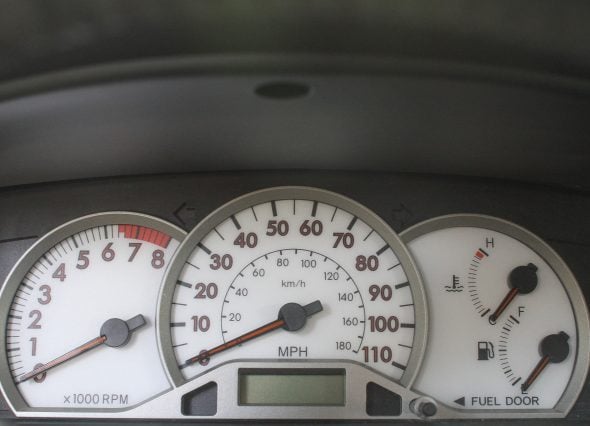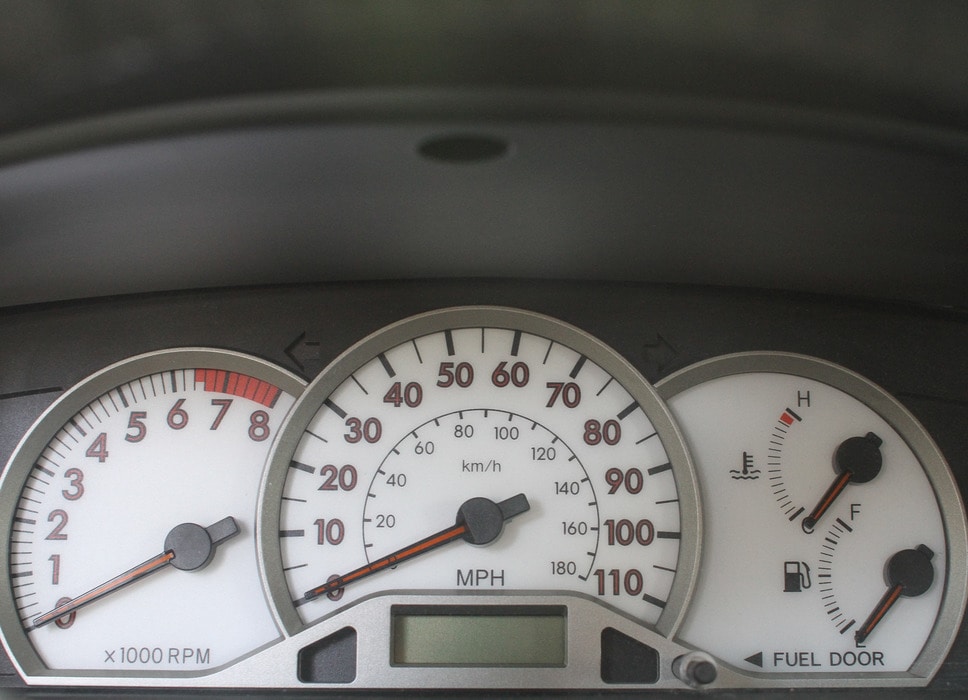 For a college student like Lisey, this is a happy prospect, particularly since she is a pretty mellow driver to begin with. Might as well get credit for good driving!
(Obviously, if you are sensitive to privacy concerns, this is not the app for you, as it uses GPS to monitor speeding and such.)
2. I started a college book return
Apparently, the bookstore listed the wrong book for one of Sonia's classes, so we need to send it back.
Luckily, I told her not to remove the shrink wrap until day one of classes, which means we are eligible for a full refund.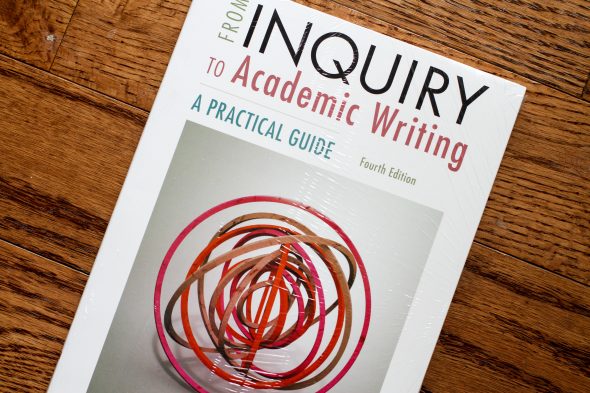 And I submitted an email for a prepaid return label, so the return will not cost anything out of pocket.
3. I helped Zoe with an eBay auction for some Converse
She's been wanting some black high tops, and since she's trying to stretch her allotted clothing budget, I helped her find an auction with almost no bids.
I showed her how to bid at the last minute, and we paid $20, plus $15 shipping. These usually sell for $60 new, so even with the shipping ($35 total), this was a good deal.
(This Q&A post explains the clothing budget Sonia and Zoe have.)
I am always so happy when I can help my kids learn some tricks for saving money because those skills are going to serve them for years in the future.
4. I retouched some of my kitchen cabinets.
I had the Benjamin Moore Advance paint out because I painted Sonia's nightstand.
(I need to take photos of it; I promise I'll show you soon.)
Once I finished the nightstand, I still had some paint left in my tray, so I used it up by retouching some worn spots on a few cabinets.
This is one of my favorite things about painting my own furniture: since I did it myself, it's super easy to fix dings or scuffs.
Here's how I painted my kitchen cabinets.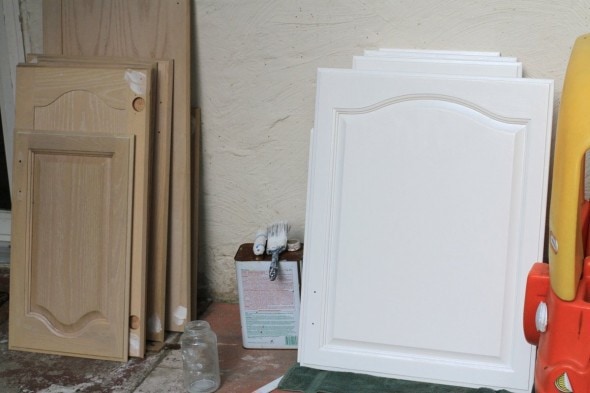 If you just want a post full of before and after kitchen cabinet photos, click here.
And in case you just want the color but it's too hard to click on the links above (heh), it's Cloud White, a slightly warm shade of white.
5. I made biscuits last night to use up some cream
I had bought one of those very large containers of cream, and it had been stored on the door of the fridge (one of the warmest places in the fridge).
I noticed the last quarter was getting slightly "off" smelling, and since that type of dairy product usually works fine for baking, I made cream biscuits to go with dinner last night.
I don't have the recipe posted, but it's the same one in this chicken and biscuits recipe.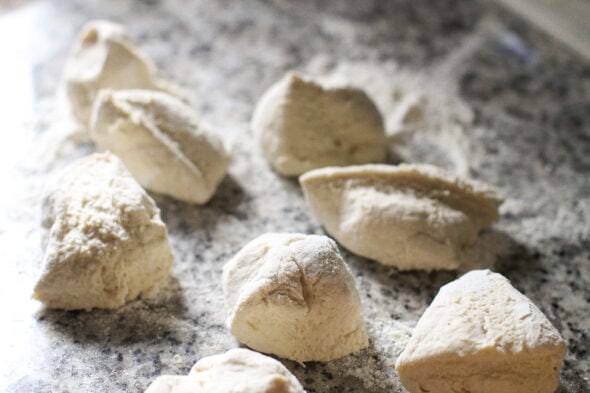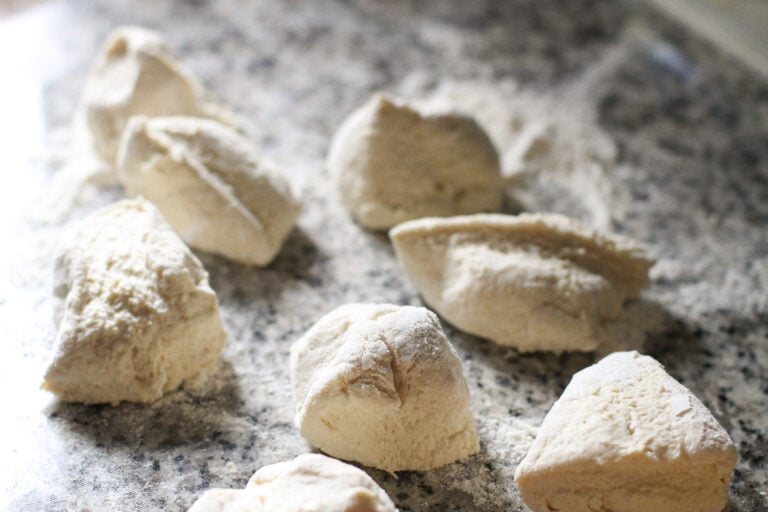 Just bake them at 450° F for 15 minutes. 🙂
Bonus: I made a main dish salad for dinner because I found spinach and romaine that really needed to be used. So, it was a nice anti-food-waste dinner.
Your turn; share your five frugal things in the comments.