I have exactly 15 minutes to write a post, so Five Frugal Things it is. 😉
(Update: I finished this with four minutes to spare. Speed blogging!)
1. I helped Zoe sell Build-A-Bear clothes and shoes.
She picked out what she wanted to sell, we laid it out and photographed it, and I listed it yesterday for her.
I listed it for more than I wanted because people love to bargain on eBay. And my nefarious plan worked, because it sold for exactly the price I envisioned, after a little bargaining.
If these items were mine, I'd probably donate them, because a small sale amount feels not worth it to me for the work involved.
But Zoe has less cash than I do, so I'm willing to do it for her.
2. I spackled and painted a board that's needed it for over 6 months.
When we had all our plumbing trouble last year, the board between the oven and dishwasher got taken off. When it got screwed back in, the screw holes needed to be filled.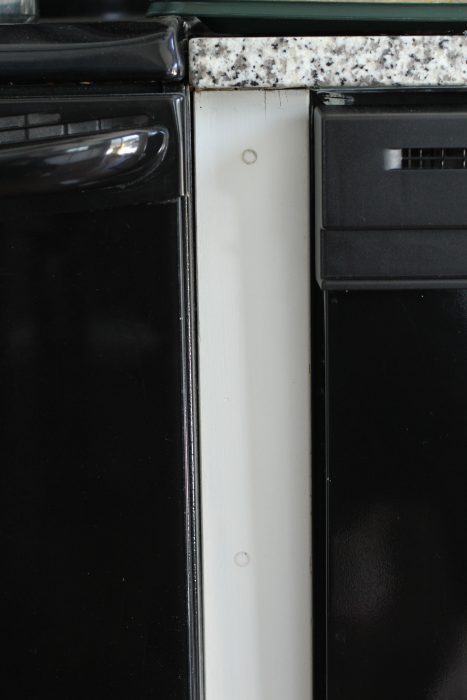 I kinda forgot about it for months, but I put it on my to-do list last week, and we all know I really like to cross things off of my to-do list.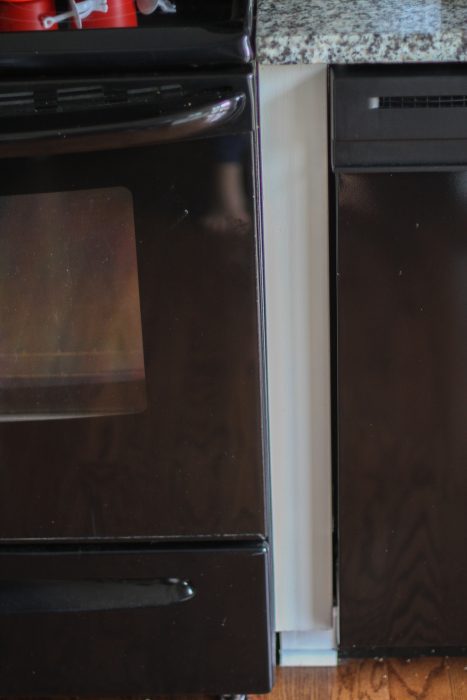 So, putting it on my list made me get it done!
While I had my cabinet paint out, I touched up some spots on my painted doors. The paint job I did is holding up well, several years later, but sometimes the edges right around the handles get worn a little thin.
A quick touch-up with a mini brush fixes it right up, though!
(Here's how I painted my cabinets.)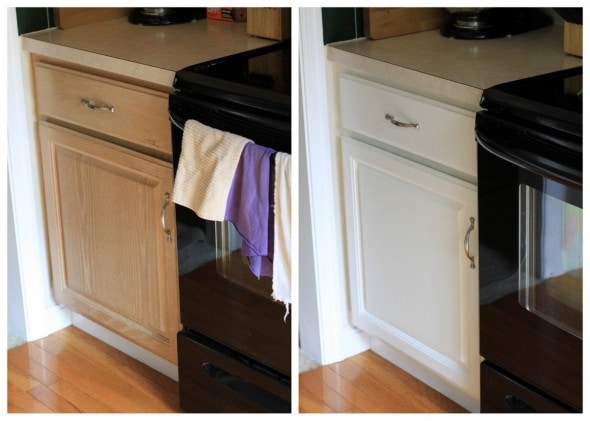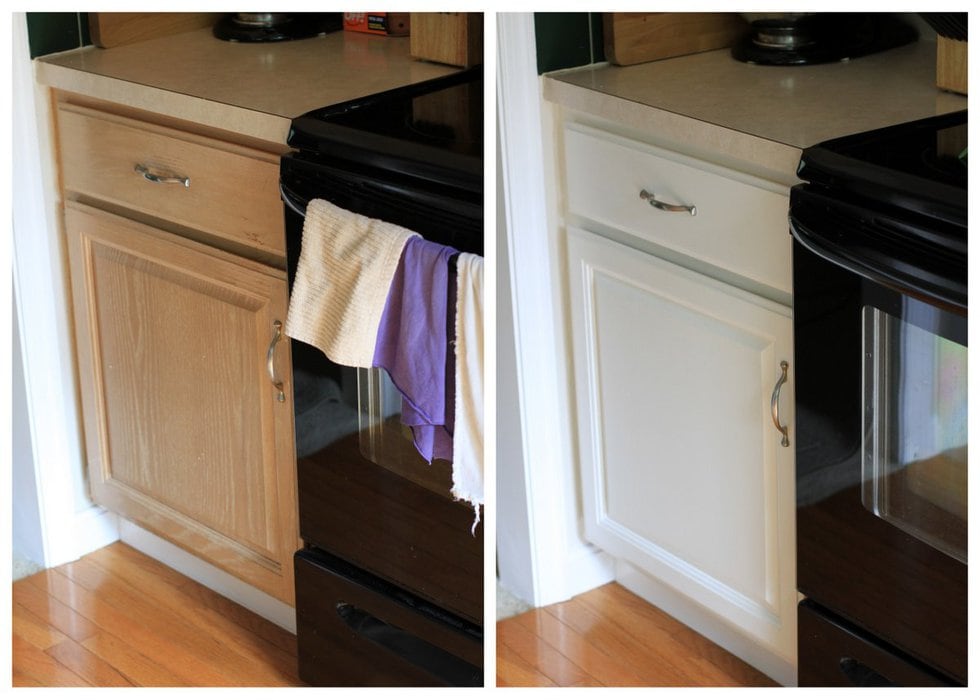 3. I've largely stayed out of the grocery store.
As you know, I needed to stay under $100 this week in order to finish up March on budget, so I've been shopping the freezer and putting meals together mostly with what I have in the house.
4. I made granola.
Granola from the store is delicious, but stupid expensive. Especially for something that's largely made of oats, which are about as cheap as dirt.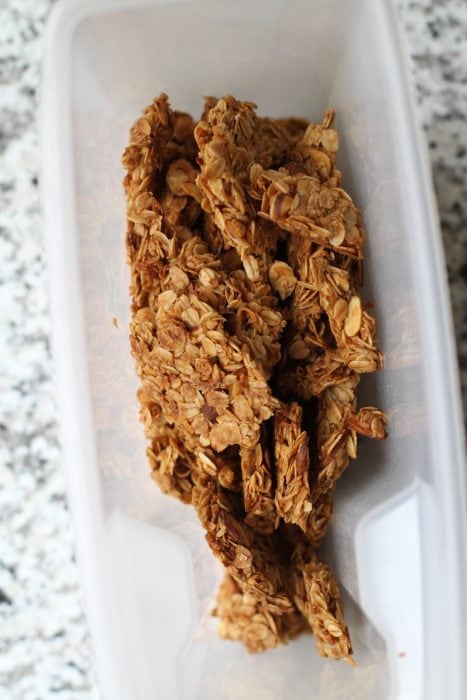 I made this granola, which does not have to be stirred while it bakes. Game-changer, guys!
My kids like to eat this on top of homemade yogurt, with fresh fruit.
5. I made baked oatmeal for breakfast this morning.
Cheaper than cereal, and also more fun!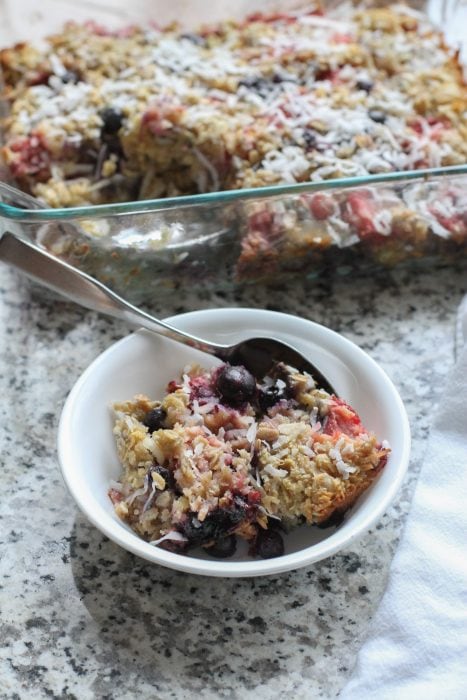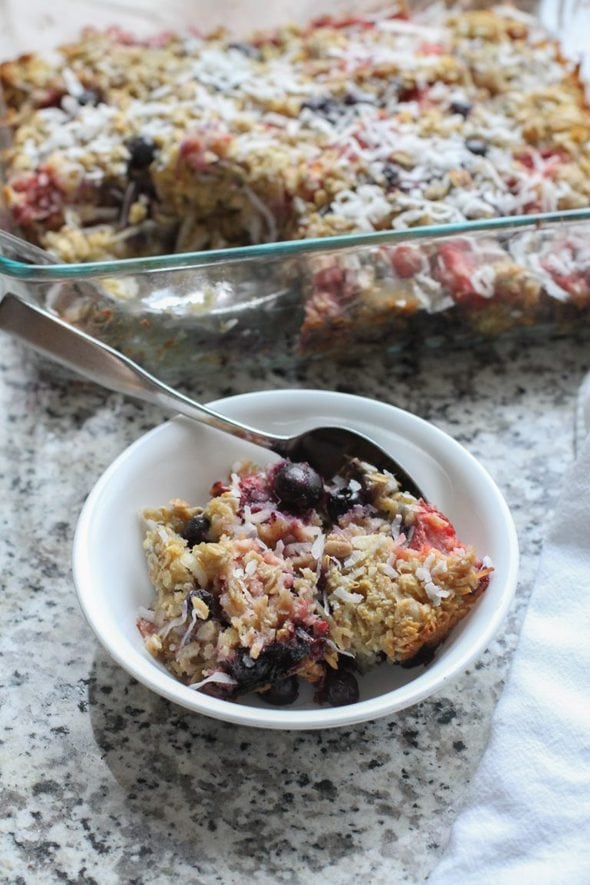 Do you have material for another Five Frugal Things? Share in the comments!