1. I remembered to send an invoice
I had done some work for a company in the spring, and I remembered here at the end of the year that I had never sent them an invoice.
And it was a $500 job!
I would have been upset with myself if I had not remembered to submit it.
2. I bought a membership to a rec center for the girls and me
Sonia has been very into yoga of late (just doing it at home) and she was thinking it would be nice to have a place to go take some yoga classes.
I thought that would be a fun thing for the two of us to do together, and I remembered that the local rec center offers yoga classes.
I looked at the memberships, and once you buy one for two people, it's basically the same price to do a family membership for four people.
So, I signed the girls and me up for a 90-day family membership for a total of $225 (that's $18.75/person/month!). And that includes access to unlimited classes, plus all the weights, machines, and indoor track.
That's way, way cheaper than signing Sonia and me up at a yoga studio.
And I figured a 90-day membership was a good way to test it out and see if we use it enough to make it worth my money. We have our first yoga class tonight!
3. I made a gallon of yogurt
Milk is on the expensive side of things right now, yes. But it's still a screaming bargain when you use it to make yogurt.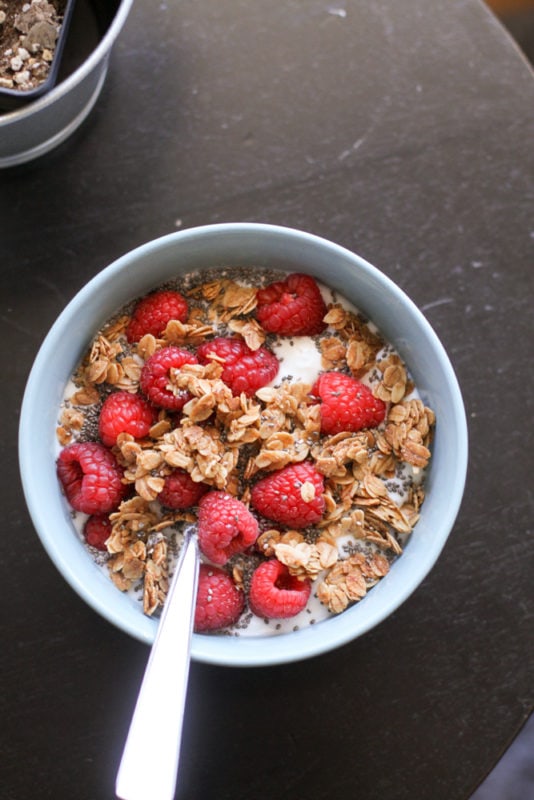 I think I paid $4 for the gallon I used for yogurt, but that gallon made four quarts of yogurt. And there is NO WAY I could get four quarts of yogurt for that price.
Here's how I make yogurt without a yogurt maker.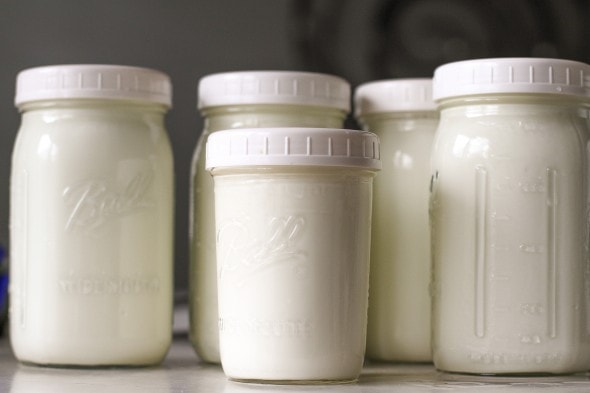 4. I listed three books on eBay
Zoe's done with her books from last semester, so now they're up on eBay. Hopefully, someone else will be looking for these before the spring semester starts!
All of my textbooks from last semester were the online variety, so obviously I can't sell those. Oh well.
(Here's how I sell books on eBay.)
5. I…
bought the 8-pound bag of oranges because it was the cheapest. And oranges keep well!
got some chocolate-covered pretzels from the clearance rack (Necessary? No. But a cheap treat makes me happy.)
scanned a receipt with my Fetch app before my points expired from inactivity (if you wanna try Fetch, use code QG8V2 when you download the app, and you'll get 2,000 points right away)
Your turn! What frugal things have you been up to?