1. I picked up an end table on the buy-nothing group
I joined the Buy Nothing group in my parents' neighborhood so that I could give away some sheets my mom no longer needed.
And when I saw that someone was giving away an end table, I asked if I could have it.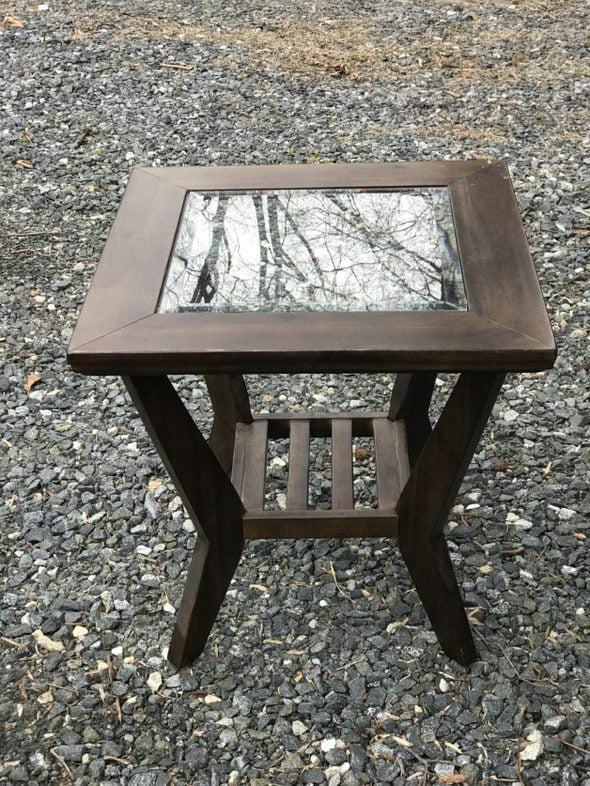 Do I have somewhere to rent yet? Nope.*
*not for lack of trying!!
But I think that the living room wherever I eventually rent could probably use an end table.
And free is a very good price.
If I do end up not needing it, well, I can just re-gift it on the Buy Nothing group!
2. I bought a $0.99 package of bagels
I found a bag of six bakery cheese bagels marked down to $0.99, so I picked them up, brought them home, sliced them, and then frozen them in bags of two.
That way they will stay as fresh as possible.
I thought they might be a little bit lackluster, given that they were on the markdown rack, but they are super tasty once you toast them! Definitely a good use of $0.99.
And this is why I always take a peek at the clearance rack when I am in a grocery store. It only takes a minute, and sometimes you find really awesome deals.
(Of course, sometimes everything on the rack is terrible, but hey, if you find nothing, you have only lost a minute of your day.)
3. I installed the Mezeh app and saved $3
Last week I hung out at Mezeh while I was waiting for Zoe at her class, so I installed the app for the first time and used a $3 discount on my bowl.
And I chose to drink water, even though Mezeh does have a bunch of interesting-looking drinks. I might get one of those next time. 😉
If a restaurant just has the usual soda/tea offerings at the fountain drink station, I am not remotely tempted to buy a drink. Sprite, root beer, Coke…BORING.
But Mezeh has drinks like mango punch, lemongrass berry, or berry watermelon, and those are the kinds of beverages that are tempting to me: fun flavors and not so much sugar.
4. Zoe and I used some notecards from the abandoned house
She has a horticulture exam tomorrow, so when I was helping her study, we made some flash cards, and we used a package that I rescued from the treasure house (as my sister-in-law likes to call it!)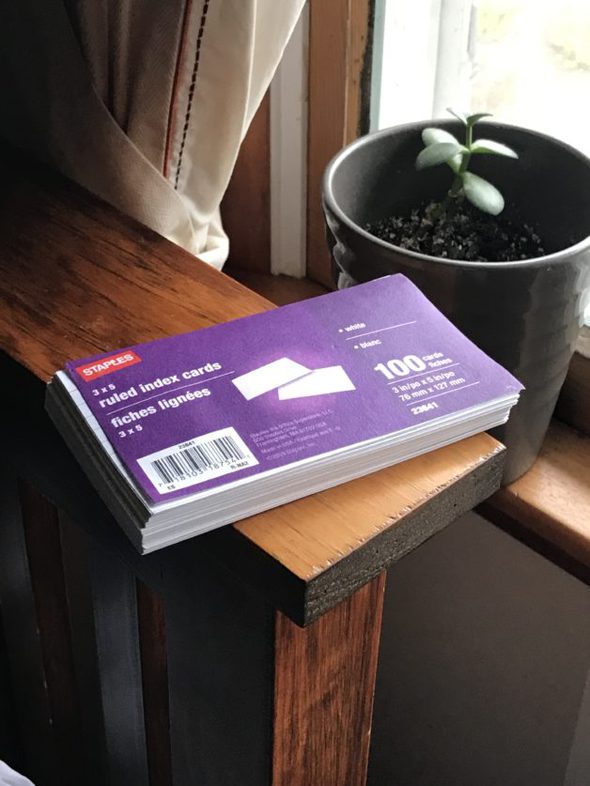 Mercifully, they were still in the shrink-wrapped package, so they did not reek of smoke/old house.
5. I…
used my fabric shaver
brewed my own coffee at home
read library books for entertainment
submitted some healthcare forms to Cigna for reimbursement
Your turn! What frugal things have you been up to?