As always, hat tip to The NonConsumer Advocate for the Five Frugal Things idea.
One
I cooked dinner every night last week (I made homemade pizza on Friday instead of ordering out too!*) and I also packed Mr. FG's lunch every single day.
*Sometimes if my Friday is crazy, we order pizza instead of making it from scratch.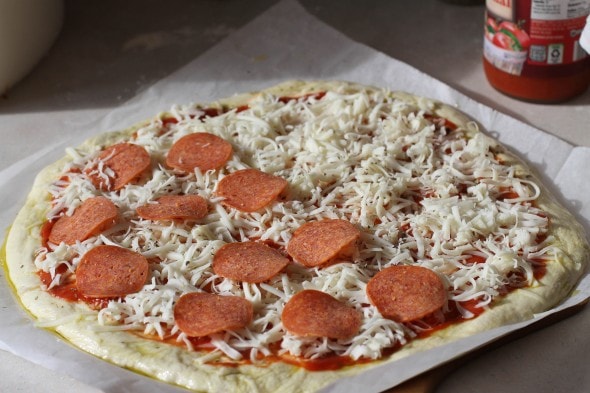 Two
I sold an out-of-print book on half.com for $35.
Three
I installed a new kitchen faucet myself.
Which mainly consisted of two hours working on taking the old one out, and 20 minutes putting the new one in.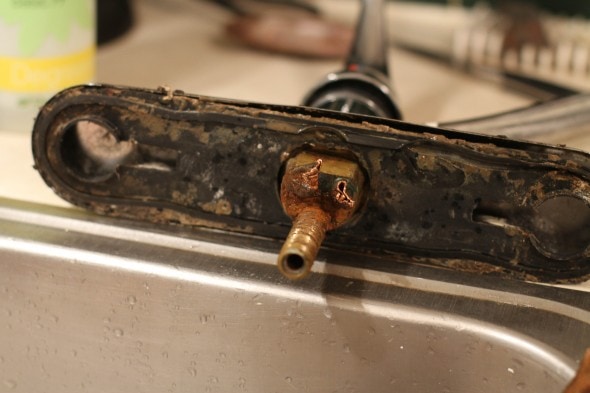 The good news is that I adore my new faucet!
(More on that soon.)
But I'm never gonna pursue plumbing as a career because…yuck.
Four
I kinda sorta skipped grocery shopping last week (just picked up a few things), which forced us to eat up more of the food in the fridge.
Less food wasted, less money spent!
Five
Mr. FG let me know about an AdoramaPix photo book Groupon, so I bought one. Yay! I just ADORE the print quality of Adorama's photo books, and I'm pleased to have one for a discount.
I ordered the 12×12 size, which I've never used before. But I'm always up for a new photo book experiment. 😉
______________________
Alrighty…your turn. List five frugal things of your own in the comments, and inspire us!