Hello, readers!
We are meeting reader Cindy today; she and her husband are full-time RVers.
I wonder if there's a larger proportion of RVers in the frugal community because even though full-time RVers are a minority, Cindy is the second featured Frugal Girl reader who lives in an RV full time!
(Reader Sarah and her husband also live in an RV full time, in Arizona.)
1. Tell us a little about yourself.
I am 62; Husband is 66. I grew up on a small farm north of Grand Rapids, MI; Husband's family was military, connected with Camp LeJeune in Jacksonville, NC.
(We met at the University of Michigan — Go Blue!)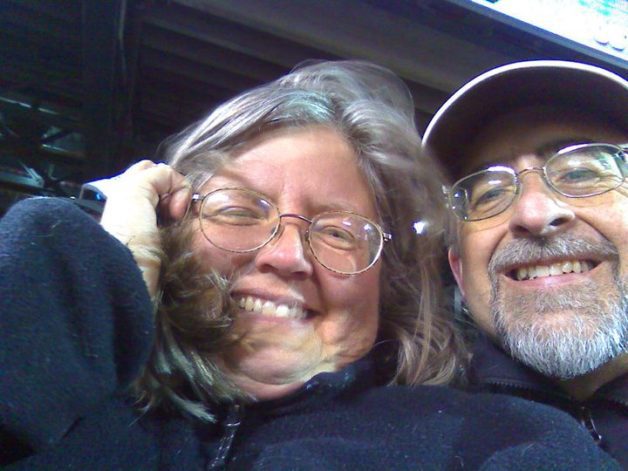 We've lived in Colorado since 1984; we moved here after a summer-long motorcycle trip, following Lewis & Clark's trail all the way to the Oregon coast — and back.
Our daughters (32 and 34) live less than two hours away from us. We have no grandchildren; one daughter is married to our much-loved son-in-law; the other is happily settled with her partner.
Husband has done several careers in his life, including mechanical engineer, IT guy and schoolbus driver.
I have, as well, including catering, secretarial work, custodial cleaning — and doing marketing and layout for a newspaper, as well as a catalog company.
I was an editor for a national publication (Quilter's Newsletter Magazine) for four years, and wrote/write for others.
Book #8, Colorado Curiosities, is due out in June from Arcadia Publishing; I also write a blog (www.cindybrick.blogspot.com).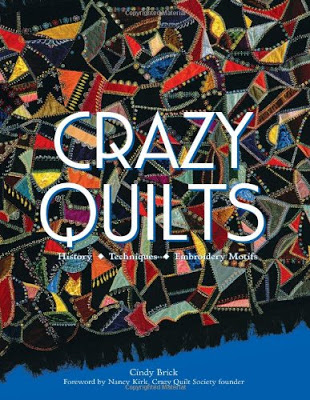 I've done hundreds of articles on a wide variety of subjects, both for myself and as a staffer for various websites and publications – – lost count a long time ago.
I lectured nationally on textile history for decades; I use the past tense because Covid canceled my teaching gigs for the past two years.
(I finally got a new one — for August 2021. Covid's been tough on us self-employed types!)
I am also a personal property appraiser (21-plus years with the American Quilter's Society, and 6-plus with ASA, the American Society of Appraisers); I 'do' everything but houses and vehicles, though I specialize in textiles or related items.
One unusual thing about us: we live in a 32-foot fifth-wheel full-time. This makes it easy to travel…as well as take along our two big dogs, Charley and Ruby.
2. How long have you been reading The Frugal Girl?
At least three years. I particularly enjoy the 'Five Frugal Things' posts.
3. How did you get interested in saving money?
I had to!
When you grow up on a small farm, there is very little money for luxuries. I wanted to go to college, as well. That meant I not only needed to find work that paid but also stretch the money I got as far as possible.
Eventually, it became a habit. It's not as critical now — we can live within our income — but it's automatic now.
Even when I don't need to, I still look in the clearance and markdown bins.
4. What's the "why" behind your money-saving efforts?
At first, a lot of what I did was because I'd been raised that way — my parents were small-town farmers who never had a lot of money. Most of everything we got had to be raised by ourselves or purchased on sale (or secondhand), to keep the bills paid.
After years of this, the farm was paid off. Eventually, they were able to retire and live quite comfortably, in great part because they'd taken this approach.
(We call it "being a Hollander," and are quite proud of our frugality.)
When Husband and I married, we were both working…and having a great time going to concerts and out to eat as much as we liked. He graduated with $10,000 in student loans, and we had little in savings.
I realized we couldn't live this way — let alone purchase a house. So I went back to being extra-careful with what we purchased — and my husband joined in.
Eventually, that attitude let us buy two homes, 4WD vehicles, and go on vacation out of the country, as well as in.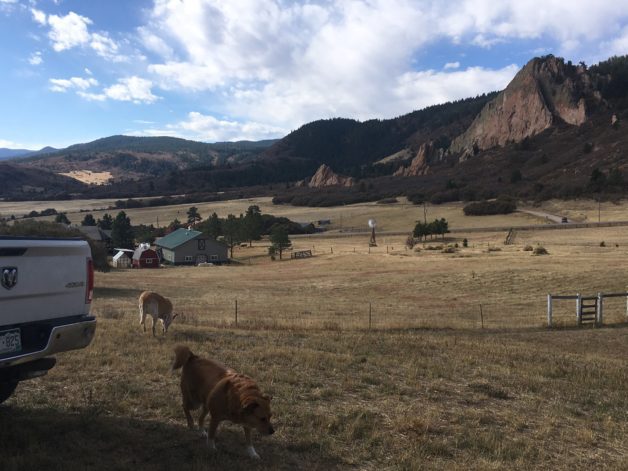 My husband was able to retire early, and I can ease up on some of my work, without having to worry about paying bills. You can find out more about our retirement here.
You never know what will happen in the future, even when you're reasonably set today, so it's never a bad idea to have an emergency fund, or some extra stashed away.
It lets you take care of yourself, sure, but also lets you help others without worrying whether your own bills will be paid.
For many years, we were not able to have this freedom, due to sickness and living on one (lower) income — but now we can.
5. What's your best frugal win?
Our fifth-wheel trailers.
We spent a LOT of time researching the best trailer to buy, then finding a secondhand one that fit our budget.
Fifth-wheel #1 seller was more than ready to sell — it had spent a year in storage. We talked him into taking a few thousand off the already-low price, then lived in it while our house went up on the market.
When that fifth-wheel was totaled, we used the insurance check (more than what we'd paid for it, by the way) to pay cash for a larger Fifth-Wheel #2.
Husband also talked that price down considerably.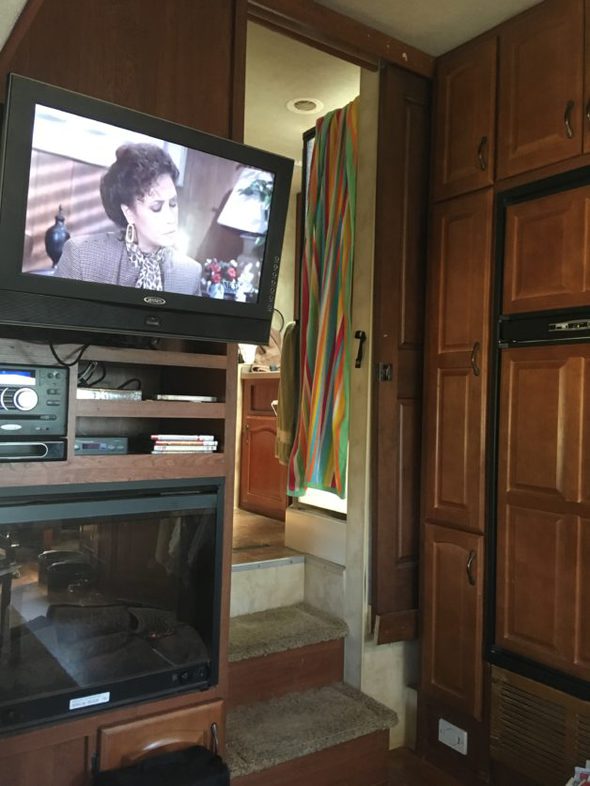 We've lived happily in it now for more than a year…and saved a bundle over renting an apartment — or continuing to own our house, which sold in Sept. 2019.
Not having a mortgage, property tax, or rent payment is wonderful!
6. What's a dumb money mistake you've made?
I purchased GameStop stock at $316 — and sold it a few days later at $60. I am an idiot.
Fortunately, it was only one share.
(It's currently up at $140 or so.)
7. What's one thing you splurge on?
Good dark chocolate — with nuts in it.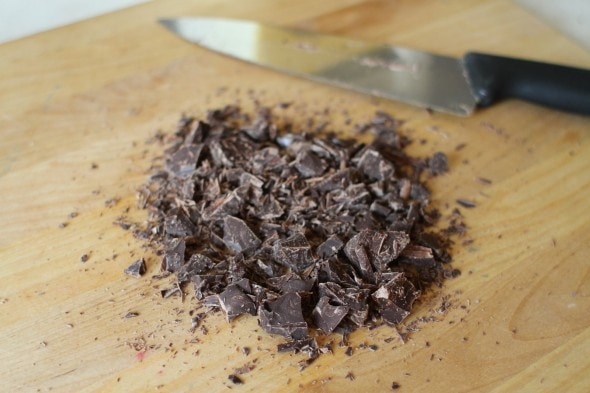 (Don't laugh — lots of pop really isn't that good for you. But I buy it as stock — if I'm going to drink it, so are others. Coca-Cola has done well for me.)
Seafood…I knew panfish well when growing up in Michigan, but the only shrimp I knew had an inch-thick breading on it. And I can't help myself; I only buy it on sale.
Oysters (cooked and raw on the half-shell), shrimp, lobster, crab…I just can't get enough.
8. What's one thing you aren't remotely tempted to splurge on?
Salmon: my uncles used to bring home dozens of pounds-worth, from fishing in the Great Lakes.
My family loves it, but I had so much as a kid that I have to force myself to buy salmon. Even on sale.
9. If $1000 was dropped into your lap today, what would you do with it?
Go out for a seafood dinner…and take our good friends with, as well as our family. (And dine INSIDE!)
A bouquet of flowers, or some flowering plants
A nice pair of boots for Husband
The rest would go into savings, for a future vacation.
Actually, more than this will happen when the stimulus checks drop.
The only problem: the U.S. was already deep in debt when all these generous Covid-19 aid programs aired. How in the world will future generations pay for this?
10. Share a frugal tip with other Frugal Girl readers
1) ALWAYS bargain, when you're buying gently used.
(And you should, for everything from appliances to vehicles. Including Ebay, if they include a 'Best Offer.')
You can always pay full price if the seller doesn't budge — but you'll be amazed at how often they'll take a lower offer, especially when made in a friendly, 'let's-be-practical' way.
Every dollar you save is a dollar that can be used somewhere else.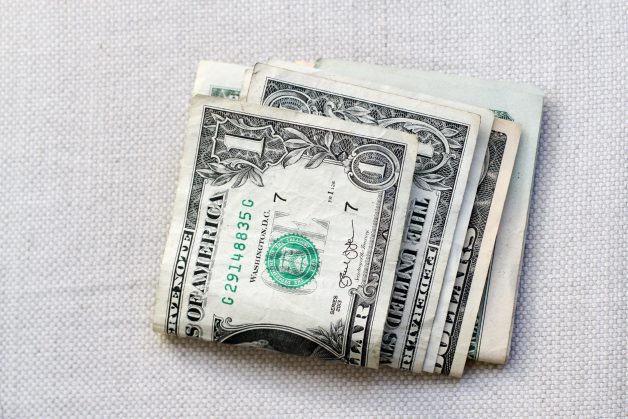 2) No matter what you're making, put away 10% of your income in savings.
Use that money as your emergency fund; it can also help out with groceries for a needy family, or pay for a tow truck.
Once you use the money, concentrate on replacing it, so it's there for the next time you need it.
And our secret weapon:
3) Tithe 10% of your income, as well.
Even at our lowest point (less than $20,000 a year, with medical bills to pay), we always did this. I still don't know how, but even with less, our bills were always paid.
Put God first, and you'll be amazed at how He provides for you, with more than enough.
____________________
Cindy, thank you so much for participating!
I just want to say that I am not tempted to buy salmon either, but that's just because I don't like it, not because I had too much as a kid.
But I am totally with you on other seafood, such as crab, shrimp, and especially scallops. So good!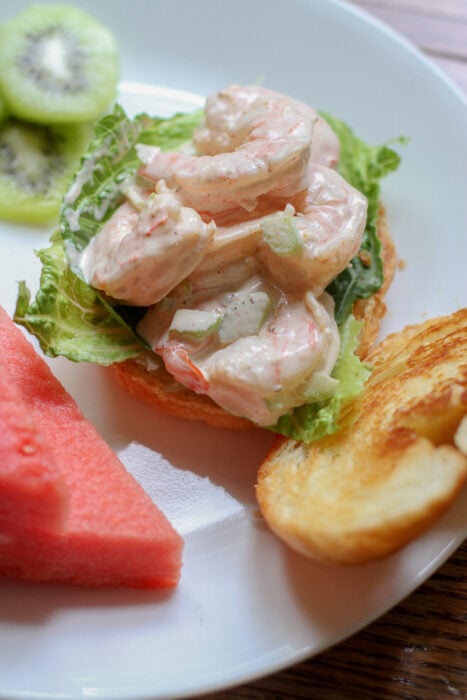 Readers, feel free to leave your questions and comments for Cindy.
P.S. Reese and her family were down with a stomach bug when I published her interview. She did pop back on and respond to reader comments once she recuperated, though, and you can hop over here to read what she said.