On Tuesdays and Thursdays, I post a picture and just a few words.
Maybe if there were a few hearts added (in dusty rose, of course!)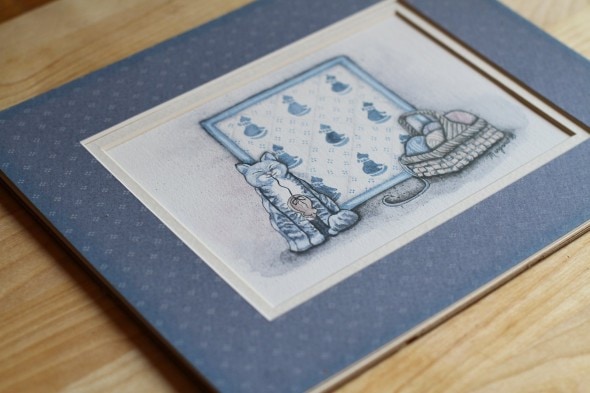 Why do I even have this?
Well, it's the innards of a Goodwill frame that I'm rehabbing. The frame is gonna be fine, but you guys, I don't think there's any hope for the print or the blue mat.
(Totally saving the cream one, though, because that could come in handy.)