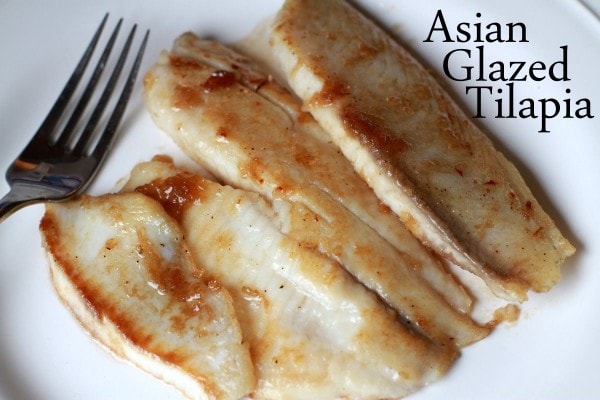 I am really not a big fan of fish. I know I should be, I know that fish is nutritious, but I just do not generally love it.
However, I do like fish when it's prepared this way, and my kids really, really love it. They rarely ask for second helpings of a main dish but when this is on the menu, they almost always want more!
The recipe comes from the Betty Crocker Chinese cookbook I bought when I was a teenager, and despite the fact that Betty Crocker is probably not the most authentic source for Chinese food, a lot of the recipes in the book are really tasty.
You don't have to use tilapia in this recipe, of course…the original recipe called for walleye or sea bass, and I imagine many other fish fillets would work just as well.
First, pat the fish dry with paper towels and sprinkle with a mixture of cornstarch, salt, and pepper.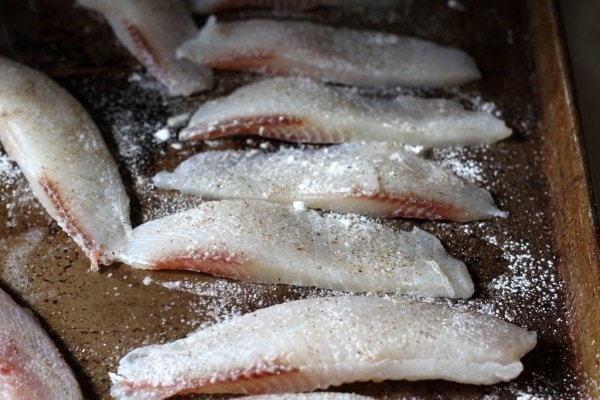 Refrigerate the fish for 20 minutes. Meanwhile, mix white wine, vinegar, soy sauce, sugar, and sesame oil together to make the glaze.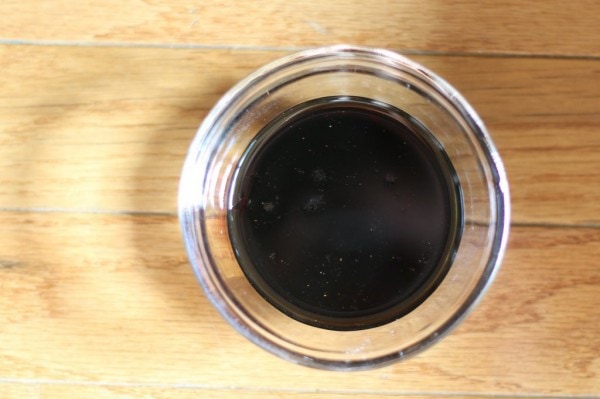 And while you've got the time, mince the garlic and the gingerroot so it's ready to use later.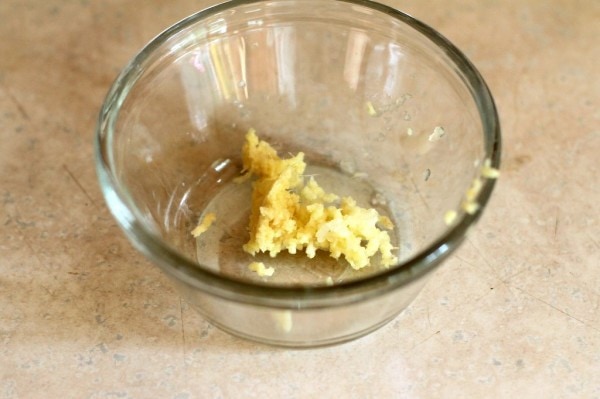 Heat a large skillet until it's very hot and add 2 tablespoons vegetable oil, tilting to coat the surface of the pan. Add the fish and fry several minutes on each side until the fish is browned (the time this takes will vary depending on the thickness of your fish.)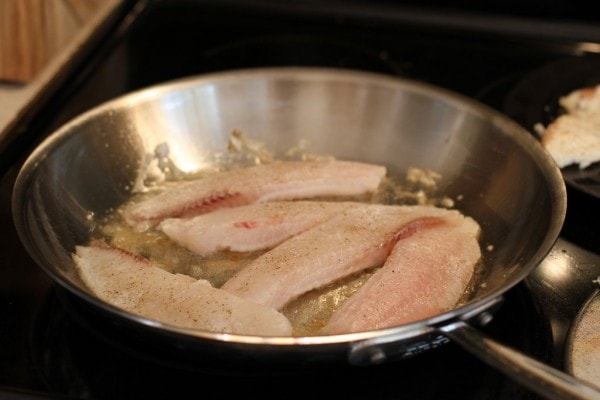 I usually end up needing to add more oil to my pan during the cooking process, and even then, I still manage to mangle my fish pieces some. Fortunately my family doesn't care too much!
Remove the fish from the pan and add garlic and gingerroot. Cook for 30 seconds, and stir in the sauce ingredients.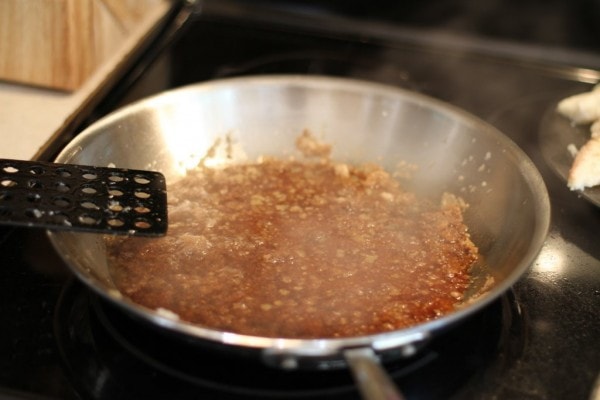 Add the fish back to the pan and spoon the sauce over the fish.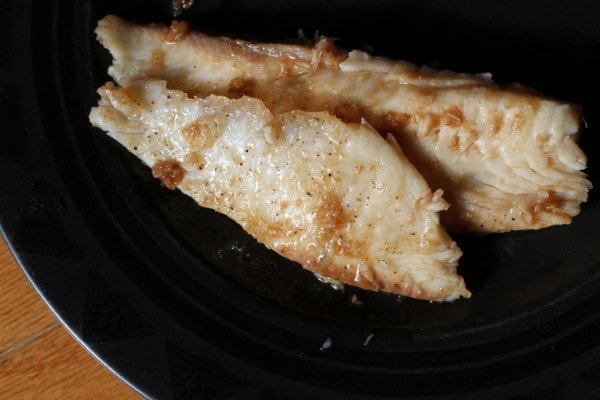 I apologize for the kind of boring end product picture…I must have not been feeling too inspired when I took these photos.
So, you'll just have to take my word for it. This recipe is yummy and even if you don't like fish, you might like it this way!
Asian Glazed Tilapia
Printable Asian-Glazed Tilapia Recipe
1 pound tilapia or other mild fish fillets
2 teaspoons cornstarch
1/2 teaspoon salt
1/8 teaspoon pepper
2 tablespoons dry white wine (I use cooking wine because I am just that sophisticated)
2 tablespoons vinegar
2 tablespoons soy sauce
4 teaspoons sugar
2 teaspoons roasted sesame oil
2 tablespoons vegetable oil
2 teaspoons finely chopped garlic
1 teaspoon finely chopped gingerroot
Pat fish dry with paper towels. Mix cornstarch, salt, and pepper; sprinkle evenly over both sides of fish. Cover and refrigerate for 20 minutes.
Mix wine, vinegar, soy sauce, sugar, and sesame oil together in a small bowl.
Heat a large skillet until it's very hot, then add 2 tablespoons vegetable oil. Add fish and cook on both sides until fish is browned and flakes easily with a fork. Remove fish from pan.
Add garlic and gingerroot to pan and cook 30 seconds. Add soy sauce mixture.
Return fish to pan and cook for 1-2 minutes, spoon glaze over top of the fish.