Every now and then, I think it's fun to share a few things I've found at Goodwill, and today is one of those days.
Since Lisey is the oldest of three girls, her wardrobe isn't quite as filled with hand-me-downs as Sonia and Zoe's. So, I need to keep an eye out for clothes in her size much more often.
During our Goodwill trip last week, we happened upon three shirts for her. Yay!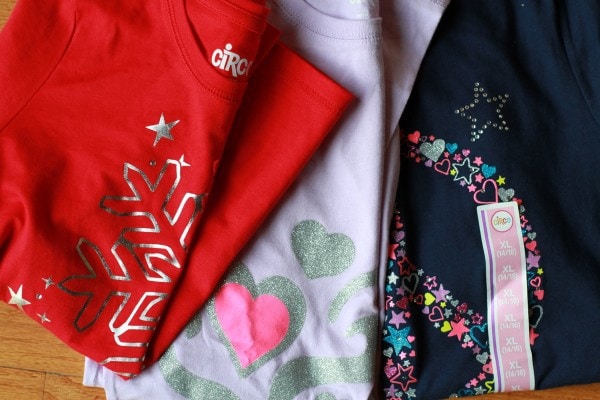 Lisey pretty much lives in knit t-shirts and jeans, so these are perfect. They were all $1.98 or less, and they've got some growing room in them, so I think she can wear them next fall/winter too.
And then, in the kitchenware aisle, do you see what I spied?
Not one, not two, not three….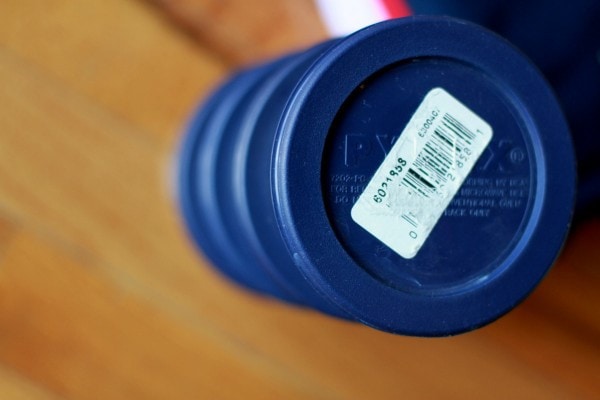 …but four glass lidded 1-cup Pyrex containers.
You don't even know how happy that made me. I love, love, love the 1-cup size…they're really great for lunch-packing purposes and also for storing bits of leftovers.
Needless to say, those made it into my cart in a matter of seconds.
Why was I so pleased? Well, the multi-packs of Pyrex, which are the cheapest way to go, usually only include one or two of the 1-cup size containers, so I'm always running out. And heaven knows I don't need to buy another multi-pack…I have plenty of the big containers.
Goodwill priced each one at $2, which felt a little bit high to me, but considering that they sell for $4 apiece at Weis and $7.58 on Amazon
(!), I'm happy to have snagged 4 for $8.
I know some people hate thrift store shopping because they feel like it compels them to bring home unnecessary clutter (and I can definitely see how that could happen), but I think that if you're careful about what you buy, it doesn't have to be that way.
For me, the key is to not to buy anything at a thrift store that I wouldn't buy new.
As Thomas Jefferson said, "Never buy what you don't want because it is cheap."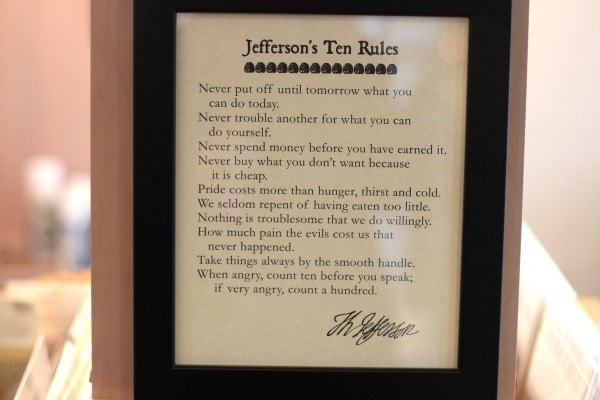 Girl's long-sleeved t-shirts are definitely something I'd need to buy new if I couldn't snag any used ones. And they're so not unnecessary clutter…after all, three girls will wear them (if they last that long!).
And my glass containers are definitely not something I bought just because they were cheap. I use my Pyrex all the time, so the chances of these collecting dust is, well, nil.
How do you keep from over-buying at thrift stores?
____________________________
Today's 365 post: For my aunt
Joshua's 365 post: A math-watcher and a flute