Welp.
Life has gotten considerably crazier here in the U.S. since I last blogged on Friday.
Schools are closed, events are cancelled, people are working from home, and, uh, the grocery stores are kind of nuts.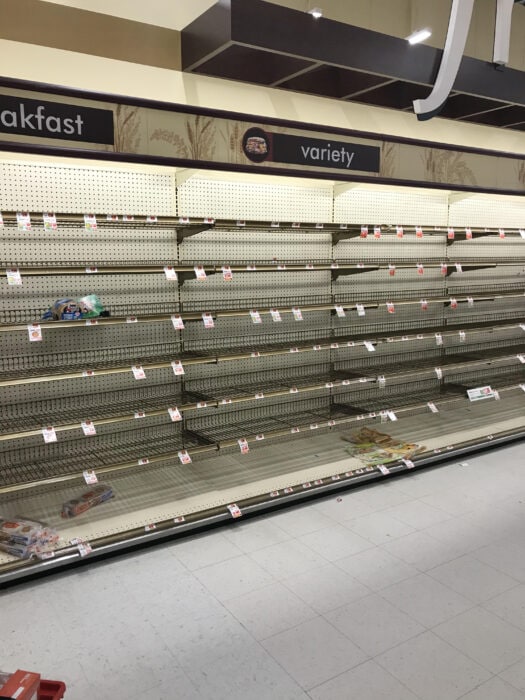 If you want something like lemon extract, you're good. It's in stock!
But you'd better not want bread, bananas, or toilet paper.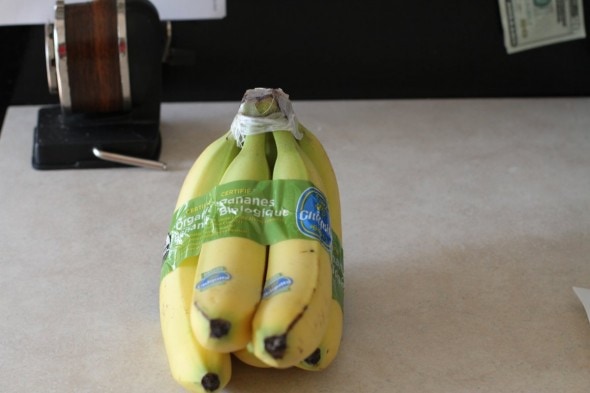 Here at chez FG, we are pretty much good to go on necessities, but I know not everyone is feeling that way.
And as I was pondering that, I thought it might be helpful to list a few non-grocery store options for you.
Even though I do have groceries, it made me feel a little better to know that there are still alternatives, and I hope it makes you feel better too.
Produce
I hear that a number of grocery stores are having trouble keeping produce in stock.
So, this is a great time to consider a produce delivery service.
People can't go to a produce warehouse and panic buy all the oranges, you know?
(Update 3/23- Hungry Harvest is not accepting any more new customers at the moment, due to high demand. They want to make sure they don't take on more customers than they can adequately serve.)
If you live on the east coast, give Hungry Harvest a try.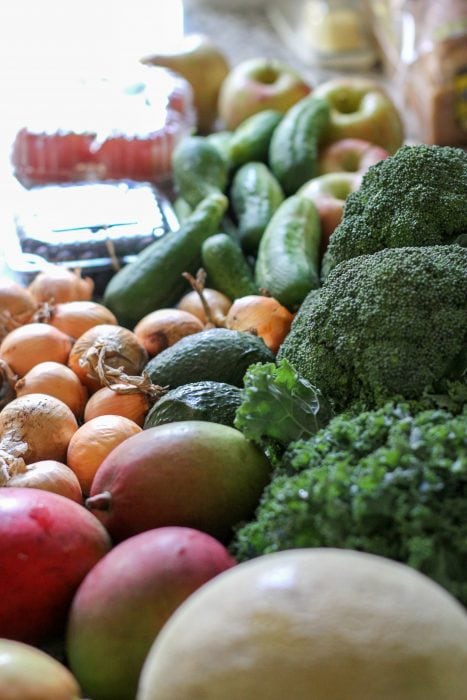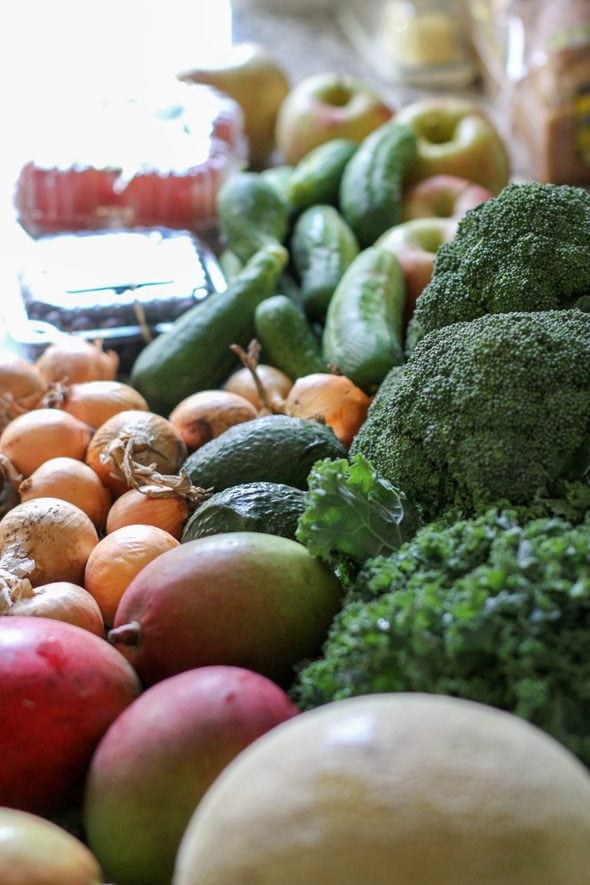 I've never had bananas from them 😉 but they can bring you a box filled with a variety of produce each week, and you never have to leave your house or interact with another human.
Plus, when you buy from Hungry Harvest, you are helping farmers to earn money from produce that may otherwise have gone to waste.
(Note: Hungry Harvest usually has some non-produce add-ons, such as milk, cheese, and bread.)
Washington's Green Grocer
If you live around Washington D.C., you can order produce from Washington's Green Grocer.
WGG is a small business (and they keep it that way on purpose), so this is only useful for those of you in the Mid-Atlantic.
But if that's you and you need some fruits and veggies, go check them out!
(Note: WGG also sells some non-produce items, such as bread and milk.)
WGG doesn't sell rescued produce, so if ugly produce squicks you out, WGG is a better option for you.
This service is a lot like Hungry Harvest, but it's available across more of the country.
I don't have a discount code for you, but you could probably google to find one.
Consider a meal kit service
The cheapest option is almost always to cook food at home with groceries you buy.
BUT.
If you don't have enough groceries and you can't get out to the store, this might be a really great time for a meal kit service.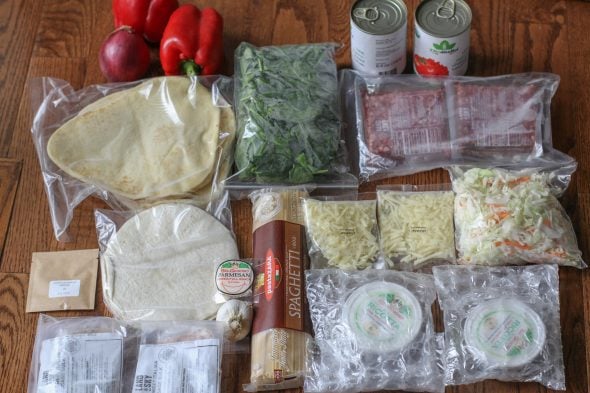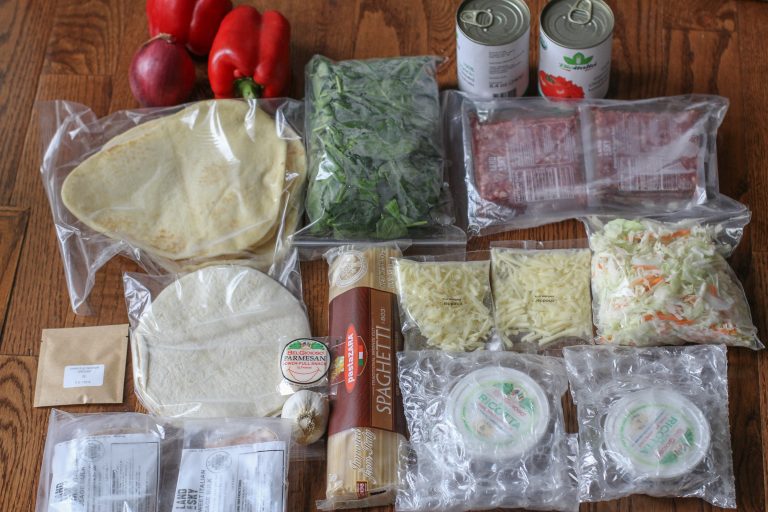 The current evidence suggests that food transmission is not a big concern, and every food company I've come into contact with has sent me emails saying they are being very careful about sanitation around food prep.
So it sounds to me like meal kit delivery service could be safer than grocery shopping.
There are a ton of options out there, but I'll highlight two I have tried (and have discount codes for!)
Meal kits are never super cheap, but if you're looking for the most affordable option, Dinnerly is it.
Dinnerly costs less than $5/serving, and the cooking/prep is definitely on the easier side of things as compared to other meal kits.
Plus, if you order a Dinnerly box through a link or button on my blog, you can get $10 off per box for the first three weeks.
The voucher should apply through the button below, but you can also try copying and pasting this discount code in during checkout: A3FRGLXGRL10W
(3/23 update: Dinnerly has gotten overwhelmed with new customers and for the moment, the $10 discount offer has been removed. I'll update when it's back up and running.)
I mentioned that they deliver produce, but they do also have meal kits.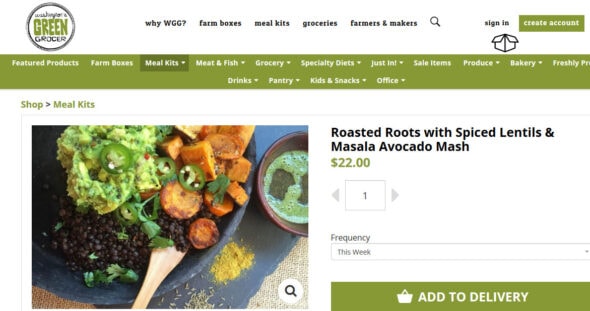 Some of them are pretty expensive for frugal-minded people, but others are around $5/person, like this burger bundle.
Or this turkey zucchini burger kit.
And WGG makes a serious effort to keep their meal kits low waste; I've been impressed with the ones I've seen.
Use code FRUGALGIRL for $10 off your first order.
Get takeout from a local business
Hat tip to my kind friend Angela of Tread Lightly, Retire Early for this idea!
Angela is making it a point to spend some of her money at local takeout restaurants.
Small businesses are hard-hit by the current situation, and Angela is purposely upping her takeout spending right now to help support them.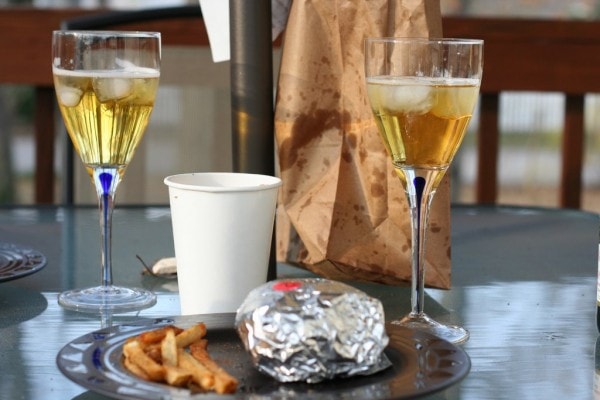 So.
If you have some financial wiggle room at the moment, consider supporting a local business by ordering takeout.
It'll help stretch the groceries you have and it can help keep someone's business afloat.
What other grocery store alternatives would you add to my list?
Share in the comments!
P.S. This is a good time to use cloth towels and washcloths, since paper towels are sold out in a lot of places. Here are 8 ways to keep kitchen towels and washcloths sanitary (and non-stinky!)