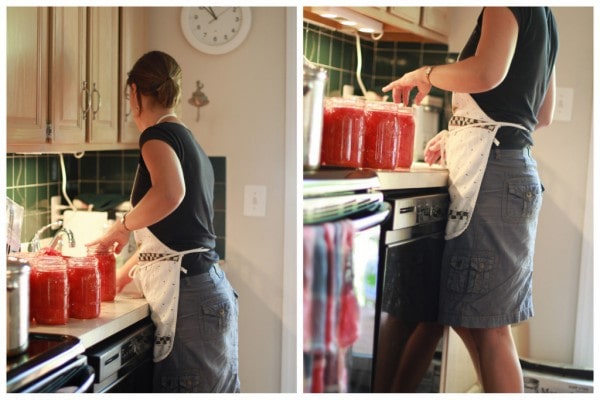 If you're new to this whole being-responsible-with-your-money-thing, you may occasionally hit bumps in the road where you feel like all of your motivation is gone.
Heck, even seasoned frugal people sometimes feel like throwing in the towel (I often want to buy everything in the grocery store or order a pizza instead of cooking dinner!).
So, here's a short and sweet list of ways to re-inspire yourself and keep heading down the right track.
1. Think about the future
If you only think about right now, you're probably going to mismanage your money. Plan for the future, make financial goals and plans, and review them frequently.
If you remember that you're trying to save up for a vacation next year, you might not order that pizza, or if you remember that you're trying to pare down so you can quit your job and stay home, you might forgo that dress/pair of shoes/tool/movie ticket.
2. Hang out with frugal savers
I've said it before, but the power of positive peer pressure is amazing. If you can find someone who has a good attitude about saving money, hang out with them! It'll help you not to feel all gloomy about saving and will help you not to feel alone.
If you're surrounded by nothing but spenders in real life, read some frugal blogs! I'm a dyed-in-the-wool frugal girl, and I still find myself being inspired and encouraged by other money saving blogs.
3. Don't deprive yourself of everything
Unless you're in truly desperate straits, don't take away every single bit of fun spending in your life. See if you can budget in a little bit of fun money, even if all you can manage is a $2 ice cream cone every week.
4. Don't do everysinglefrugalactivitypossible
Again, unless it's absolutely, positively necessary, don't feel like you've got to employ every last frugal technique you read about.
If you absolutely hate painting, don't guilt yourself into redoing Goodwill furniture.
If you don't have time to make yogurt, don't fret.
5. Remind yourself of overspending consequences
I'm all for being positive, but sometimes what we need is a good reality check.
If you find yourself wanting to run out and spend willy-nilly, think over the consequences of that (credit card debt, interest, delays in reaching savings goals, inability to pay bills).
______________________________
What would you add to this list?