And we are all a little jealous. 😉
A rep from Saatva reached out a little while ago to see if I could review one of their mattresses, and since Mr. FG and I have a relatively new mattress, I asked if I could have a twin mattress for Zoe.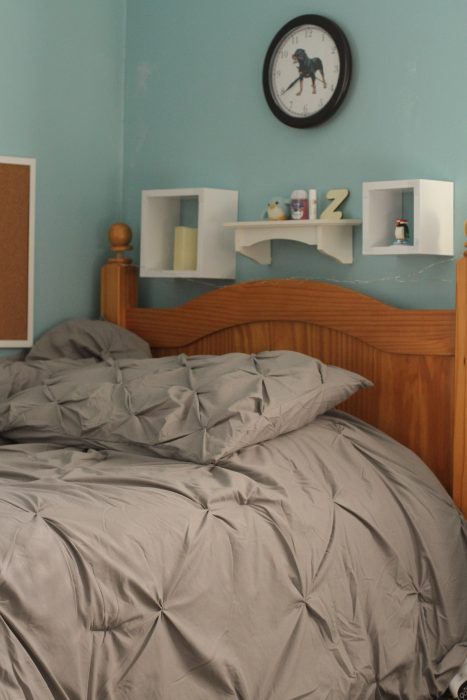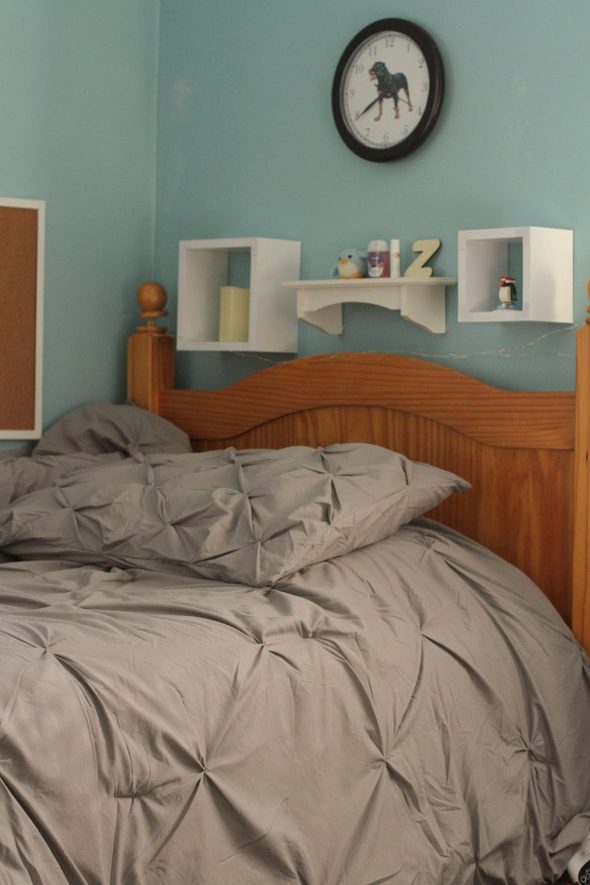 (Saatva sent me a mattress to review, but this post is not sponsored, and I'm free to speak my opinion about the mattress. Links are affiliate links.)
Ever since she's been in a twin bed, Zoe's been sleeping on a hand-me-down mattress (I don't even remember where it came from!), which has been doing the job, but it definitely hasn't been a cushy sleeping experience.
So, it seemed right that she should get the new mattress.
What's Saatva all about?
Saatva is an online mattress retailer that sells high-end luxury mattresses for lower prices than comparable mattresses from traditional retailers.
Since Saatva maintains no brick and mortar stores, they're able to reduce their overhead and offer a luxury mattress at a fair price.
Saatva says their mattresses are built for luxury comfort and maximum sustainability.
To that end, Saatva mattress are made with a number of earth-friendly materials, which you can read all about right here.
For instance, the cover is made of organic cotton, and the inner springs are made with recycled steel.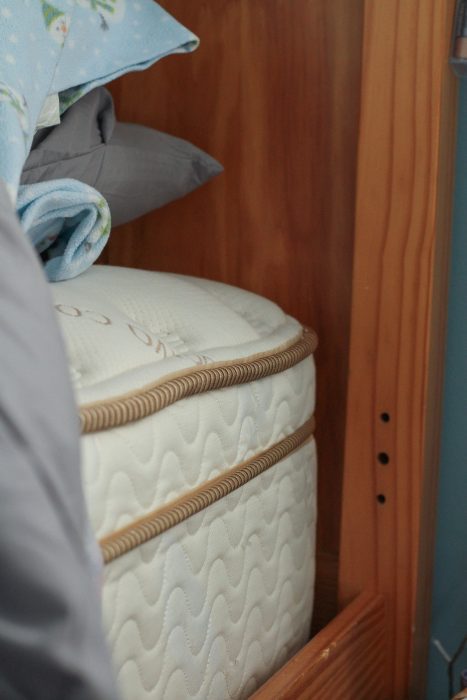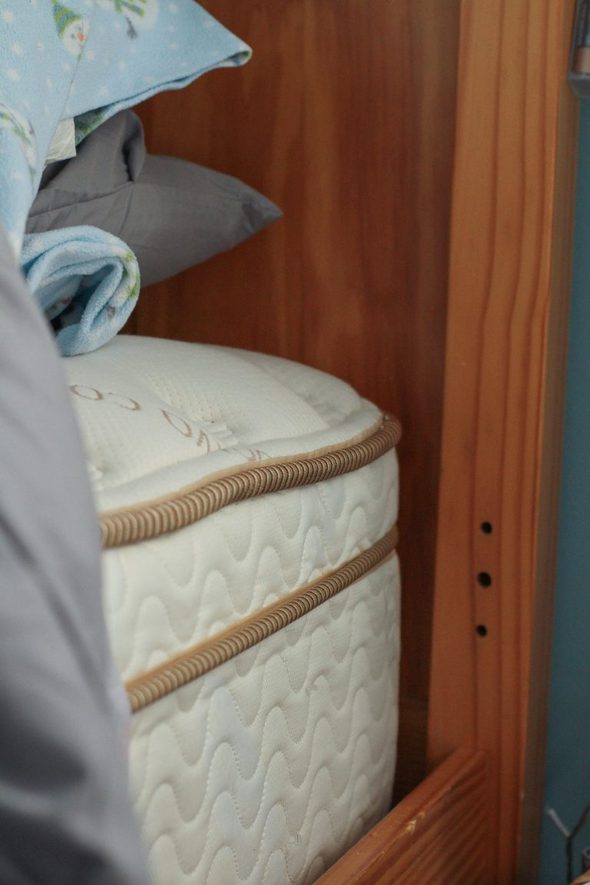 Plus, Saatva mattresses are made here in the United States.
How does their return policy work?
You get 120 days to try the mattress in your home, and if you decide it's not for you, you can return it for a refund, minus a $99 shipping fee.
This gives you a much longer test-drive period as compared to a traditional mattress store, where you can only lay on a bed for a brief period of time.
What about the warranty?
You get a 15 year warranty against defects. For the first two years, you can get a defective mattress replaced for free; after that, you pay the $99 shipping fee to get a replacement.
You can read all the details here, in nice plain English.
What do we think of the Saatva?
We chose the Luxury Firm (which they said is their most popular) and you guys, this is a REALLY REALLY nice mattress; even nicer than I expected! The pillow top is soft and cushy, but there's firm support under the pillow top.
It's comfy for lying on, it doesn't sag at the sides when you sit on it (a problem with some mattresses), it's not squeaky, and it just overall feels like a really high quality bed.
I'm glad I got one for Zoe, because she did deserve an upgrade, but part of me wishes I'd asked for one for Mr. FG and me!
You can see all the Saatva Mattress options right here.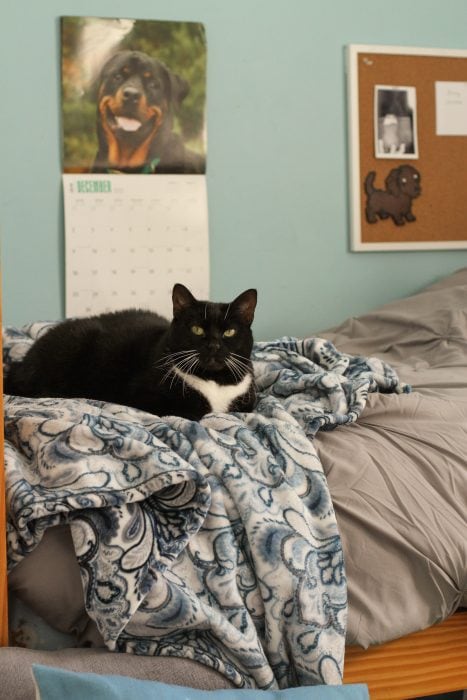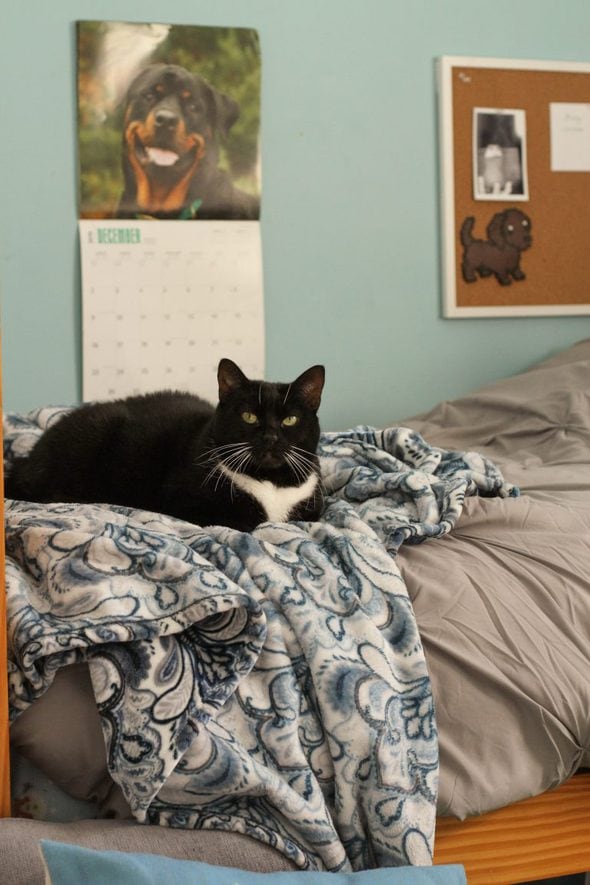 In addition to the Luxury Firm, Saatva offers a firmer mattress and a softer one (three options total), but they caution that if you prefer a super soft bed or an extremely firm one, then they are not the company for you.
How much does a Saatva mattress cost?
The Saatva twin is $599, a full is $999, and a queen is $1099.
These are not bargain basement mattress prices, of course, but this is not a bargain basement mattress.
With Saatva, you are getting an American-made, eco-friendly, luxury mattress at about half the cost of a comparable luxury mattress elsewhere.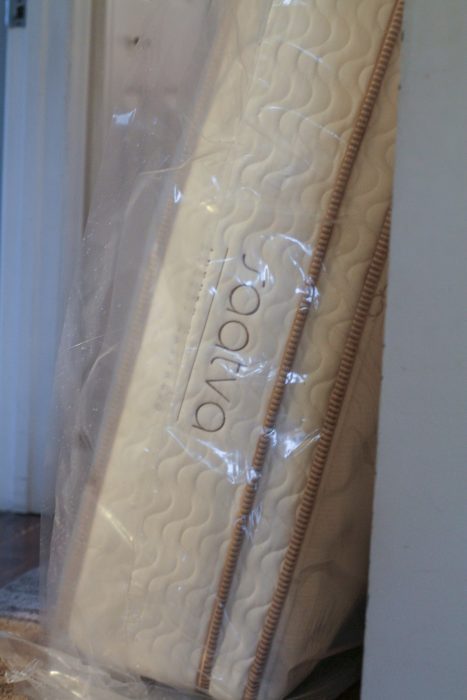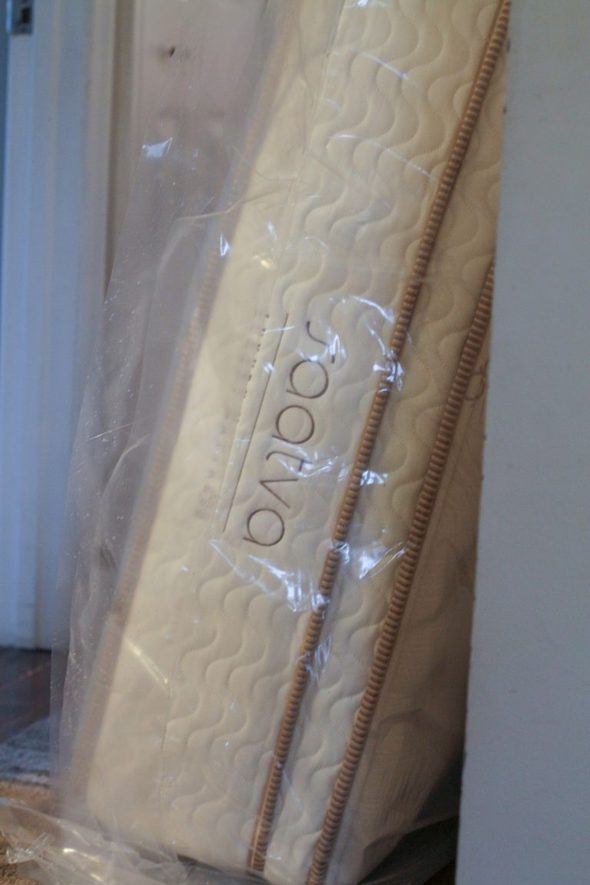 Plus, there's a generous in-home trial period and a great warranty.
And you get free delivery, mattress install, and removal of your old mattress, should you want it out of your house.
(We gave Zoe's previous mattress to someone from a local church who needed it for his mom.)
Would I recommend a Saatva mattress?
If you're shopping for a kid's bedroom, I think Saatva is probably a bit of overkill. A kid isn't going to quite appreciate the hotel-like luxury of a Saatva mattress.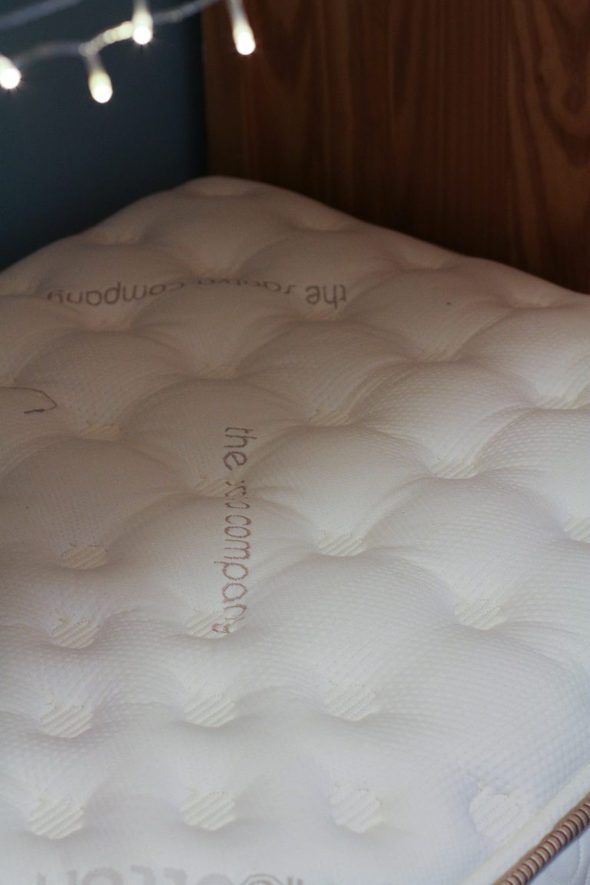 But if you're shopping for an adult bed, I'd definitely add Saatva to the list of options you consider.
If you keep a $1099 mattress for 15 years, it's only going to cost you $73/year, or $6/month once you average out the price. That's really not expensive at all, considering that most of us waste $6/month on something much less useful than a good night's sleep!
_________________
So. That's the end of my words about the Saatva mattress!
If you buy one, I'd love to hear about it. And if you already own one (lucky you!), I'd love to hear about that too.