I didn't realize quite how much until I put it all out on the counter.
Good heavens. No wonder it was hard to close the freezer drawer.
I found two frozen whole bananas, so I thawed those, mushed them up with some overripe bananas I had in the fridge, and made a double batch of banana chocolate chip muffins.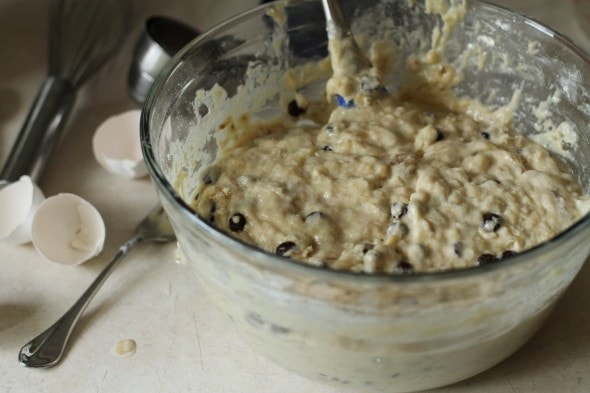 My kids were more than ok with this type of freezer-stash-usage.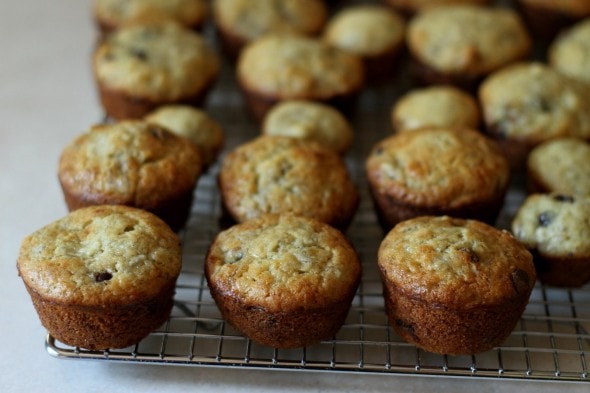 I also found a shocking number of bread odds and ends.
I made French toast with some of them.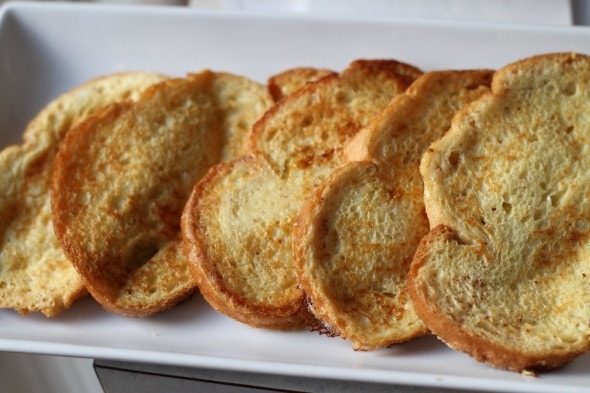 The others, which were a little too ratty even for French toast, might go into bread pudding. Or maybe some stuffing.
I also found a large-ish container of whole wheat flour.
I grind my own flour and I rarely have any sitting around, but what with the lice issue and Joshua's room project and such, I hadn't made whole wheat bread in ages.
(I freeze the flour if I'm not going to use it soon, because whole wheat flour can tend to get a little rancid if it sits out for long.)
So I made three loaves yesterday.
Are we surprised that I tackled all the bread/baking-centric freezer items first??
(no.)
What else do I have in my freezer?
Meats
-2 chicken leg quarters
-a partial package of bacon
-a package of salt pork (!!) and (??)
-a partial package of breakfast sausage
-a whole package of breakfast sausage
-leftover taco meat
-a partial package of pepperoni (I have this in my freezer at all times and am not worried about using it up)
-2 hamburger patties
-a partial package of bratwurst
-leftover pulled chicken
-some kind of slow-cooked beef (I should have labeled it!)
Other Stuff
-a partial bag of shredded cheese
-a partial bag of corn tortillas
-2 bags of frozen broccoli (for broccoli noodle soup)
-a container of homemade bread crumbs (I need to make some fish cakes!)
-random frozen fruit (which can easily be put into a smoothie)
-2 containers of OJ concentrate (I use these for orange julius and for smoothies, so they're not on my use-up list)
-a small container of frozen lime juice
-frozen chipotle peppers in adobo sauce (I never use a whole can in a recipe, so I just freeze what's left for future use)
coffee beans (these are Joshua's and he stores them in the freezer)
I also found some things that really did need to be thrown away, but I'll tell you about those in tomorrow's Food Waste Friday post.
I feel fairly optimistic about my chances of using this stuff up, especially because it's mostly raw ingredients rather than already-prepared foods.
And my freezer already looks way better now that things are a bit more organized.