You guys, this is the current state of my kitchen freezer.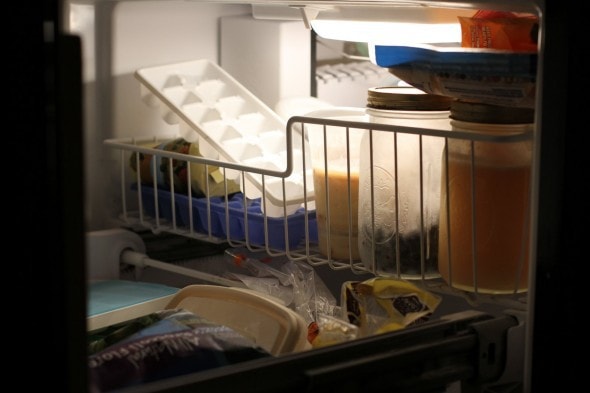 This is ridiculous.
Especially because I have a chest freezer in my laundry room.
It's slightly tempting to just dump all of this in the chest freezer, but I'm scared that if I do that, I'll never manage to get to it all!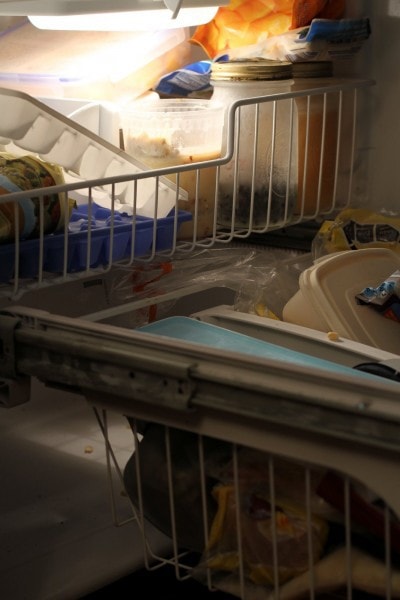 It's time to bring this ridiculousness to an end, so I'm challenging myself to use up all of this food in the next two weeks.
I know many bloggers do pantry challenges, where they try to buy nothing new and just eat up what they have in the house. And maybe if I lived on my own, I could pull that off.
But I think there might be some mutiny in my family if I try to serve up meals based solely off of what's in the house.
So, I'm doing the sensible thing and allowing myself to buy whatever ingredients I need in order to use up the things that are residing in my freezer.
(I think some of you have done pantry challenges this way, right?)
Of course, I have things in my chest freezer that really need to be eaten as well, but I'm just gonna tackle the smaller freezer first, and then I'll think about the large one.
(Gotta keep this manageable.)
Part of the problem is some very poor organization, so today my plan is to pull out all of the food so I know what I've got, and then I'll put it back in a neat, accessible fashion.
I'll share the inventory tomorrow.
Wish me well! And if your freezer is a little out of hand, join me. We can cheer each other on. 😉