What I Spent
I spent:
$64 at Aldi
$46 at Weis
$25 on my Hungry Harvest box
$10 at the produce stand (for peaches and corn)
So, $145 total.
It's going to be interesting to see if Lisey's absence has a large impact on my grocery bill.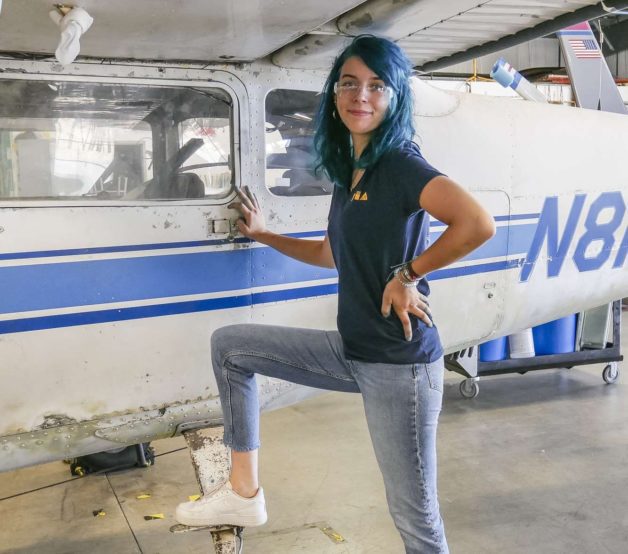 The obvious answer is, "yes", but on the other hand, she wasn't eating tons of meals with us here over the summer.
So, I'll need some time to figure out if this changes things much.
(although as I mentioned, I realized I need to not buy string cheese!)
What We Ate
Saturday
We had dinner at my aunt and uncle's house after we helped Lisey move into her rental.
Sunday
Super simple: I baked a frozen pizza, and Sonia ate some leftovers (since pizza has cheese and she can't handle cheese).
Monday
I had not gotten out to the grocery store yet, so we had waffles for dinner.
Tuesday
I made shrimp BLTs, although Zoe had hers without shrimp. Naturally.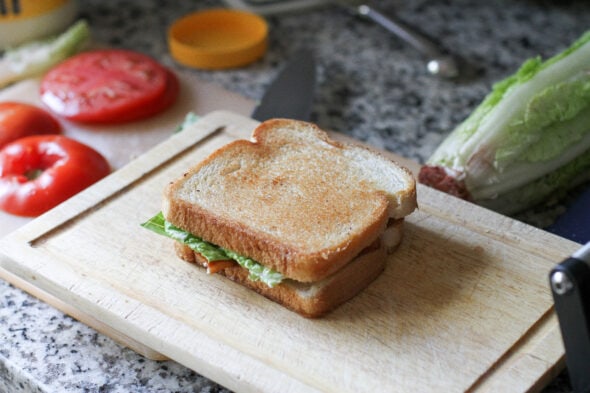 Blueberries and peaches on the side, since I am currently in possession of a box of bruised peaches.
And that means peaches morning, noon, and night!
Wednesday
Zoe had dance class so I made a super quick dinner of Swedish pancakes.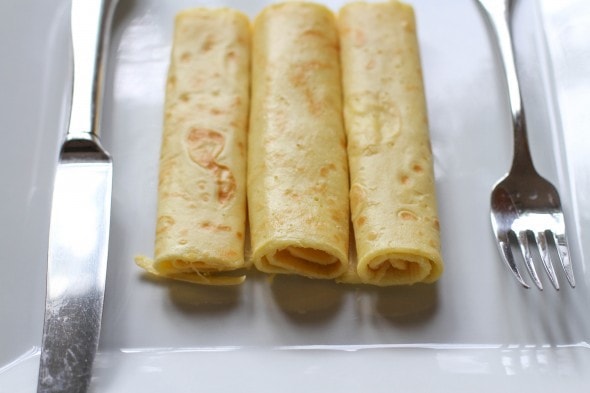 Two notes I need to add to that recipe:
It works great with oat milk! Not so much with coconut milk, which makes them sort of spongey.
Leftover batter works well for making more pancakes the next day
Thursday
Sonia and I tried our hand at making sushi!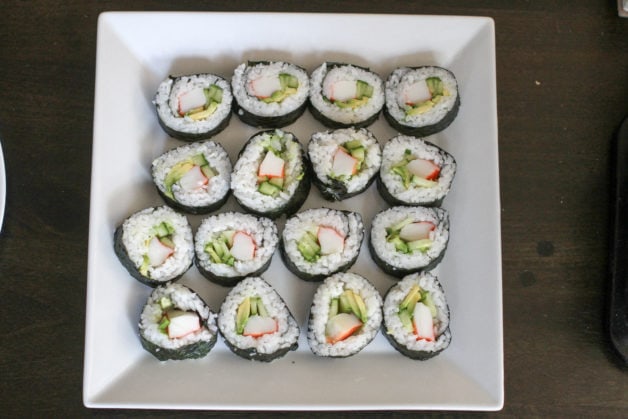 We were pretty boring this time, just trying a California roll and a shrimp roll. But now that we have the basic idea down, we can venture into more exciting territory.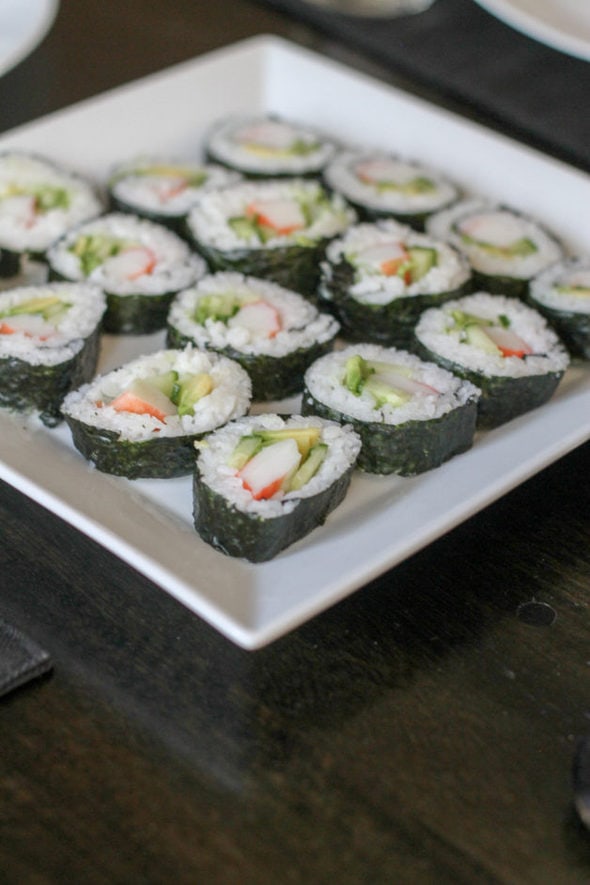 Friday
Mr. FG and I are going out for our anniversary tonight, so Sonia and Zoe will be fending for themselves.
What did you have for dinner this week?