So you know how yesterday I said I was thankful for the bars by my walking trails?
Well, a lot of you read that and your first thought was that perhaps there were microbreweries along my wooded trails.
But nope. These are the aforementioned bars:
Since I don't drink (I just don't like alcohol!), these types of bars are actually much more useful for me. 😉
What I Spent
I made it to Aldi this week for the first time in a bit!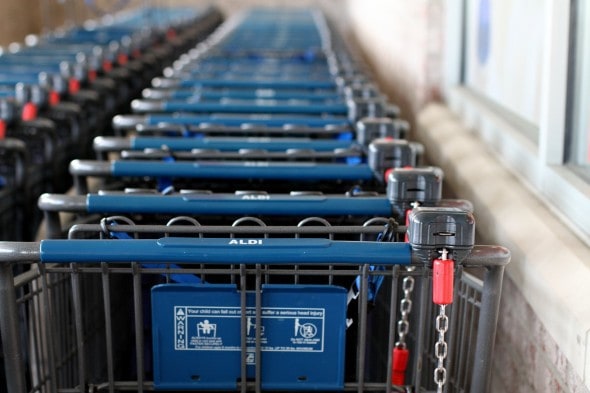 I spent:
$120 at Aldi
$29 at Safeway
$30 on fast food (See Monday below)
So…$179 this week. A little higher than my previous few weeks!
What We Ate
Saturday
This is the night I made that shrimp taco salad I mentioned in this week's Five Frugal Things post.
Sunday
BLTs: an inevitable result of Lisey and me being in the house together for any length of time. She is a fellow sandwich-lover. 🙂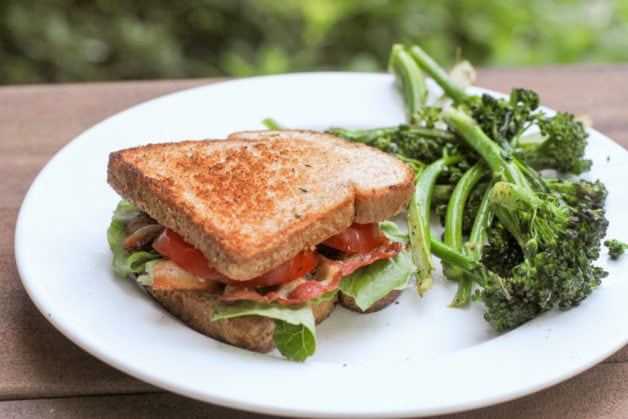 Monday
Monday involved sitting in a very long traffic backup and barely getting home before my evening chemistry class started.
So…we picked up fast food.
Tuesday
I had a few sub rolls in the freezer that needed to be used, so I made pizza subs, and we had raw veggies on the side.
Wednesday
I made this tortellini Caesar salad, with toasted cheese bread on the side.
Thursday
Zoe and I made those classic King's Hawaiian slider sandwiches, plus a fruit salad.
Friday
Well…I am waiting to find out what my girls' plans are for tonight. A couple of things are up in the air and I don't know who will be here and who will not!
What did you have for dinner this week?
P.S. Yes, I know we had sandwiches three times this week. I see no issue. 😉