1. I made a serious use-it-up dinner
Just Lisey and I were here for dinner on Sunday night, and I made a meal that used up lots of odds and ends.
I had:
one ripe avocado
one ripe tomato
4 old-ish corn tortillas
the last of some romaine lettuce
one ear of corn (Hungry Harvest sent me a random single!)
the last of a bunch of cilantro
the last bit of a container of sour cream
So, I made a shrimp taco salad, and I mixed the sour cream with a little mayo, some milk, and some chipotles (here's how I keep chipotle peppers handy in my fridge) to make a dressing.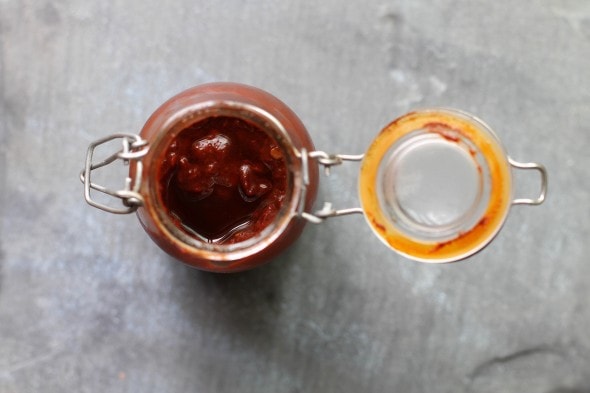 I love it when so many random things come together!
2. I fixed a tea towel
Oh hey! We've seen this in many Five Frugal Things posts before.
Towel seams: they're always coming apart.
But they are an easy fix, and as long as you mend the seam promptly, the towel is usually no worse for the wear.
3. I tried Get Upside
Usually, I get my gas at Royal Farms, using my Royal Farms card, which gives me a $0.10/gallon discount (and also I earn points that can be used towards things at the Royal Farms store, like fried chicken or chocolate bars.)
But I was cleaning out apps on my phone and I came across the Get Upside app, which I'd installed and never used.
I checked to see what was available, and I saw an offer for $2.92/gallon at a gas station that's right by my house. So, I claimed the offer, used a credit card that gives me 5 points/dollar on gas, and now I'm waiting for my Get Upside credit to hit my account.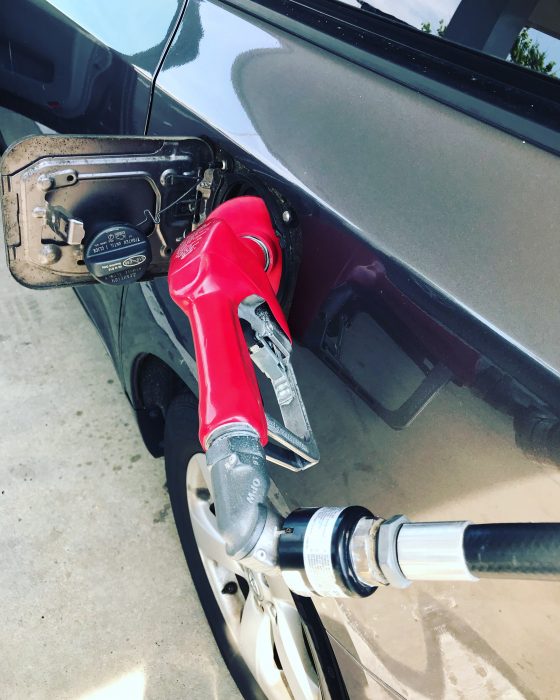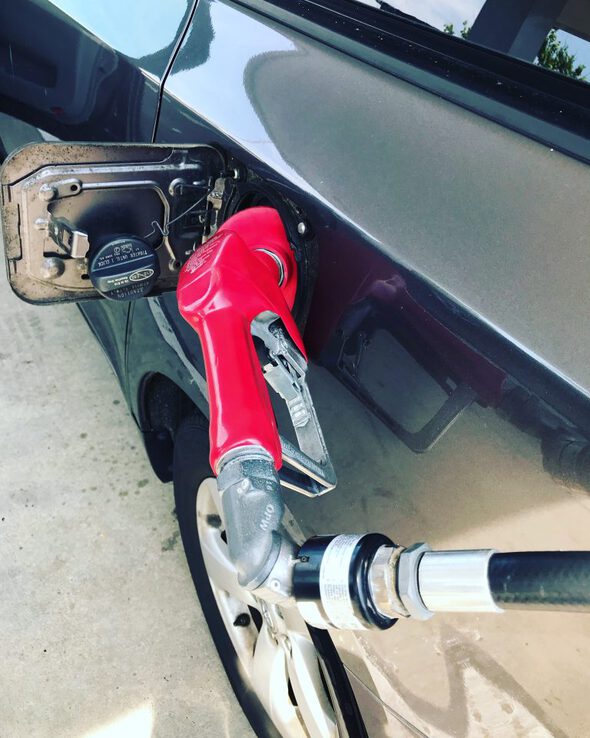 I think the introductory offers are better than the usual offers, but we all know I am not opposed to using something for the introductory offers and then letting it go. 😉
If you are new to Get Upside (like me!) you can use this link or offer code 97N2J to get an extra $0.15/gallon discount (and I get some kind of extra discount too.)
4. I rescued some wrinkly apples
I had a few forgotten apples in the back of my fruit drawer, so I peeled and sliced them, and then sauteed them in butter with cinnamon.
And then I put them on top of my oatmeal; so good!
(Here's how I make one serving of microwave oatmeal.)
5. I raided the Safeway markdown shelf
Sometimes the clearance shelf at Safeway has absolutely nothing I need or want. But sometimes, the opposite is true!
We needed band-aids, and there were tons of 50% off boxes there, plus several boxes of cereal and some body wash. Sweet.
Your turn! What frugal things have you been up to?