As I was writing this post, I looked down at my shirt and thought, "Hmm, I need a shirt that says, 'Tired Camper' right now." Heh.
What I Spent
I spent:
$66 at Aldi
$30 on a Hungry Harvest box
$90 at Sam's Club
$12 at Safeway
$8 at the taco truck
Soooo, GEEZ. $206 this week.
But then again, I only spent $60 last week, so you know, the spending goes up and down. And we know Sam's Club trips do not happen every week!
What We Ate
Saturday
I baked up the rest of the thin-crust pizza dough I'd made.

Sunday
I made waffles topped with fruit and whipped cream, and we had some bacon on the side.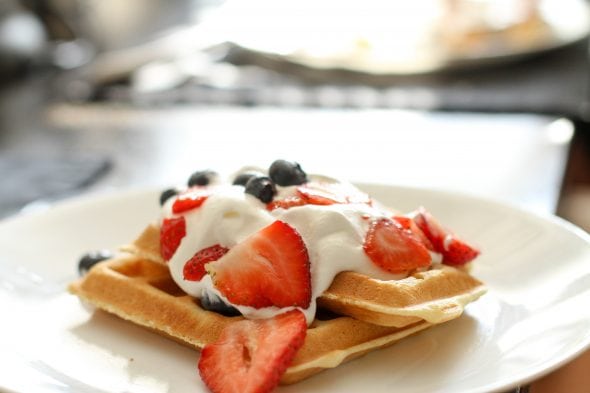 Monday
This was the day I passed my competency tests!
So afterward, I went and got some tacos from the taco truck while Zoe was working. And she got some Domino's pizza on the way home.
Tuesday
I grilled some burgers, made some potato wedges to use up a bag of red potatoes*, and cut up some fruit.
*here's my best tip for making potato wedges/cubes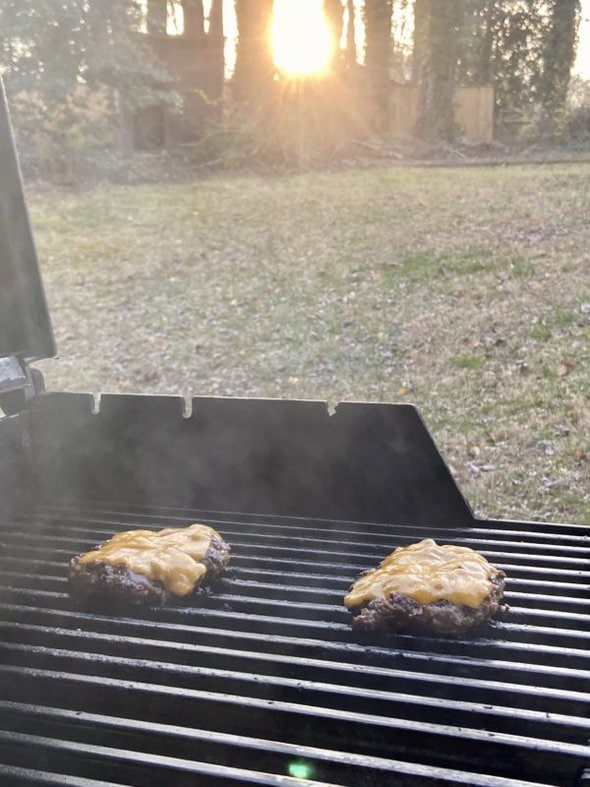 Wednesday
Zoe and I went to the gym together and then when we came home, we had bacon/cheese quesadillas and some sautéed broccoli.
Thursday
Ham sandwiches, plus a green salad. Because Hungry Harvest sent me SO MUCH lettuce.
Friday
Honestly, I don't know. Ummmm…a salad?
What did you have for dinner this week?