What I Spent
Let's see! I spent:
$17 at Harris Teeter
$2 at Safeway (I just needed pasta!)
$64 at Aldi
$30 on a Hungry Harvest box
$35 on takeout
So, $148 altogether this week.
What We Ate
Saturday
The girls and I usually get takeout together once a week, and this time around, we got Panera.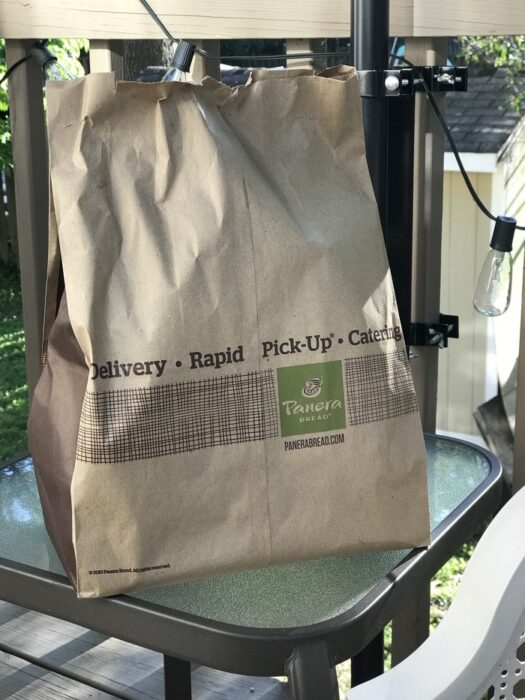 Sunday
We were at my brother's house, for my niece's birthday, so we had dinner there.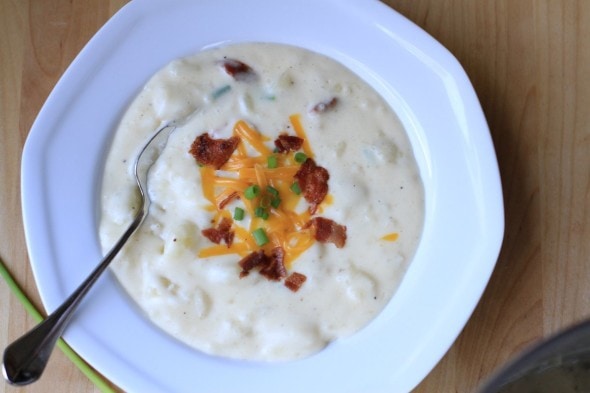 My niece had requested baked potato soup, which is a recipe I've shared here before!
Monday
I made a chili, which we ate over cilantro-lime rice, topped with cilantro-lime sour cream. I think we had some fruit on the side, but I would not swear to that under oath. 😉
Tuesday
I made a pot of this broccoli-cheese noodle soup, plus homemade french bread, and a fruit salad.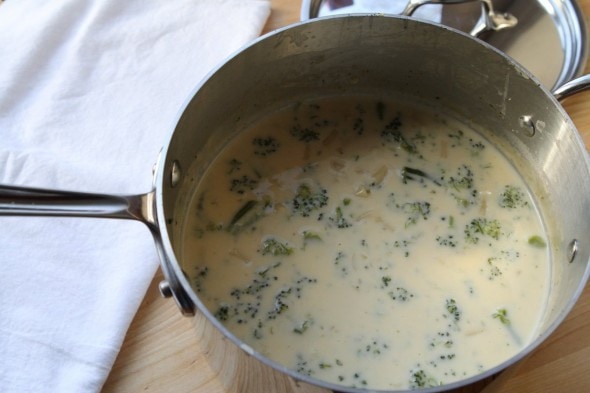 So, if you count the chili-over-rice as a soup, this was a VERY soup-ful week. 😉
Wednesday
We had enough leftover soup for a second meal, and I turned some of the leftover French bread into garlic bread.
(Me making garlic bread involves cutting a loaf in half lengthwise, spreading garlic butter on it, and then broiling it until it's browned. Super easy.)
Thursday
I made my aunt's creamy chicken enchiladas, which we ate with pico de gallo, avocado, and limes.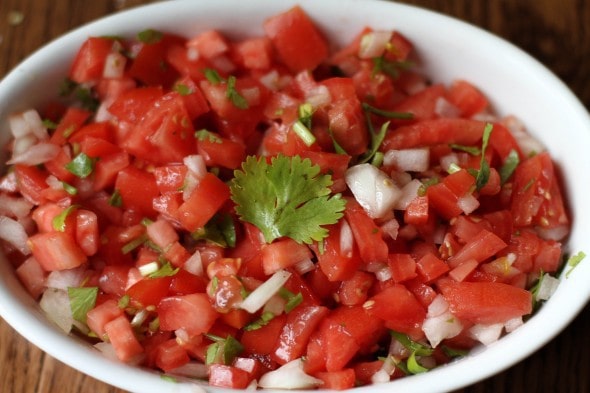 Friday
We have more chicken enchiladas left, so I think we will just eat those!
I am digging this whole "leftovers the next night" thing. 😉
What did you have for dinner this week?