What I Spent
I have been happily eating so much watermelon this week…somehow, even at the end of summer, I am not tired of it.
I spent:
$55 at Safeway
$21 at Giant
$35 at Chipotle
So, $111, which is pretty good considering we got takeout one night.
What We Ate
Saturday
I made pulled chicken sandwiches, and on the side, we had watermelon and sauteed asparagus.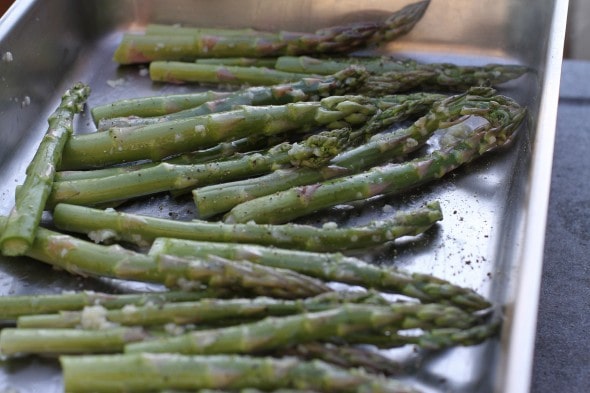 (I almost said, "sauteed asparagus and watermelon" but then that sounded like I had sauteed the watermelon. And that's a big nope for me. I do not want my watermelon cooked in any way. 😉 )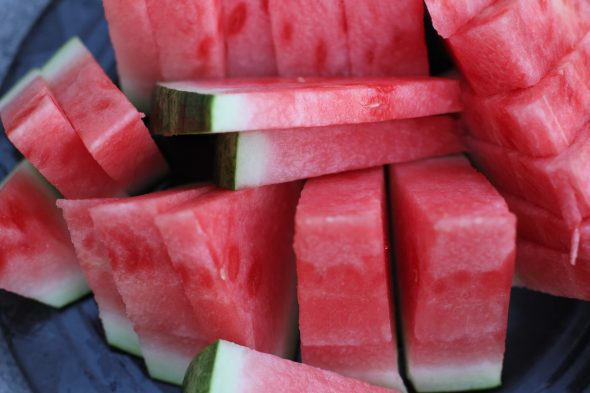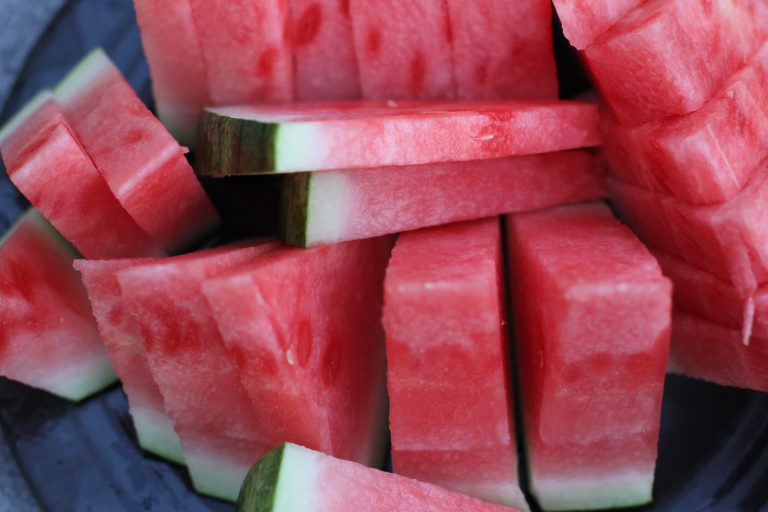 Actually…I recently learned that some people bake watermelon to make a vegan raw tuna dish and I gotta say: I AM EXTREMELY SKEPTICAL that this tastes anything like tuna.
I will continue to eat my cold, crisp watermelon as-is, thankyouverymuch.
On another note: did I use my handy-dandy silicone cover to store the other half of the watermelon?
But of course.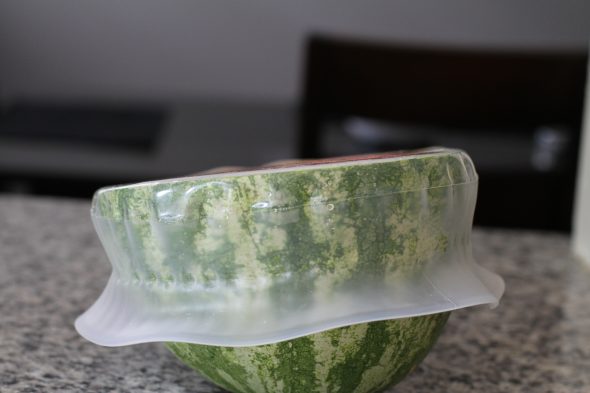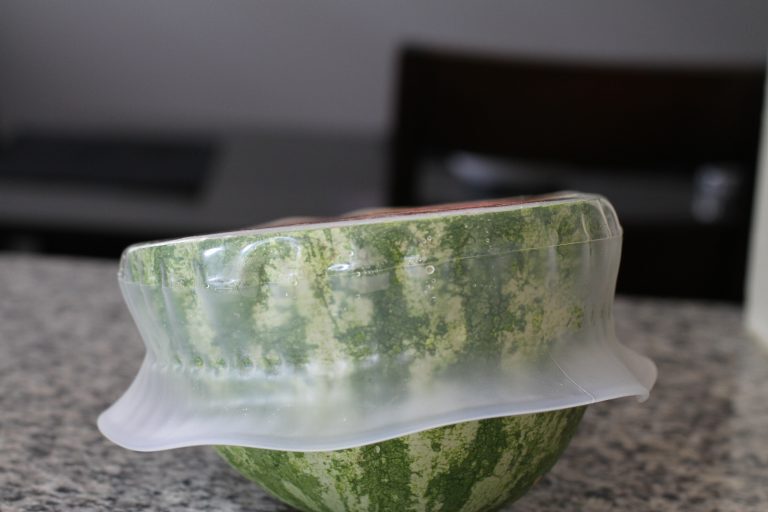 If you want more info, here's a little YouTube video I did about the silicone cover.
Sunday
We were not all home together at dinner at all; I ate a late lunch/early dinner and then went to the outdoor symphony (which I mentioned in this week's Five Frugal Things), Zoe was with Sonia, and Lisey was with a friend.
Monday
Labor Day! I spent almost the entire day working on homework. And at dinnertime, I emerged from my office (err, study cave) and the girls and I ordered Chipotle.
Tuesday
I made quesadillas to use up some random things in the fridge and freezer.
On the side: cucumbers and watermelon.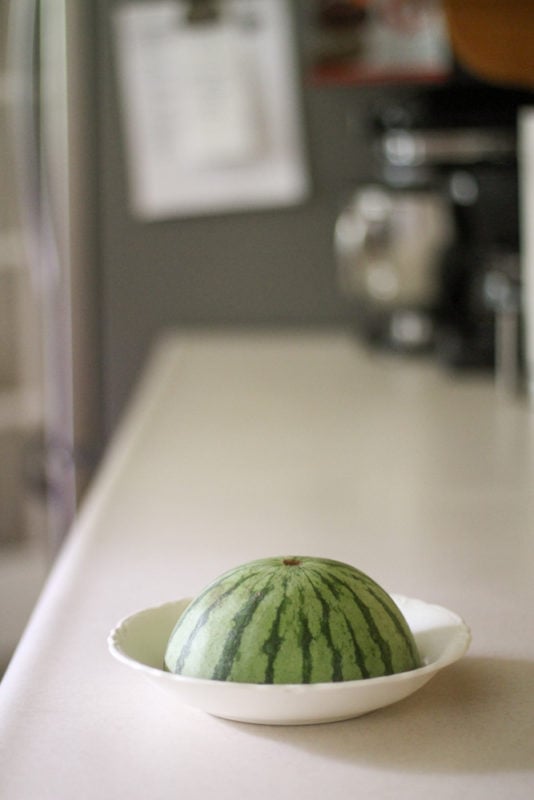 Wednesday
I made those bahn mi style sandwiches again (from a Cook's Country recipe.) Basically, they're filled with lime-sriracha mayo, chicken, pickled veggies, and cilantro. So good!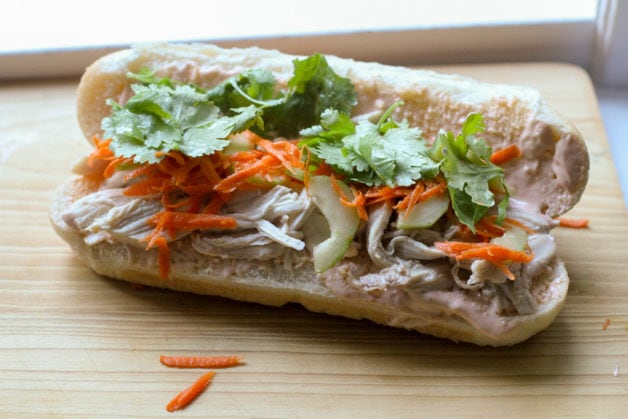 Thursday
The girls wanted French toast, which is a very easy dinner request. Excellent.
We topped our French toast with whipped cream and strawberries and we had some orange juice to drink.
Friday
I dunno! Zoe's working, and given that it's Friday night, I'm guessing Lisey may have some social plans.
What did you have for dinner this week?