This week, I am thankful:
that I remember a lot of my Bio 101 material
Bio 101 was my first class back as an adult student, and boy, a lot of the concepts from that class are resurfacing in microbiology this semester.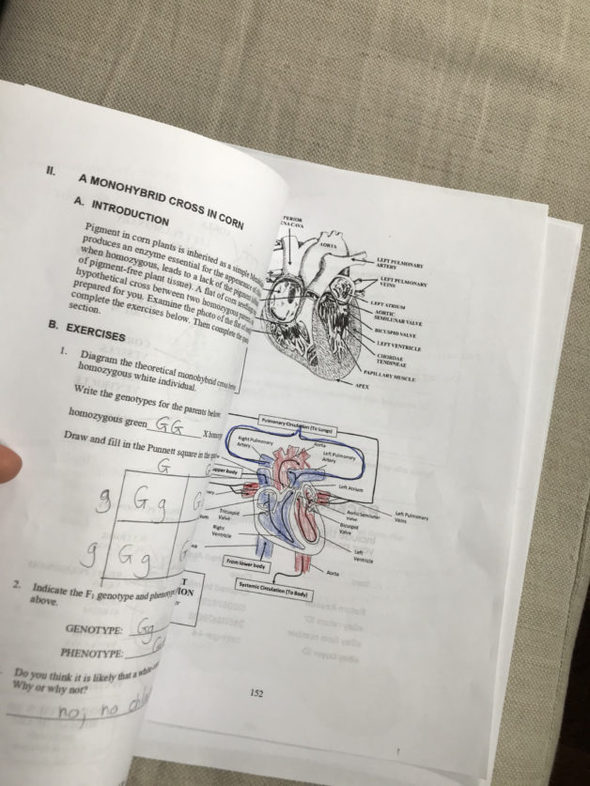 And the same was true at the start of Anatomy and Physiology 1.
So, I am reminded that it is not usually a waste of time to study hard in these foundational classes, because everything seems to build on the previous classes as you go. I am thankful for Past Kristen from Bio 101. 😉
that Zoe passed her driver's test
Now that my youngest kid can drive, I am only responsible for driving myself around. And this hasn't been the case since September of 1999!
What a wild new phase of life I am in.
that I am getting into a bit of a groove with school
I was feeling very overwhelmed last week, but I do feel a little better this week. I have a slightly better grasp of what the routine is for assignments and due dates, and I'm sure that will be even more true by next week.
There's just so much to navigate at the beginning of the semester, especially with multiple classes. So many syllabi! So many things to register for and log into! So many "getting started" modules!
that my microbiology professor has made very helpful Quizlets
I do not think I am going to love microbiology the same way that I loved Anatomy and Physiology, but my professor is definitely good at what she does.
And she's made some super helpful Quizlet materials; I learned so much doing the various styles of quizzes that were available.
for a chance to be in a lab
My microbiology comes with a lab section, and this is the first time in my life I've been in an actual lab, like with a lab coat and goggles and such.
Homeschooled science experiments obviously don't happen in a lab (!), and my college Bio 101 class was all online, so we did our labs at home in the kitchen. And Anatomy and Physiology labs were in-person, but they mostly consisted of handling body models.
So…I'm feeling like such an official science student now. 😉
that the math part of chemistry has been easy so far
I know it might get harder as the semester goes on, but most of the math concepts so far have been things I'm super familiar with.
And I put this down to being a homeschool mom; if I hadn't done math since high school, my math skills would be pretty rusty!
for my cute little rental house
I know I've put this on my list a lot of times but…I'm still thankful! This home is so perfect for the girls and me.
that I got to bring my piano here
I was playing my piano yesterday and thinking about how happy I am that I was able to move it here to my rental.
I have never in my life lived in a home without a piano, and I think a piano-less house would probably make my heart sad. A piano makes a house feel like a home to me!
that we do not have to wear masks at class right now
I know this could change, depending on what happens with Covid during the school year, but for right now it's so nice to be able to see everyone's faces.
that I have an A&P classmate in microbiology
One of my classmates from A&P 1 & 2 is in my microbiology class and lab this semester. So, yay! A familiar face. 🙂
What are you thankful for this week?