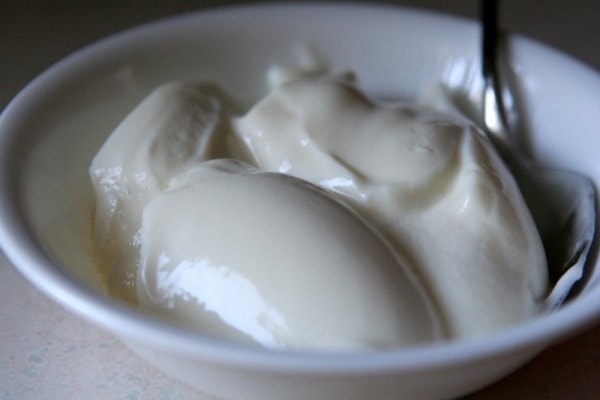 Homemade yogurt is a slightly unusual thing to make, and since yogurt is widely available, you might be wondering why in the world I bother. Here are a few reasons.
For starters, yogurt is a really inexpensive food to eat if it's homemade. A quart of non-organic yogurt costs $2-$3 in my area, but I can make yogurt for $.50 a quart, which is a large savings. Four quarts of grocery store yogurt per week would cost me between $416 and $624 a year, and this yogurt(from milk purchased at $2/gallon) costs me a measly $52 a year.
You can even make yogurt from organic milk and save money. A $5 gallon of milk produces four quarts of yogurt, each of which costs only $1.25. Even if you pay $7 for a gallon of milk, a quart of yogurt made from that milk will only cost you $1.75.
If you usually buy individually packaged yogurts, making homemade yogurt will save you even more money.
In addition, homemade yogurt is environmentally friendly. The only trash (which should be recyclable) produced in this process comes from the original milk carton. The yogurt itself is made and stored in reusable Mason jars.
Lastly, homemade yogurt is delightfully natural. It has exactly two ingredients: milk and yogurt cultures. There's no pectin, no starches, no guar gum, no colorings, and no preservatives. I love that. Despite the fact that it has no preservatives, an unopened jar will keep for at least a month in the fridge, and an opened jar will last for at least a week.
If you'd like to make some inexpensive, green, and healthy yogurt, check out my homemade yogurt recipe.