I earn a commission from purchases made through links in this post.
What I Spent
I spend $80.50 at Aldi, $6.47 on a small stop for eggs, crackers, lettuce, bananas, and cilantro, and $25 on Hungry Harvest.
But then I needed to stop at Costco, and that cost me $98.47.
So, I'm at $210 for this week.
June Spending
Week 1: $235
Week 2: $164
Week 3: $210
What We Ate
Saturday
I had dinner out with Mr. FG at a burger place (we are Very Fancy, in case you hadn't noticed), and the kids fended for themselves.
Sunday
Father's Day! I baked braided cheese bread, sauteed some scallops, bought steamed crabs, and sauteed asparagus for a special meal.
I also made this cheesecake.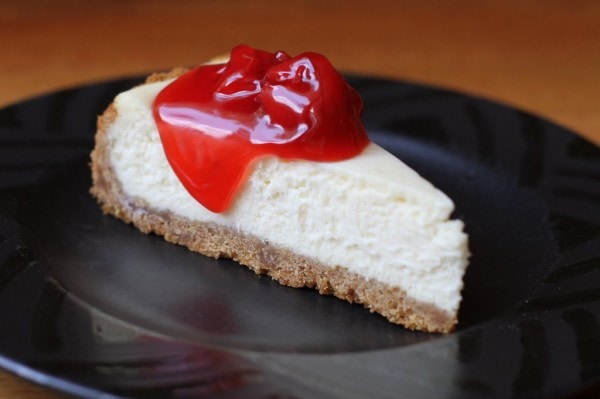 Monday
It was a night of randomness.
Sonia and Zoe ate the beef ravioli from my freezer basket, Lisey ate leftover pulled chicken, Joshua was gone with friends, I ate some sausage from the freezer, and Mr. FG ate a sausage and one crab cake that I made from the two leftover Father's Day crabs.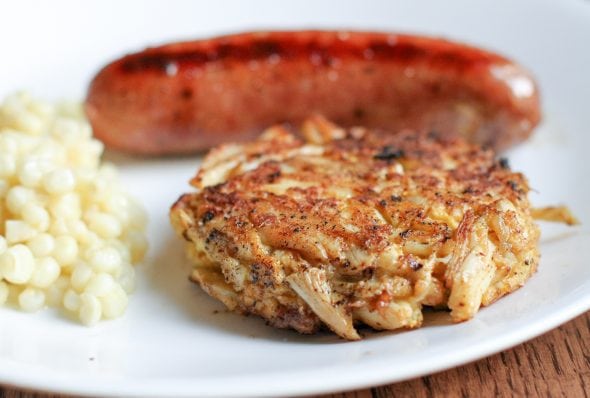 Oh, and you guys, I used the heel from my freezer basket to make bread crumbs, which I used as part of the binder in the crab cake. Yay me!
I also cooked some corn from Hungry Harvest and got out some homemade applesauce from the freezer.
Tuesday
Joshua and Lisey were both gone, so I was only feeding four of us and I made some random tacos to use up odds and ends.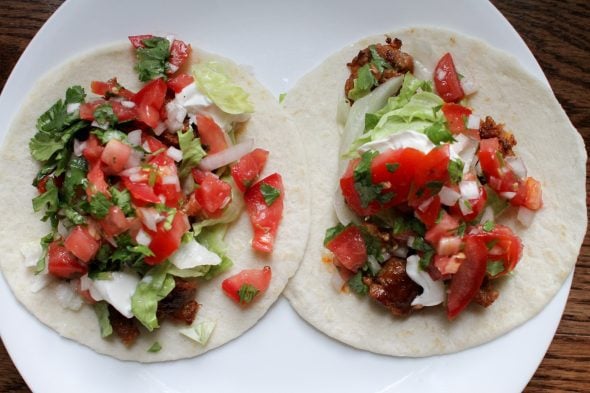 I got out a package of chorizo from the freezer and also some shrimp, which I seasoned and pan-sauteed.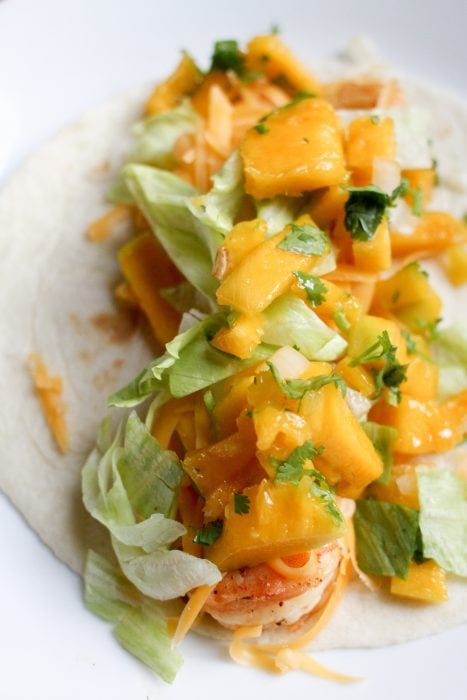 I also made pico de gallo and mango salsa, which we ate with chips.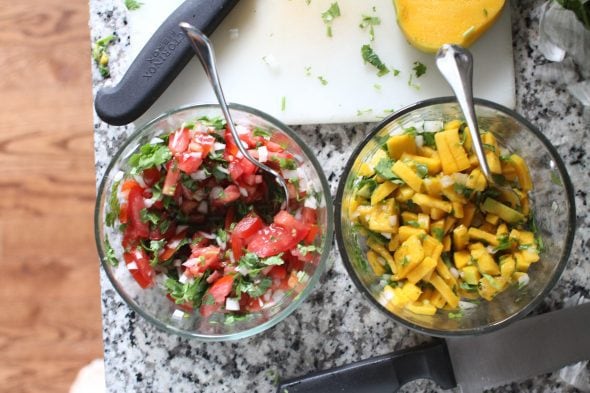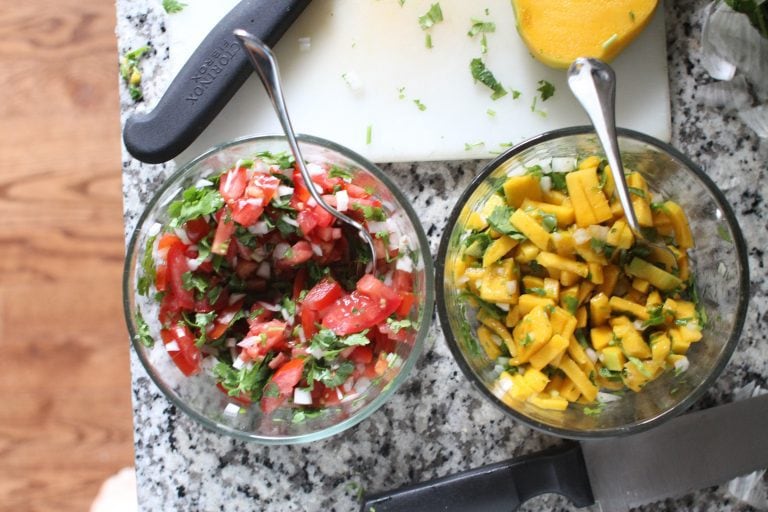 And we had more applesauce, plus watermelon.
Wednesday
Mr. FG was meeting up with a friend, so of course I planned to make something he doesn't like.
  This time around: Apple Pfannekuchen, because he doesn't like eggy things.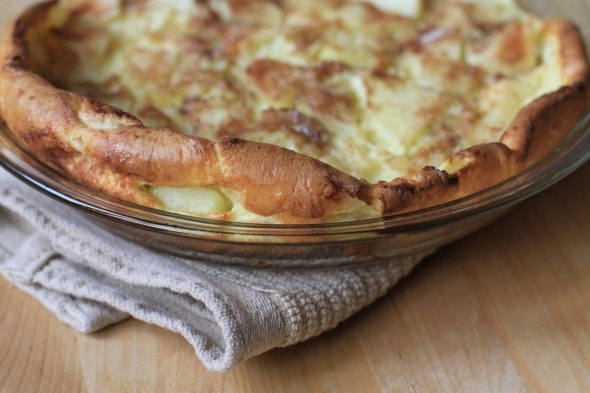 And also because I had a lot of apples from Hungry Harvest.
Thursday
I tried a recipe from Dinner Illustrated: chicken katsu with tonkatsu sauce, cabbage salad, and rice.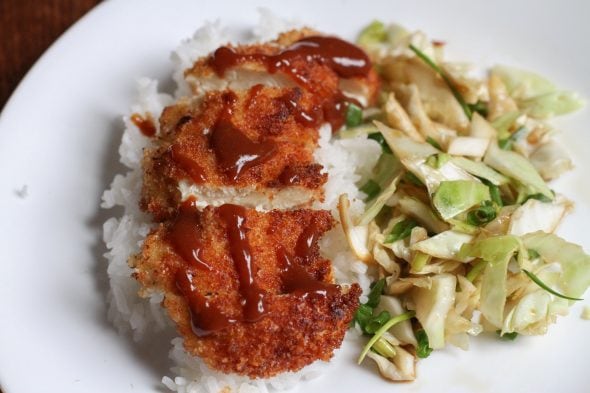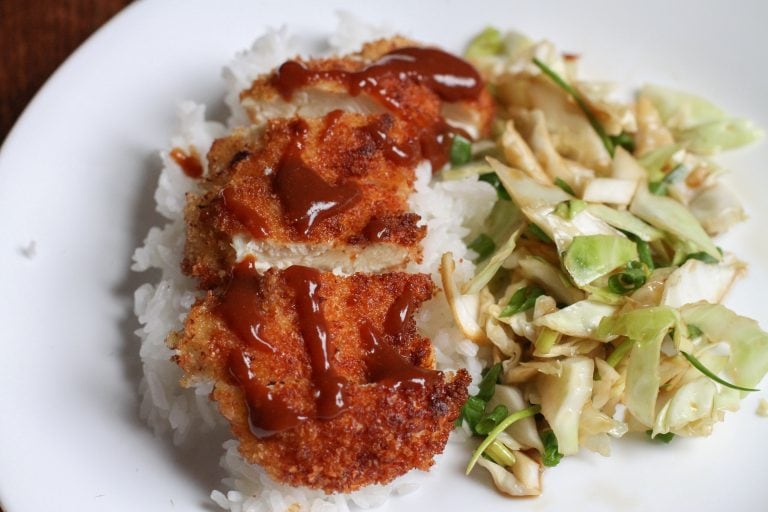 This used up almost all of my panko crumbs, so, yay!  Also, the recipe called for 1/4 head of cabbage, which was exactly what I had left in my fridge. I love it when that happens.
Friday
I think Mr. FG and Sonia are going to go to a restaurant to see a friend play music, Zoe has come down with the stomach bug (poor kiddo!), and I still need to find out if Joshua and Lisey will be here at dinner time.
Once I have that info, I'll decide what I'm going to make for dinner.  If it's just me eating, I probably will opt for an egg and veggie skillet, because: EASY.
What did you eat for dinner this week?