Every Wednesday (ok, most Wednesdays!) I share a baking recipe. And lots of pictures of said baking recipe. I don't call this Wednesday Baking because I bake solely on Wednesdays…no, my oven gets a workout much more frequently than once a week! Wednesday just happens to be the day I share baking recipes with you. All the past baking posts are archived in the Wednesday Baking category, which can also be found in a tab underneath my blog header.
I know that on my blog plan, I had written that Oatmeal Pancakes were the topic of the day. But, as so often happens, I'm deviating from my plan.
Even though this happens on a regular basis, I still feel like planning my blog posts helps me to be a slightly less stressed blogger…if I want to deviate from my plan, I can, but if no deviations occur to me, the plan is always there as a backup.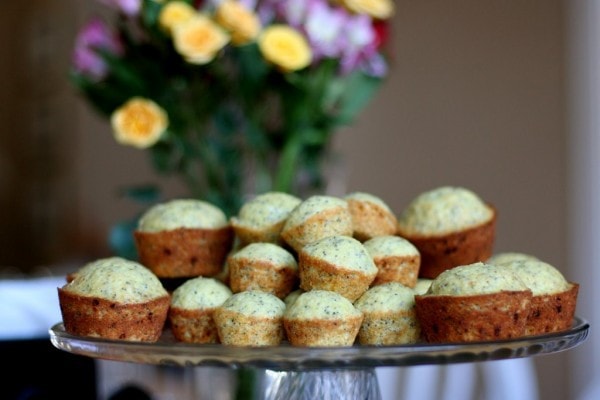 This recipe came into my life when I was a teenager and received a mini Bundt pan as a Christmas present (yes, even back then I liked practical gifts!). The pan came with a few recipes, and this was one of them. My family was quite fond of these little muffins, and we actually served them (in a mini version) at my wedding reception.
I hadn't made these in ages, but I saw a box of pudding mix on my laundry room pantry shelf and remembered that I'd bought a bottle of poppy seeds on clearance, and this recipe came to mind.
The lemon flavor in these comes from a pudding mix, and when I made this batch, I used an off-brand. I didn't think the lemon flavor was as good this way, so I'm going to say that I recommend going brand-name here.
Also, make sure your poppy seeds are fresh. Poppy seeds contain oil, which can get rancid and yucky-tasting (safe to eat, but yukcy). My bottle was not expired, but I don't think mine tasted as fresh as they should have. I'm going to see if I can get some from the bulk bins at my organic market next time.
You "I'm scared of baking with yeast!" people will like this recipe. If you can operate a spoon, you can totally make these.
Before you do anything else, turn your oven on to 350 ° F. That way it'll be hot by the time your muffins are ready to bake.
To make the muffins, first combine all the dry ingredients in a large bowl.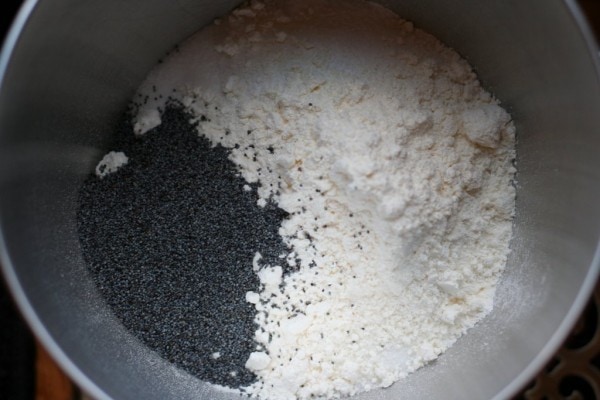 Next, beat in the shortening and softened butter (this is easier to do in a mixer!).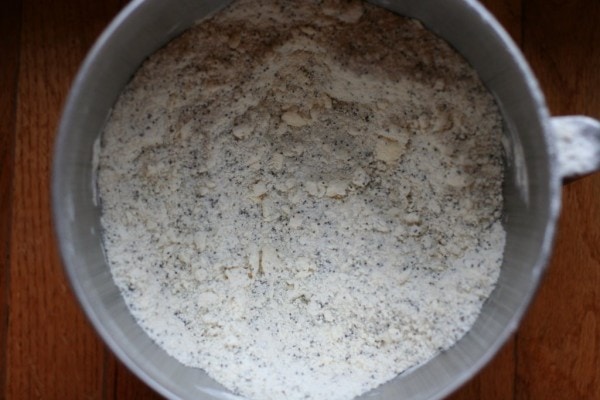 Combine the milk, eggs and vanilla.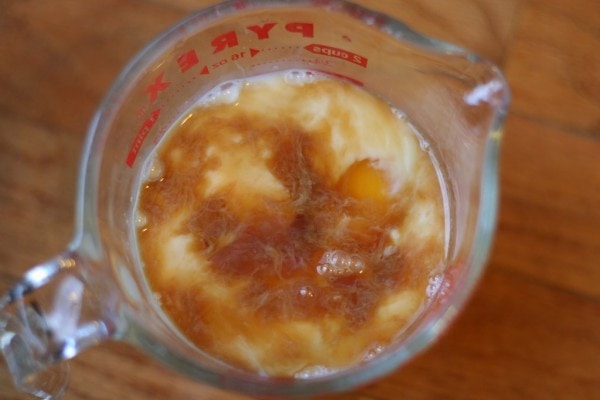 Stir into the dry ingredients until your batter is smooth.
Spoon the batter into greased muffin tins. This is the sort of batter that tends to stick to the sides and bottom, so don't be stingy with your greasing or you'll regret it later. 😉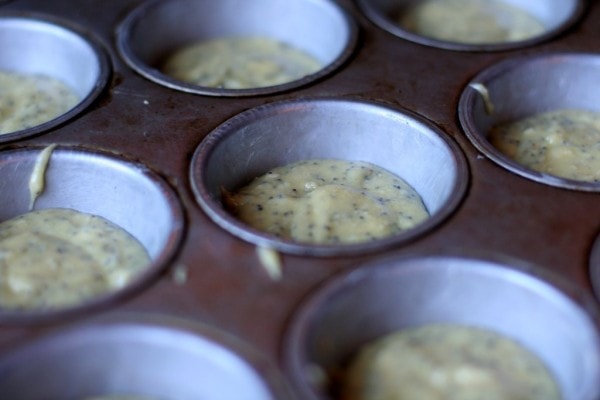 You can make mini-muffins with this batter if you want. A typical mini-muffin pan will make 24 mini muffins out of 12 regular muffin-cup's worth of batter.
Gosh, I can't seem to get that out in a less-confusing way.
Let's try an equation.
12 regular muffins=24 mini muffins.
Yes, that's much better.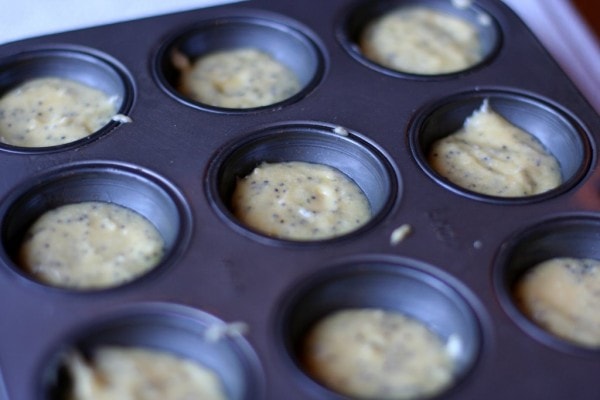 (that's a mini-muffin tin. But because I am brain-dead and didn't put anything in the photo for comparison, it's mini-ness is less than obvious.)
Bake the muffins for 15-20 minutes, or until a toothpick inserted into the center comes out clean.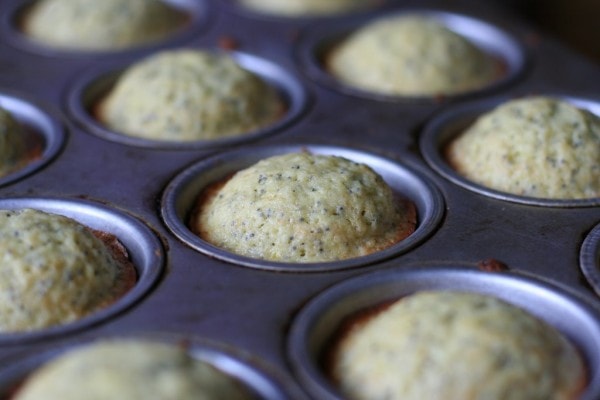 Run a knife around the edge of the muffin tins to loosen muffins. Remove from the pan and serve, or let them cool on a wire rack.
Lemon Poppyseed Muffins
Printable Lemon Poppyseed Muffin recipe

2 1/2 cups flour
1 1/2 cups sugar
1 teaspoon salt
2 1/2 teaspoons baking powder
1 small package instant lemon pudding
1/4 cup poppyseed
1/2 cup shortening
1/4 cup butter, softened
3/4 cup milk
4 eggs
1 teaspoon vanilla
Mix flour, sugar, salt, baking powder, pudding and poppyseed in a large bowl. Add crisco and softened butter and mix until blended. Combine milk, eggs, and vanilla together and add to dry ingredients. Mix until smooth.
Spoon into greased muffins cups and bake in a preheated 350 ° F oven for 15-20 minutes (10-12 minutes for mini muffins). Remove muffins from tins and cool on a wire rack.
Today's 365 post: When eating leftovers is no hardship