This recipe is from The New American Diet, a cookbook published in the 90s when low-fat, low-cholesterol eating was all the rage.
I'm no longer convinced that low-fat eating is the way to go (I'm much more sold on Michael Pollan's "Eat food. Not too much. Mostly plants." idea!), but this book did have some good recipes in it.
I'm not really sure that these "doughnut holes" are a convincing stand-in for the real thing, but they are a yummy treat, and they're a lot easier to make than real doughnut holes!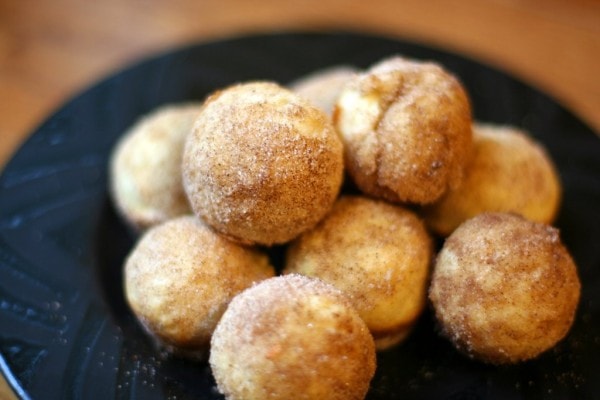 I should add, though, that these don't really belong in any discussion about healthy eating. Because low-fat or not, there's little that's nutritious about these bite-size, sugar-coated muffins/doughnuts.
Hopefully, though, you're eating more nutritious things for breakfast most of the time, things like scrambled eggs, yogurt, whole-wheat toast, fruit, and granola. If that's the case, an every-now-and-then batch of these probably isn't going to have a disastrous effect on your health. 😉
These are as simple to throw together as most other muffins, so they're perfect for a breakfast treat.
First, mix the oil and sugar, and add in an egg, some vanilla, and some milk.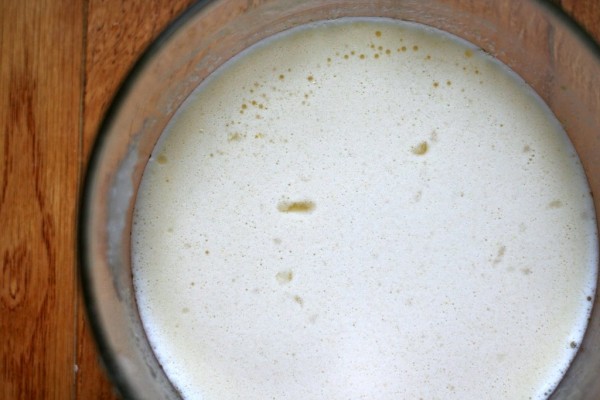 Mix flour, baking powder, and salt together.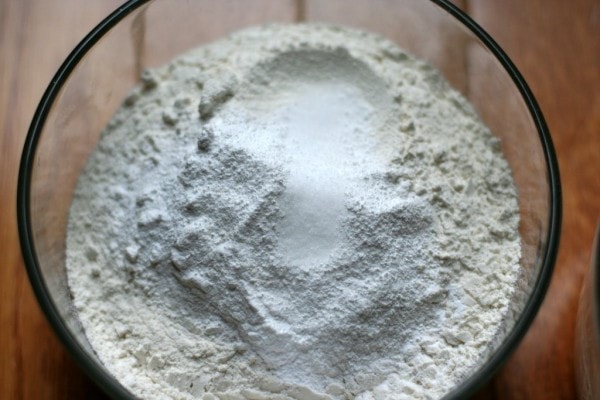 Gently stir the dry ingredients into the wet ingredients. The batter should NOT be completely smooth…if it is, you mixed too much.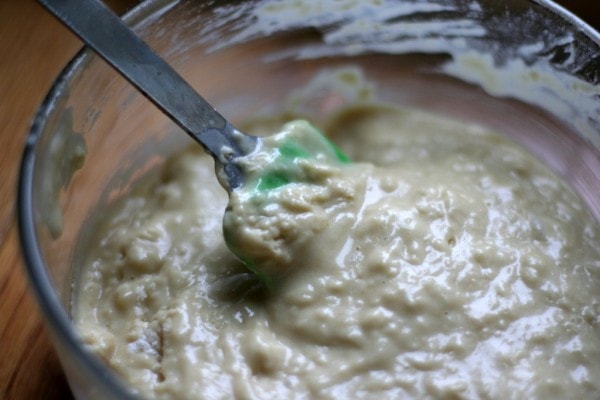 (isn't my green spatula awesome? I found it at Goodwill for $.50. Love.)
Spoon the batter into mini muffin tins. Mine are super nonstick, so I don't bother greasing them, but you may want to grease yours.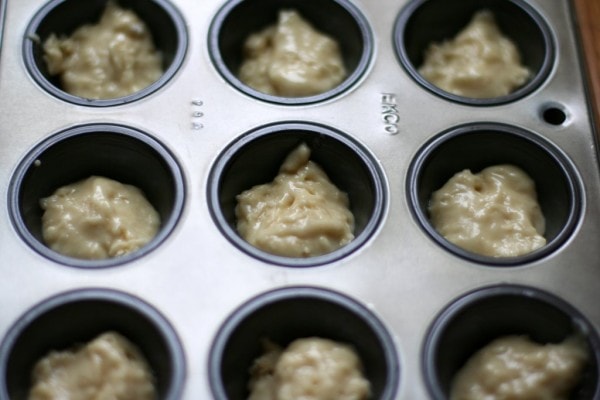 Bake at 350 for 10 minutes.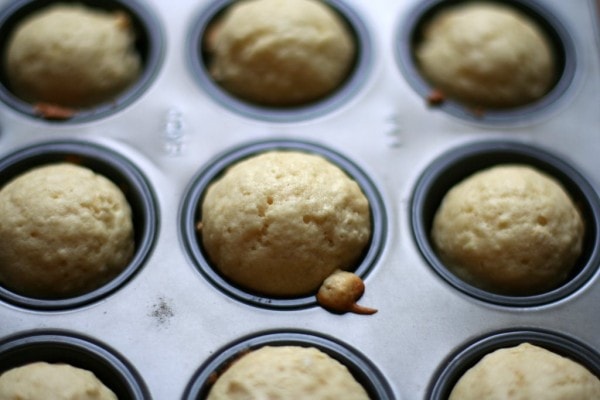 While the muffins are baking, melt several tablespoons of butter. The amount you need will depend on just how buttery you want your end product to be. 😉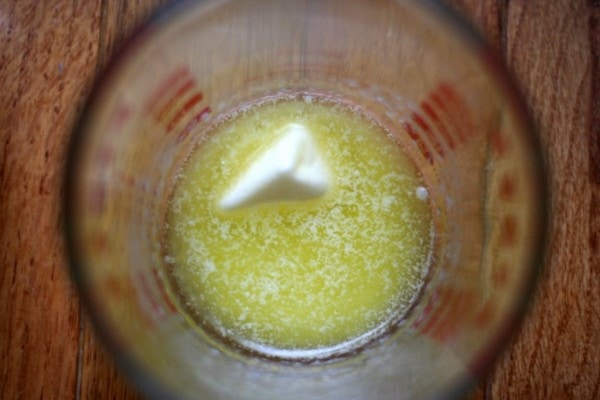 Combine sugar and cinnamon.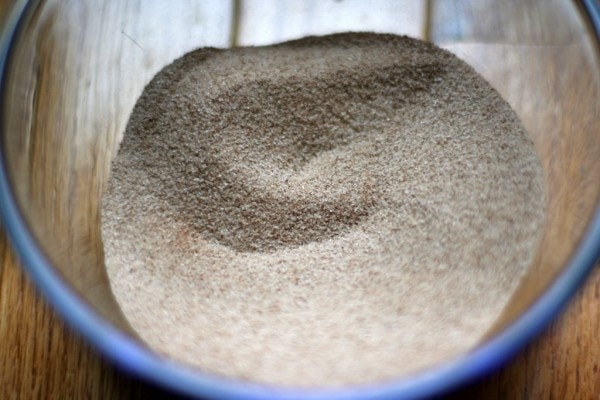 You can brush the tops of the muffins with butter, or for a more decadent experience, dip the muffins into the melted butter.
Roll the muffins in the cinnamon sugar and serve warm.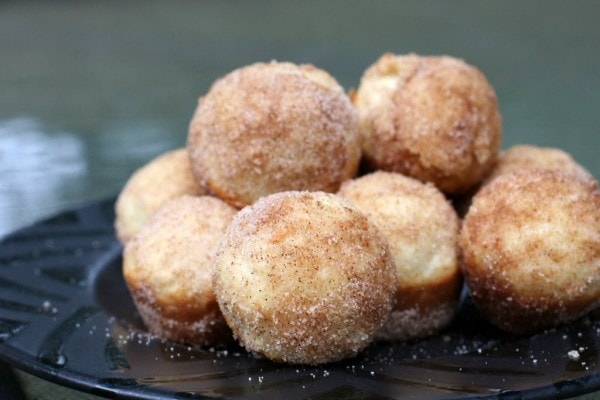 Baked Doughnut Holes-makes 36
Printable Baked Doughnut Hole Recipe
2 tablespoons oil or melted butter
1/2 cup sugar
1 egg
1 teaspoon vanilla
2/3 cup milk
2 cups all-purpose flour
1 tablespoon baking powder
1/4 teaspoon salt
3-4 tablespoons butter, melted
1/2 cup sugar
2 teaspoons cinnamon
Preheat oven to 350. Mix oil and sugar; beat in egg. Add vanilla and milk, and stir until combined.
Mix flour, baking powder, and salt together. Add to wet ingredients and stir gently, just until combined. (a few lumps should remain).
Fill mini muffin tins 2/3 full with batter. Bake for 10-12 minutes.
Combine sugar and cinnamon. Dip each muffin/doughnut into the melted butter and then roll in the cinnamon sugar.
Serve warm!