Every now and again, I write a post journaling a particular day in my life. I've actually only written two of these before and because it's been a while since the last one, I thought it might be time.
This is the record of how my day went last Saturday. It's hard to say if this day is typical for me, because it seems that no two days are the same! It'll give you a little peek into my life, though. 😉
I apologize if this is really boring…I always feel like the records of my days are yawn-inducing, but since I enjoy reading about other people's days, I'm going to trust that at least some of you will be interested.
____________________________________________
4:40 am-The alarm goes off. Mr. FG rolls out of bed and heads to the shower. While he showers, I take the sheets off the bed (Saturday is sheet-washing day!), get a load of laundry started (with cold water, of course), put some clean laundry away, and do some general picking up in our room.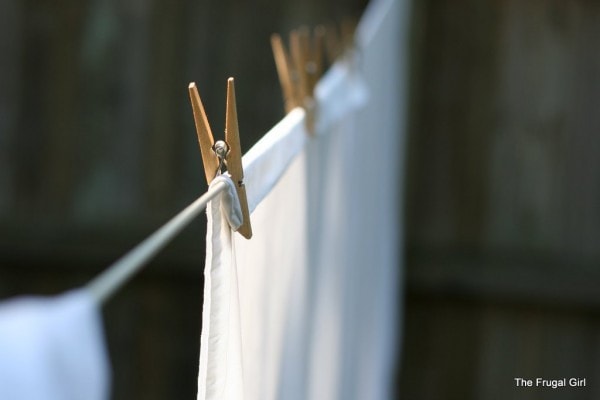 5:00-We head upstairs to the kitchen. While Mr. FG eats his breakfast and checks his email on the laptop, I pack his lunch. Today it's leftover pizza, a banana, sunflower seeds, yogurt, a muffin, and some crackers, among other things.
5:15-I say goodbye to Mr. FG with a hug and kiss. Normally after this I shower, but today I gave in to the temptation to check my email/Facebook/Twitter on the laptop before showering.
I lack self-control. :p
5:30-I hop in the shower (which, because of the warm summer weather, is sort of a lukewarm shower. I can't stand hot showers in the summer!). On Saturdays I bring the cleaning supplies into the bathroom with me because I like to clean the shower walls and doors immediately after my shower. It's much easier to do when I don't have to worry about getting wet!
After I clean the shower, I take care of cleaning the toilet and sink and then brush my hair and put on my basic makeup. I call the weather to find out the day's forecast and then get dressed accordingly. I take a little longer than usual to pick out my clothes because I'm trying to find something to wear during a photo shoot that involves small kids. This means I need clothes that allow me to bend over, squat, and lay down on the ground (I like to get on kid/baby level when I shoot).
6:15-I found something that will work (capris and a t-shirt) and head into the office to read my Bible and pray. Unfortunately, Sonia and Zoe wake up and come downstairs. I send them back up, and a few minutes later, they're screaming at each other. Sigh.
After some admonition on my part, they settle down. Once I finish praying, I get started on email and blogging. This is the time of day I usually read other blogs as well.
7:15-Breakfast time! Today it's Chocolate Chip Banana Muffins, which I baked yesterday. After breakfast I clean up, decide to make some yogurt, and then conclude I don't have time before the photo shoot. So, I settle for getting the supplies out and ready to go for later.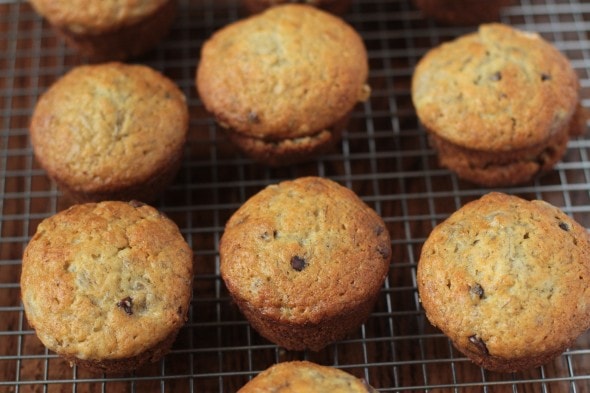 7:45-I do my hair (I don't do it earlier in the day because I prefer to just let mine air-dry), charge my camera batteries, do Sonia and Zoe's hair, throw some more laundry in, look up the address of the home I'm heading to, and send an email to my husband.
Oh, and I put the clean sheets on my bed too.
8:40-We all head out the door to go to the photo shoot. I'm shooting our friend's family, so I'm bringing the kids along with me.
9:00-10:30-I take pictures. Lots of them!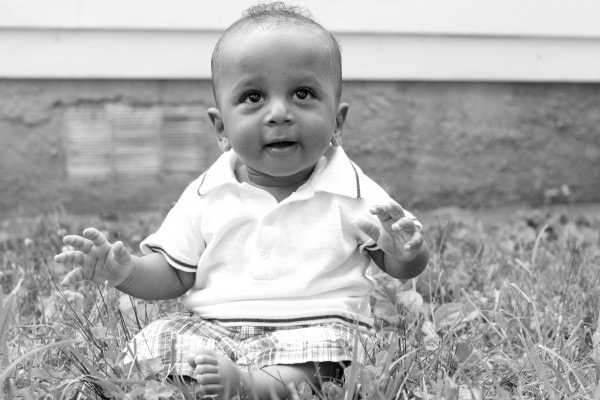 (is this little guy not the cutest thing you have ever seen?? Our friends at church just adopted him from Ethiopia, and we think he is so precious!)
11:00-We arrive back home. I unload my memory card, send a few photos to the family, and then make lunch for my kiddos.
11:30-I start making yogurt and clean up lunch while the milk heats up. Since yogurt requires time but little attention, I always try to do other chores in conjunction.
12:30-The yogurt is incubating in the cooler and I sit down to type up the day's activities before they completely fall out of my brain!
12:45-I give the three girls a shower/bath so that they'll be clean for this afternoon's wedding. I figure they should be able to stay relatively clean after their bath for a few hours as long as I don't let them go outside!
I try on multiple dresses (my bedroom kind of looked like this again), trying to figure out which one to wear to the wedding. I almost decide to wear my black polka-dotted dress from Goodwill, but instead I settle on a black dress I bought on clearance at Old Navy. I pick out clothes for the kids and husband, iron, do the girls' hair, and then decide that after the morning's outdoor shoot, I really need another shower.
I hardly ever take two showers in a day, but sometimes in the summer, it's kind of necessary.
by 3:00, when Mr. FG gets home from work, the kids and I are all dressed and ready to go.
3:15-Mr. FG has changes his clothes, and we head to the wedding.
Of course, I brought my cameras. 😉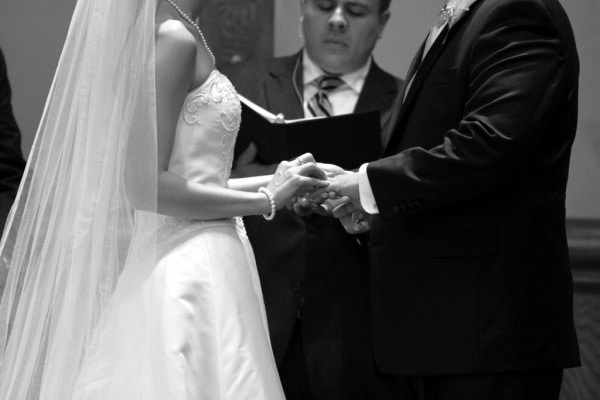 After the wedding, it was off to the reception,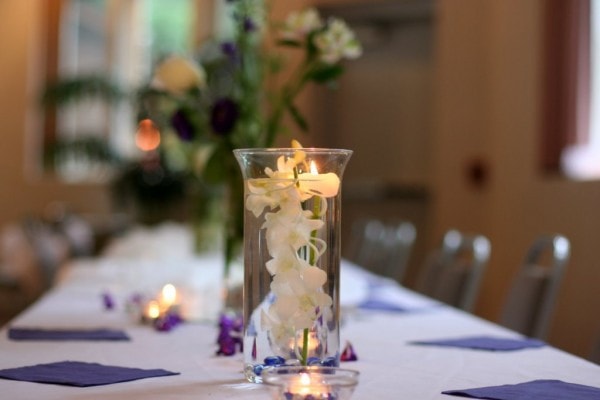 where my children had a fabulous time with the horns that were provided.
After dinner, Zoe danced the night away with all the bridesmaids. That girl loves to dance.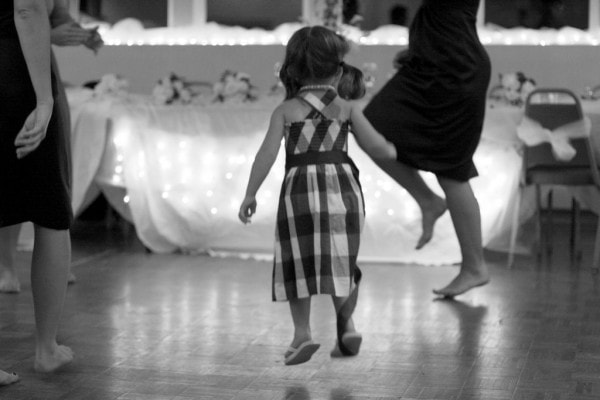 We got home long past her 7:30 bedtime (and past everyone else's bedtimes too!) but as we pulled into the driveway, she sighed a happy sigh and said, "Mommy, that was great!".
We speedily tucked everyone into bed and then headed to bed ourselves (starting your day at 4:40 greatly reduces the temptation to stay up late!).
Happily, Saturday night is the start of our weekend (Mr. FG is off Sundays and Mondays), so when we go to bed on Saturday, we can look forward to an alarm-clock-free morning. This work schedule really, really makes us love weekends. 😉