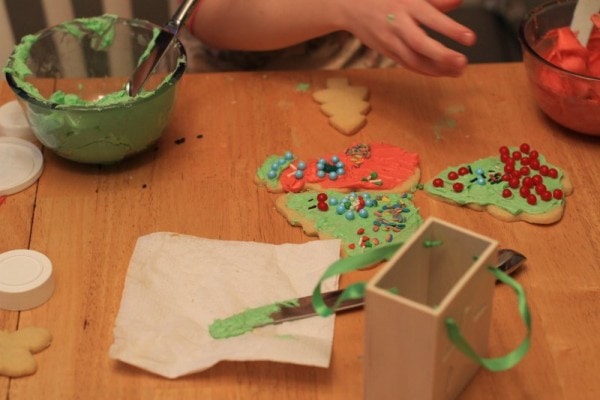 This year, we made cut-out sugar cookies, as we always do.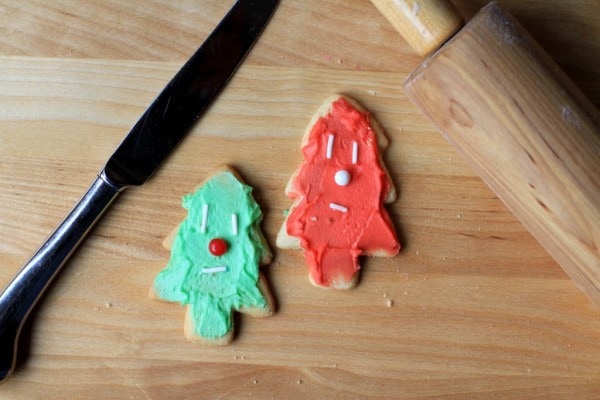 But unlike in years past, this time it worked out for Mr. FG to make cookies with us.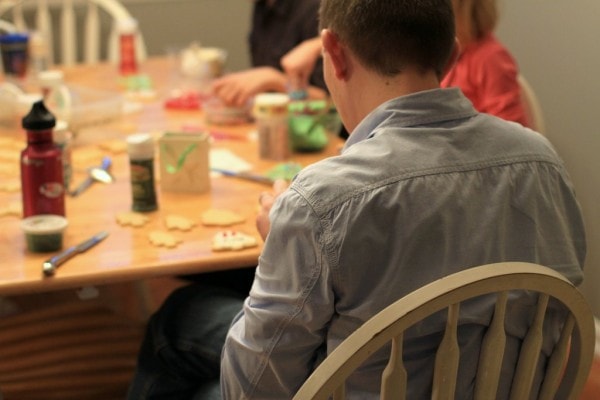 Of course, that made it more fun.
He was pretty good at it, but he does share the children's penchant for making faces out of the cookies.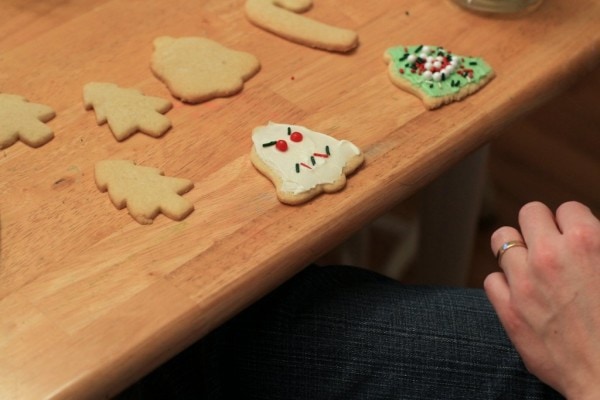 Anyway, we thought it would be fun to post a photo of six cookies, one made by each of us, and let you guess who decorated each one.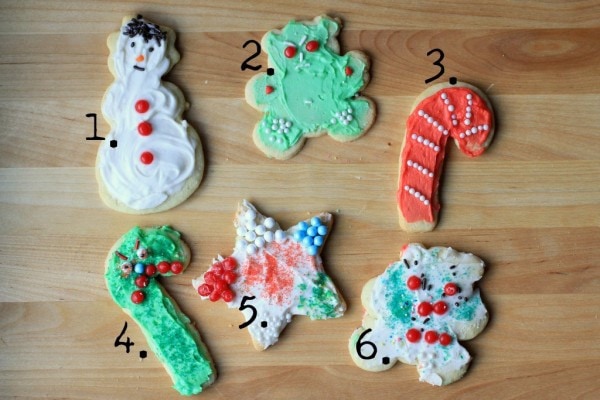 If you care to give it a try, just leave your guesses in the comments. 😉
_____________________
Joshua's 365 post: Photos? Underwater??