On Tuesdays and Thursdays, I post a picture and just a few words.
My washer is having issues.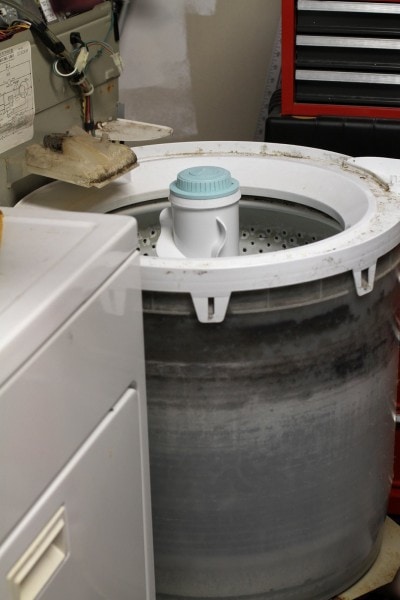 It turns out that we need a new transmission, but the good news is, the only bad thing that will happen if I use the machine while we wait for the part is that I will further tear up the already bad transmission.
This is very good news for a household of six, especially since we tend to operate with slightly minimalist wardrobes. We can only go so long without laundry services.
So, the machine is put back together and I can get us caught up on laundry.
Also: the repairman (Yes, a repairman. Mr. FG and I are so not up for replacing a transmission.) gave me an idea for cleaning out the black soap scum on the tub. I'll try it and report back to you if it works!)