Yesterday, I was reading a post on Laura Vanderkam's blog, in which she wrote about how she spends very little time cooking.
Readers chimed in and shared about dinnertime at their houses, and I thought about leaving a comment, but then decided it might be fun to just write a blog post comparing and contrasting our eating habits with those at Laura's house.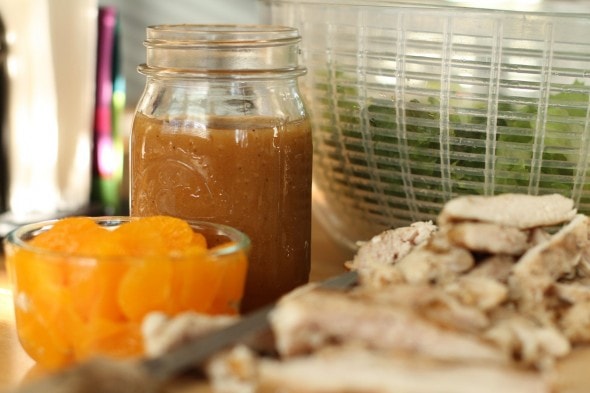 Laura and I are fairly opposite sorts of people, so I'm not surprised that we differ a fair amount in this area. I plan more than Laura does, and I definitely spend more time in the kitchen and create more dishes than Laura does.
(I can't really recall a time when I had dinner on the table in 10 minutes, actually. And as my dish-doing kids can attest, I always create more than two dirty dishes!)
Laura outlined the basic of what they eat for the three meals of the day, so here's my version.
Breakfast
For breakfast, my kids kind of pick whatever they want…oatmeal, cream of wheat, yogurt (which I make myself once a week or so), fruit (like a banana with peanut butter), toast, or occasionally leftovers. Sometimes I make a food that requires more than minimal effort on my part (baked oatmeal), but for the most part, breakfast is pretty simple.
I usually eat eggs scrambled with onions and other veggies with an avocado and/or tomatoes on the side. I suppose this takes me about 5-10 minutes to make.
And when the weather is cold, almost all of us drink hot tea.
Lunch
Lunch is a fairly simple affair as well. I often make a smoothie, especially in warm weather, and I frequently add spinach or avocados along with the yogurt and frozen fruit. We eat leftovers when they need to be used up, and when we don't have leftovers, we eat sandwiches (usually on homemade whole wheat bread), and other things like fruit, beef jerky, cheese.
So, lunch requires pretty minimal effort, as long as you're not counting the time I spend making bread every few days or the time I spend making yogurt once a week.
I know I could save myself some time by scratching those two chores from my list, but I really kind of dislike store bought bread.
(I would basically rather not eat bread if store bought is the only option, because I think if you're going to eat bread, it should be really awesome.)
I don't really like store-bought yogurt either, except for the really sugary stuff that is a bit pointless to eat.
And of course, homemade bread and homemade yogurt are significantly cheaper than storebought, so that inspires me to make them from scratch.
Dinner
Dinner is where I think we veer the farthest from Laura's family. Laura makes meals in 10 minutes, whereas I generally spend about an hour a day making dinner.
Laura's husband travels a lot, and I can totally see how cooking for one adult and three small kids would be completely uninspiring. But Mr. FG doesn't travel much, so there are pretty much always six of us at dinner and that probably helps me to be inspired to cook.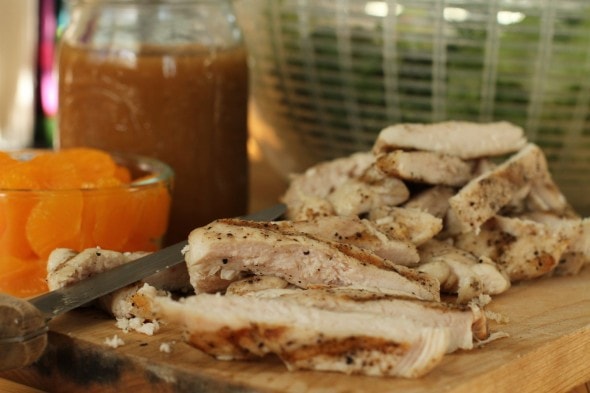 Having six people at the table motivates me, but I also think what stands between me and ten-minute meals is that I like to eat more interesting things than can be thrown together in 10 minutes. I would get really, really bored with a quickly cooked sauce-topped protein and a side of veggies (although I might be healthier than I am now!)
I like soups and meatballs and things that are roasted and salted and marinated and that have spices and rubs, and that kind of stuff just does take more than 10 minutes.
Plus, we have had a pretty no-nonsense policy at our house about what is served at dinner from the time our kids were little (You can eat it or not eat it, but nothing else will be served), so I know that what I make is going to be eaten by all six of us pretty much every night. If I thought I was going to be the only one eating what I cooked, then that would probably change things a bit.
Also, dinner is the one meal that I plan. Breakfasts and lunches just kind of happen without planning, but when I don't have a plan in place for dinner, I am sorely tempted to just order pizza. If I were awesome at whipping up meals at the last minute, I suppose I wouldn't be so dependent on a plan, but the fact of the matter is that I just function better with a plan.
So for me, the time it takes to write up a menu plan is definitely worth it. If I don't spend an hour doing that, we can easily spend way more than an hour's worth of wages ordering pizza and Chinese!
Sometimes I get annoyed with how much time I devote to cooking each day, but I suppose it would help to look at it as a conscious choice. I could make simpler, less time-consuming meals, and I could make less stuff from scratch, but I'd have to spend more money and put up with a less-enjoyable eating experience.
______________
How about you? How much time do you spend preparing meals every day? Are you more like Laura or me?