My fridge was getting super disorganized. Part of that was my fault, but part of it is also due to the fact that people other than me use the fridge these days.
(That was less true in the days when my house was filled with toddlers and preschoolers.)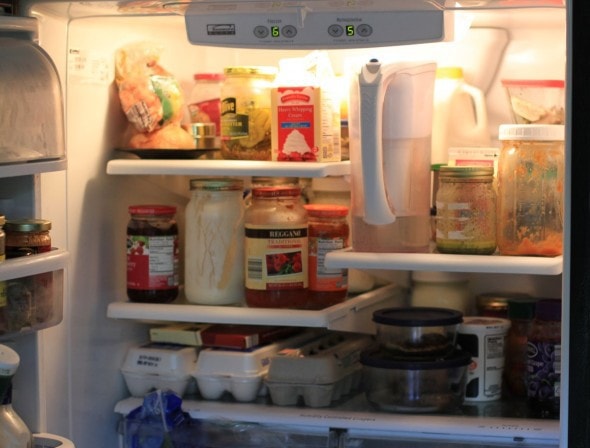 So, I organized it, and now I feel much better. I know what's in there now, and as I often say, knowing what's in the fridge is half the battle in avoiding food waste.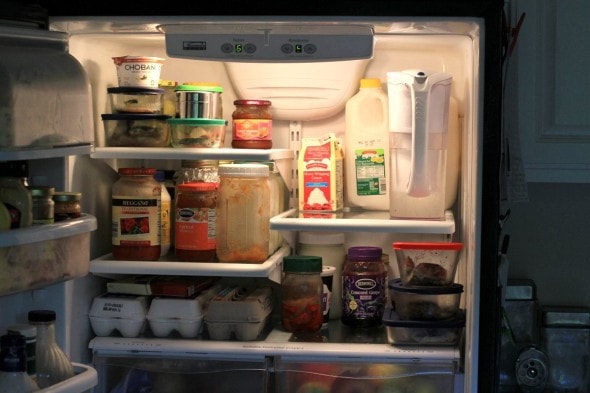 ________________
I've been doing bin composting for 5 years now, and I'm still sort of amazed at how produce peelings/cores/etc. lose tons of volume as they turn into dirt. Our fruit and vegetable scraps would fill up a crazy number of garbage bags, but they manage to be easily contained in a few composting bins.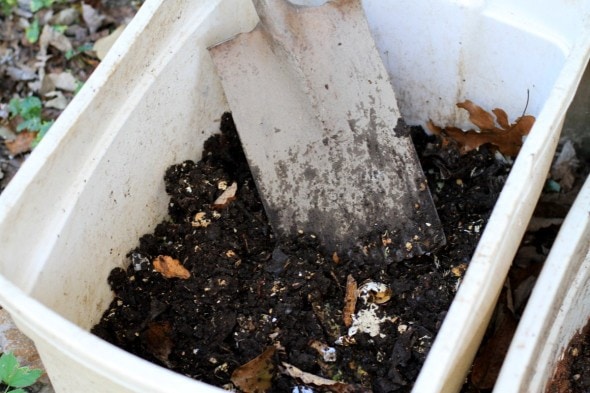 I don't get a lot of delight out of the composting process (it's way easier to throw stuff in a trash bag), but I do really, really love that something that would otherwise take space in a landfill is turning into something that benefits the soil.
________________
This made me laugh so hard the other day, I just had to share it with you.
Sometimes, you just want to go deeper than the numbers and ask, "Why?"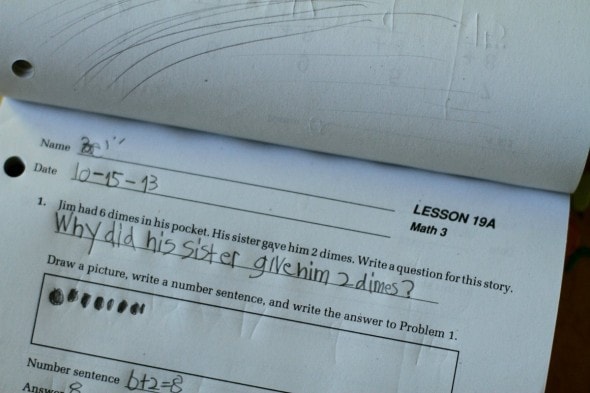 At least, if you're Zoe, you do. 😉
________________
I might have bought another box of bruised apples.
Ahem.
For $12, I couldn't resist.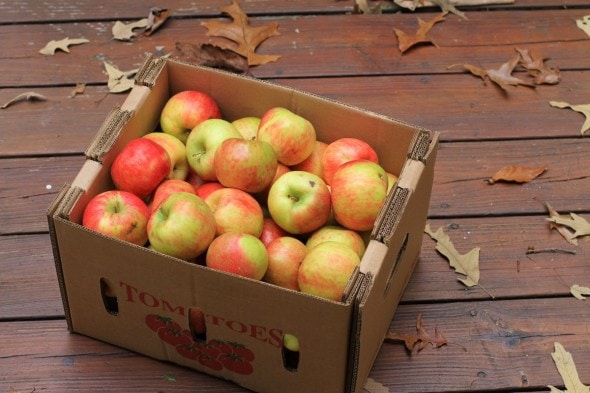 But I'm not making applesauce with these. We're just eating them!
________________
Speaking of bruised produce, I bought a marked-down cantaloupe and it was ridiculously good.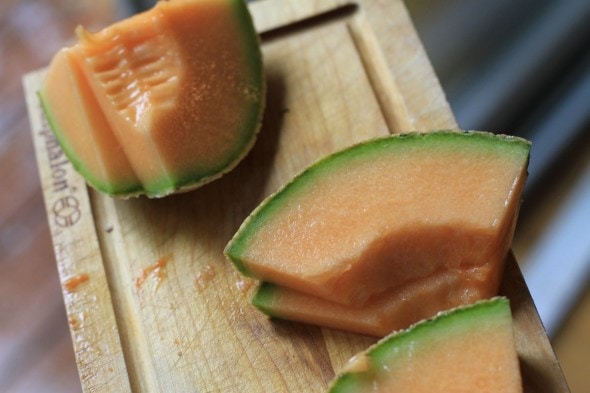 And then I bought a full-priced one and it was not so good. Not bad, but just kind of crunchy and not sweet.
So, I diced some of it up and hid it in a fruit salad and put some into a smoothie. I'm happy to report I wasted none of it. Yay!
________________
Oh, I almost forgot to tell you! I got an email this morning saying that the $15 ebook bundle sale has been extended through today (Among other things, it includes my ebook, the book that inspired me to try some new hair-dos and the one where I got the lemon sugar cookie recipe.)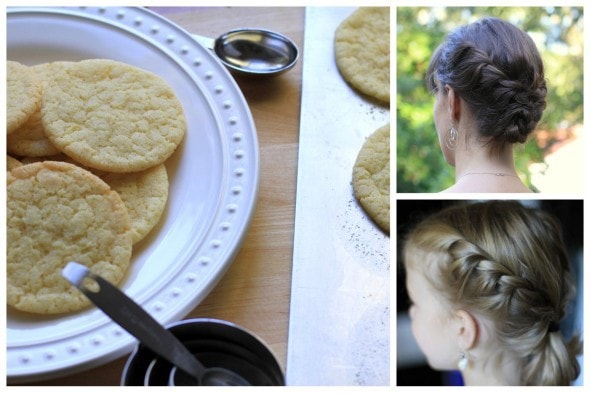 The sugar cookies are completely gone, by the way. Which is sad, because chewy cookies are one of my favorite things ever.
(I do have more lemons in the fridge, though. Hmmm.)
Anyway, you can click here to purchase the bundle in the next 24 hours.
And if you missed my post about everything that's included in the bundle, you can read that right here.
Have a marvy-fab Monday, peoples!
(P.S. I'm an author of one of the books in this bundle, so I get a portion of the sale of each bundle purchased through my link. But please only buy the bundle if you can afford it and you feel like the books in it will serve you well.)
(P.P.S. That P.S. right there is exactly why I am not in a sales career. I'd probably starve. =P)