Hello everyone!
I'm writing my list kinda late today; school has had me snowed under (my school + helping Zoe with her end-of-semester stuff).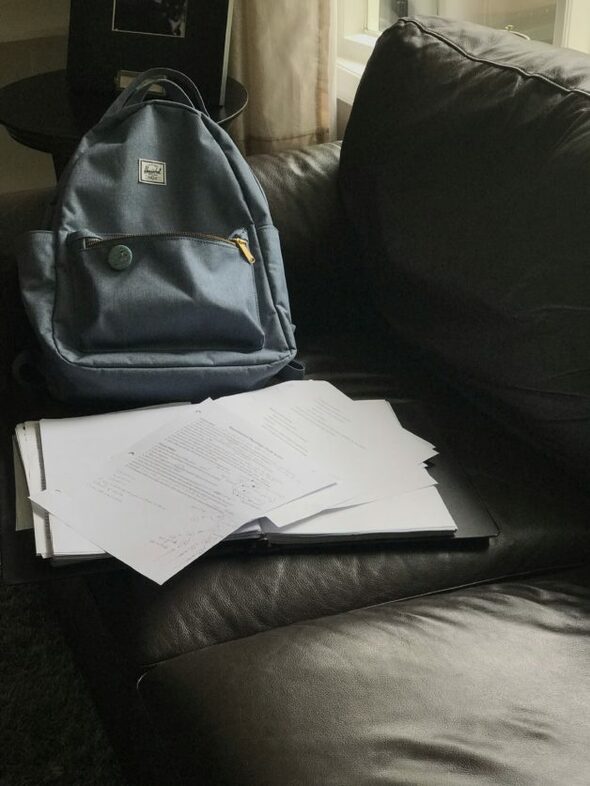 I took my last regular exam today, though, and I got my final assignment finished yesterday. So now all I have to do is study for the cumulative final exam, which is on Tuesday.
(studying for a cumulative final IS sort of a big job, but at least all the other stuff is out of the way!)
And once the final is done, then I can finally really work on getting settled in here and also on finishing up my furniture projects.
So. I'll write a thankful list and then go get busy studying. 😉
This week, I am thankful:
for places to walk near my rental
I've only managed to get out and walk one morning, but there are nice neighborhood roads and even some trails in the woods, so, yay!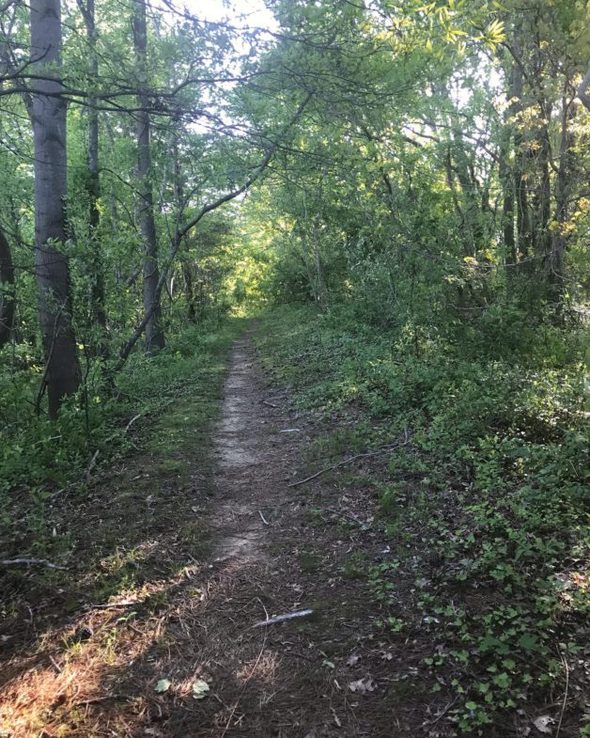 for friendly neighbors
A kid across the street came over to say hi, and some other neighbors came by last night with a pan of lasagna. So kind!
And this has reminded me that next time someone new moves in near me, I could bless them this way.
for family members who helped me move
I am so thankful! Moving is a lot of work, and having many hands to help makes it so much easier.
that my brother got my internet working
For some reason, I ran into a snag when I was setting it up (it appeared not-activated), but he got me all fixed up. Yay!
That is a much more pleasant solution than getting on the phone with Verizon. 😉
that I was able to take some furniture from my house
I am so happy to have some things like my couches…they make my rental house feel more familiar and homey.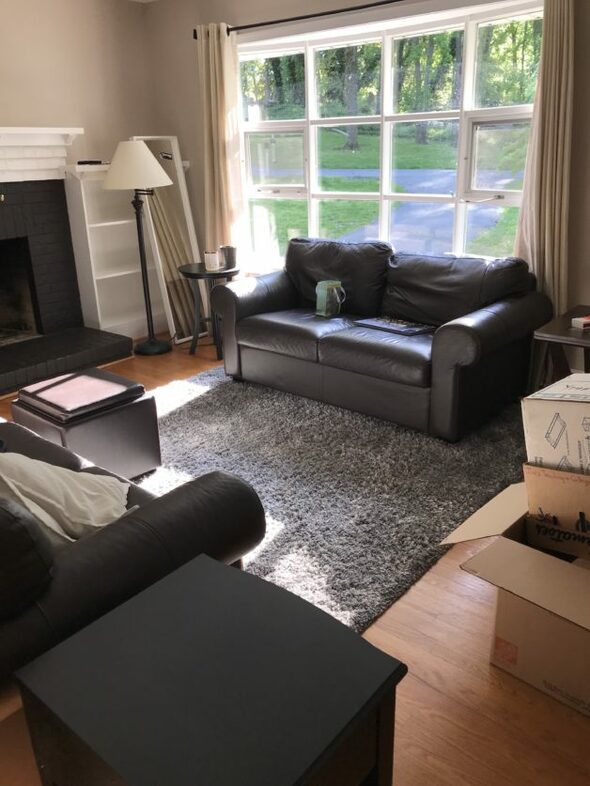 that I was able to rent a house, not an apartment
I am really happy to have some green outdoor space of my own. The other morning I ate my breakfast out in the sunshine, and listened to the breeze blowing my wind chimes and rustling the tree leaves, and I felt very thankful.
It's also really nice to not share walls with anyone else. And I have a driveway and parking pad, rather than a parking lot with limited spaces.
Plus, houses almost always have more windows than apartments do and WE KNOW how I feel about windows. 😉
for the birds nest in my carport
The previous renters left this lantern when they moved because it had a mama bird and her babies in it. So fun to see!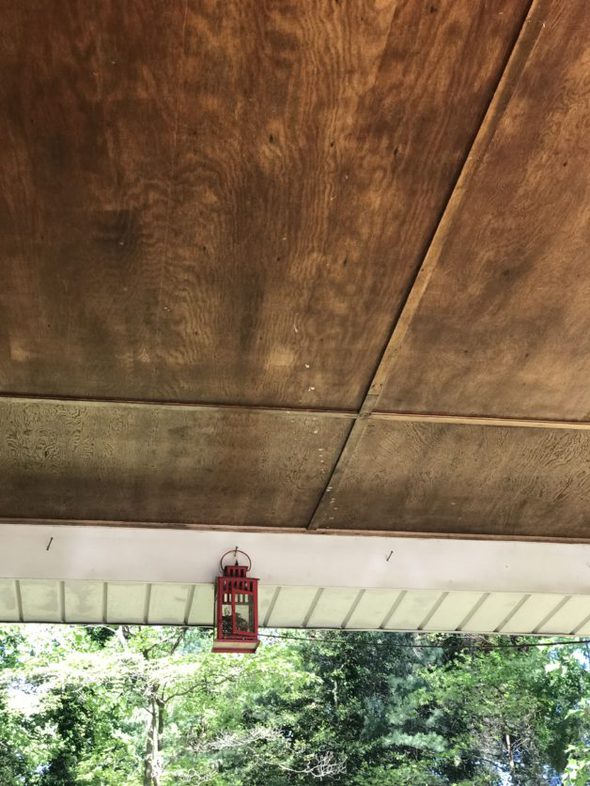 for a full-size washer and dryer
That's another reason to be grateful for a house; apartments sometimes have those small washer and dryers.
for my minivan
As you know, my hope is to buy my dream car (a Civic! with a sunroof!) after I finish nursing school.
But for right now, I am super grateful to have my minivan; it's been so helpful for moving stuff and picking up furniture.
that Lisey is going to be here for a few months
She'll be here with me for June, July, and part of August, and then she'll go back to school. It'll be lovely to have a summer Lisey-fix. 🙂
that we were able to get our cat
I'm pleased to report that she is adjusting nicely to the new house, and she and Zoe have been inseparable.
I love our cat, but I do not like to sleep with her at night…she is too annoying of a bedmate. 😉 So, it works out great for me that the cat likes to be in Zoe's bed.
What are you thankful for this week?