New here? Thankful Thursday is something we've been doing in these COVID times; an exercise to help us hunt the good that is in our lives and in the world, even in the midst of a pandemic.
Well, it seems I forgot to do one of these last week.
(Update: I looked back and I did a Stitch Fix post instead. Whoops.)
So.
Here are mine, and you can add yours in the comments!
Today I am thankful:
for my iced coffee
which I am drinking as I type this!
for friends who offer listening ears
I know listening ears do not technically solve anything, but they do make me feel better, and then I am more equipped to face life.
So, it's sort of an indirect help.
for air-conditioning
I know this is on my list every week, but it is true: I am thankful for this every single day of the summer. Thank you, Lord, that I have A/C in my house.
for so many readers' responses to my survey
I've been reading through all the hundreds of responses, one by one, and I'm feeling so thankful for all the helpful feedback.
I know it takes more effort to type short answers than it does to click on multiple-choice buttons, so I am especially appreciate of everyone answering!
for the ability to blog
One of the themes I'm seeing in the survey feedback is that a lot of you read my blog because it feels comforting, calm, and familiar, and that that feels especially good right now.
I kept tearing up yesterday as I read that because it makes me so happy that this small thing I do, this typing-words-on-a-screen thing, is doing something real and helpful in the world.
for Sonia and Zoe's friends
We haven't been out and about much at all, but there are three friends that we've been having over/meeting at my parents' pool, and I am so happy for my girls, because I am happy when they are happy!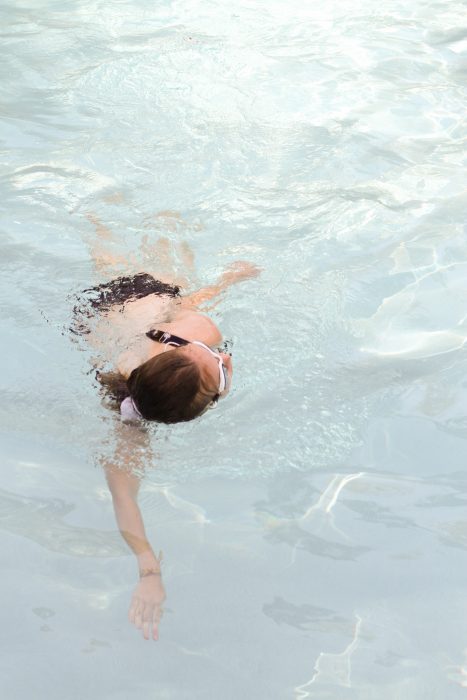 All the other COVID restrictions feel so much more manageable when there is a little bit of social interaction available.
that grocery shopping is not considered to be very risky
I was initially trying to go only every two weeks, but boy, I hated that.
So I was very happy to see that grocery shopping is considered to be quite low-risk.
Since it doesn't seem like I am likely to cause harm to myself or others by going to the grocery store, I am just crossing that off my list of things to stress over, and I am going as necessary.
And I am not freezing milk gallons anymore. Yay!
(Of course, I am wearing my mask whenever I am in a store.)
that my PT appointments have helped my neck
I had lots of painful massages and several dry needling sessions, but it's been worth it because my shoulder misalignment is better now and my range of motion has improved as well.
I've got exercises and stretches as well, and hopefully if I keep up with those, I'll be able to maintain my progress.
What are you thankful for? Join me and make a list in the comments!