I don't think I've ever done a stream of consciousness post before, but there's a first time for everything, right? Although this might be more like a miscellany post than a stream of consciousness post. Miscellany posts are usually on topic, though, and this one will be more rambling.
We could call it a stream of miscellany. 😉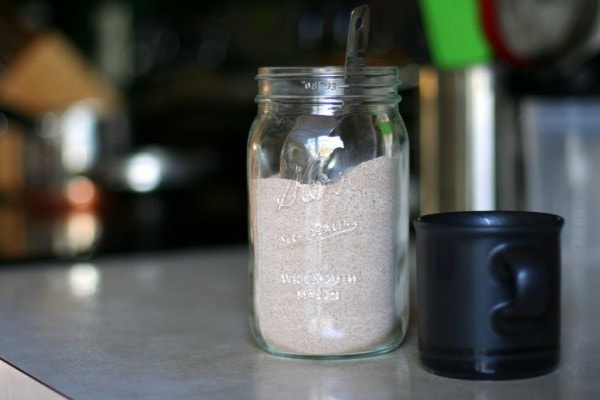 First, a lot of you asked for the hot chocolate mix recipe that I use, so I'm sharing it today. It's not a fancy version, and if you like the deluxe Land O Lakes hot chocolate mixes, this might not be rich enough for you (add a splash of cream to your mug if you want more decadence). My kids like it, though, and it IS cheaper than buying a mix.
Plus, if you use this instead of the packets, you'll certainly be reducing your trash output.
Not to mention that you can top homemade hot chocolate with soft, squishy marshmallows instead of those hard ones that come in the mixes.
Marshmallows should be squishy. The end.
Hot Chocolate Mix (I got this from my mom, and I have no idea where she procured the recipe!)
10 2/3 cups powdered milk
1 pound Quik chocolate milk mix
3 oz. coffee creamer
2 cups sugar
Mix all the ingredients together. If you want to give this as a gift, I highly recommend running the mix through your food processor. Otherwise the powdered milk gives it sort of an unappetizing look.
Combine 1/3 cup of mix with 6-8 ounces hot water. Add a splash of cream or half and half if you wish, and top with (squishy) marshmallows.
If you want to try a more gourmet mix, check out this one from Annie's Eats. One of these days, I'm going to give it a try myself because it looks super delicious!
On to more random stuff.
____________________________
I've been looking through old photos and thinking about how amazing it is that a body can go from this: (15 weeks pregnant with Zoe)
to this and this: (2.5 months before Zoe was born, and 10 days before Zoe was born)
please do notice the 2 year old adorableness that is Sonia in the mirror!
and then go back to anything even remotely resembling its previous self. Women's bodies are amazing.
There are about 50 pounds between the first and last pictures there (in the first picture I was just coming out of the worst weeks of my pregnancy and was below my pre-pregnancy weight). I think the difference is all over, but especially in my face.
Looking at those first pictures reminds me of how incredibly, horribly awful I felt prior to that time and makes me so happy to be done with that stage of my life…happy to not have to be sick for weeks and months on end, happy to not have to be on anti-nausea drugs for months on end, and happy to feel well enough to serve my family.
Being able to eat is a blessing you don't quite appreciate fully until it's taken away for a time.
I am so, so grateful that I was born in 1978 and not in 1878. Had I lived back then before the advent of anti-nausea drugs and IVs, I am quite sure that pregnancy would have killed me. Anti-nausea drugs weren't exactly a magic pill for me, but they mostly kept me out of the hospital and able to keep some food in my system. Back in 1878, eithout those drugs and without IV options, I would not have been able to eat or drink enough to sustain me, and I would have died, just like Charlotte Bronte, who wrote my very favorite novel of all time, Jane Eyre.
_________________________
Speaking of favorite novels, it was so fun to hear yesterday that some of you have read Louise May Alcott's lesser-known books. And having talked about her Old-Fashioned Girl book, I now feel quite inclined to reserve it at my library. I'm pretty sure I need to read it for a 5th or 6th time, you know?
_________________________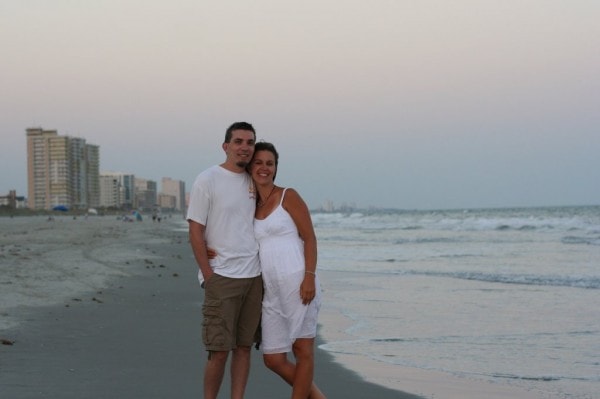 Sharing that Mr. FG and I had a bump in our relationship (which we patched up and worked through) has me pondering the tightrope we have to walk as we share about our relationships.
On the one hand, presenting an "everything is roses and sunshine" picture isn't real or helpful. Mr. FG isn't perfect and neither am I. We have a good marriage, I think, but it's not without its difficulties and it definitely requires work. So, sharing only the good times isn't very representative of life.
On the other hand, I don't want to fall into the trap so many women do by going the exact opposite direction. A fair number of wives I've met seem to delight in dragging their husband through the mud, sharing all his faults and inadequacies with abandon (I'm sure men do this too, but mostly I'm privvy to the female version of this).
This is not my particular temptation, because I feel this would simply show people that my husband-choosing abilities were lacking! But I definitely experience the temptation to present only the good sides of my life.
So, that's why I bothered mentioning that we had a bump in our relationship. I'm fighting against my particular temptation. 😉
___________________________
I'll close this out with two old photos I came across the other day from April 2005…it's my little 4-year-old Lisey, and my thumb-sucking 1-year-old Sonia. I LOVE this picture of Lisey…she just looks so sweet and cute!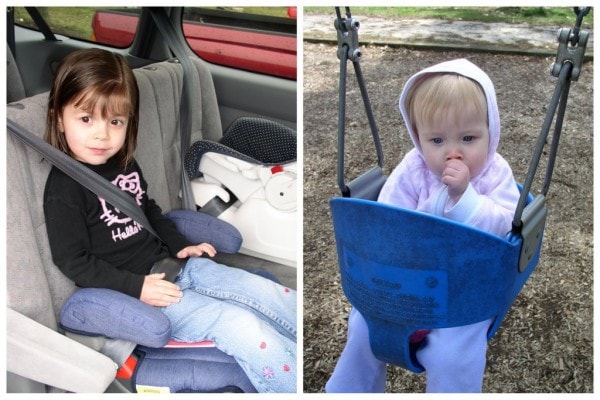 And so as not to leave Joshua out, here's one of all 3 kids from 2005. Sonia used to like to do a quasi-headstand like this, and Joshua and Lisey thought it was so funny, they joined in.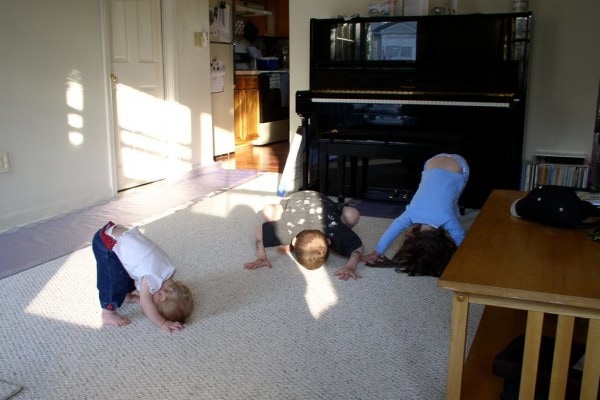 See you tomorrow for Food Waste Friday, plus a post about an eco-friendly Christmas tree I was sent.
Today's 365 post: Washable Watercolors