It's currently 11 am (ok, scratch that, it's now after 12pm), and none of my in-draft posts are ready to go.
So, stream of consciousness is what you get today, written from my couch, where the cat is sitting next to me.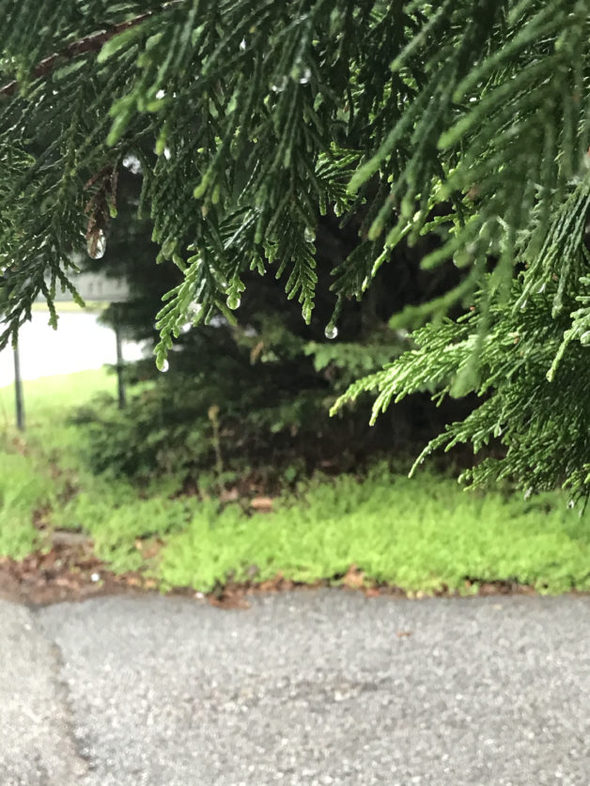 something in my drafts
One of the things in my drafts is a post about period underwear, in which I am comparing Thinx and Knix.
(spoiler alert: we like Knix better.)
I just noticed both those companies have an "x" in their names. Interesting.
I've had that post in my drafts for a while, mainly because I have been stuck on photos for the post. I think I am going to just intersperse photos of flowers because while I am pretty open online, I draw the line at posting photos of my underwear.
And I can't really see posting pictures of me wearing the underwear either.
So. A period underwear post, illustrated with flower photos, is coming your way soon.
I got a Stitch Fix, and I kept everything
Three things for me, one thing for Sonia, and one thing that I will try to sell.
Stitch Fix offers a significant discount if you keep all five items, which meant it made no sense to send back the fifth item, a pair of jeans.
Here's hoping I can offload them online! I plan to list them on some Stitch Fix facebook groups.
My Stitch Fixes to use up my credits are working out very nicely for Sonia of late; she's kept quite a number of things that were not my style.
(A Venn diagram of Sonia's style and mine is basically two separate circles, so this makes sense.)
I'm not a natural seller
You know how my food waste course is a part of the bundle sale this week? I'm not naturally a hard-driving internet salesperson, which makes sense, given that I am innately frugal, and I try to help people save money.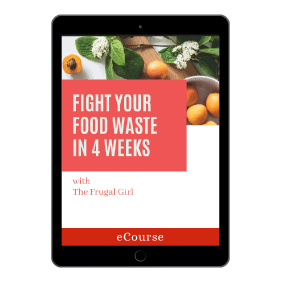 Here's what I will say, though: I think you should buy this bundle even if it's just for my food waste course.
Here's why:
one
Wasting food is like throwing dollar bills into your trash can. And since you read this blog, I know you don't want to throw money away.
two
I've been walking the food waste fighting walk for over a decade now, so I have ton of real-life experience to share.
And I'm not naturally good at fighting food waste, so I'm coming at this as a person in the trenches right alongside you. I'm gonna encourage you, not judge you.
three
I can help you stop throwing money away! My food waste course alone will pay for itself in just a week or two, and there are all the courses, ebooks, and bonuses included in the bundle too.
The course is $24.97, which is less than what I charge for my food waste course alone.
If you want my food waste course, this is the time to get it because I do not plan to sell it at this price myself.
The bundle is available only through Friday, April 16th, so if you want one, you need to grab it by then.
The average American household throws a good $1000+ worth of food away every year, so a $24.97 purchase to help you stop wasting food? It makes good financial sense.
at least it was sunny earlier
It's cloudy now, but this morning, the sky was lovely and sunny.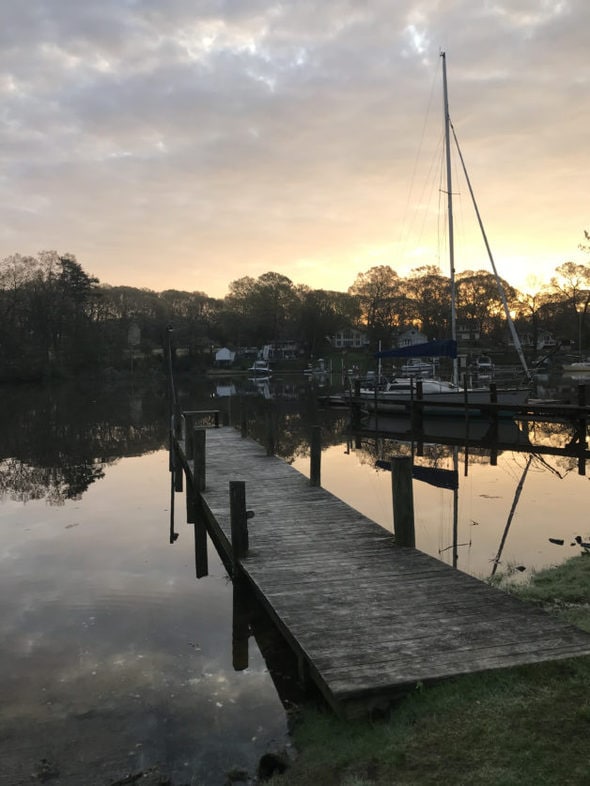 That photo above is lovely, and also here is a better look at the oily mess that our river sometimes is; see all the oily bits toward the bottom of the photo?
Nothing is perfect.
I'm swimming in Punnett squares
We are at the genetics part of biology now, which means I'm busy filling out Punnett squares. I much prefer this to the Krebs cycle, though.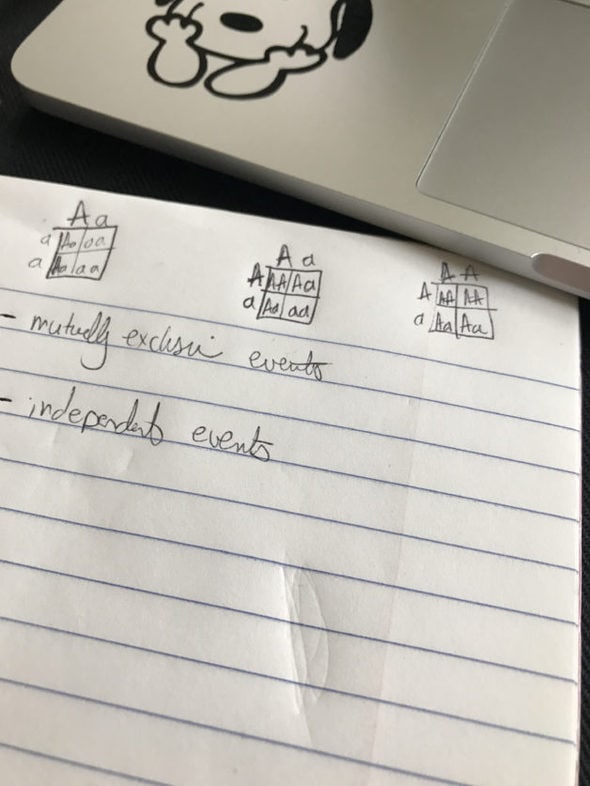 Only four more weeks of class left after this week and then poof! I will have so much more free time.
And hopefully I can get some of those blog posts out of my drafts folder then.
Thanks for reading!
P.S. Just a reminder that there is a 30-day money back guarantee on the gardening/sustainability bundle, so it is seriously risk-free.
Buy it, give it a test drive, and if you don't think you got your money's worth, just ask for a refund.