If you read my menu plans often, you know I don't put tons of effort into my fruit and vegetable side dishes. I like sides that need no cooking(we eat a lot of vegetable salads and raw fruit), and this one is no exception. I'm indebted to my friend Laura for this idea(the same Laura who finally prodded me into going to Aldi!). She brought this salad over a few weeks ago when she and her family came for dinner, and all of my family loved it!
If you are fortunate enough to have an Aldi in your area, you can pick up all the ingredients for this salad for very little moola(the large bag of spinach picture below is only $1.39!).
Spinach Salad
You'll need:
bagged spinach
sliced almonds(I think toasted pecans would be delicious too.)
dried cranberries
chopped apple
dressing of your choice
To reduce the possibility of salad waste, I get out our salad bowls and make individual salads for everyone, based on the amount I think they'll eat. This way, we don't end up with a big bowl of salad in our fridge, and the unused ingredients can be put away for the next salad.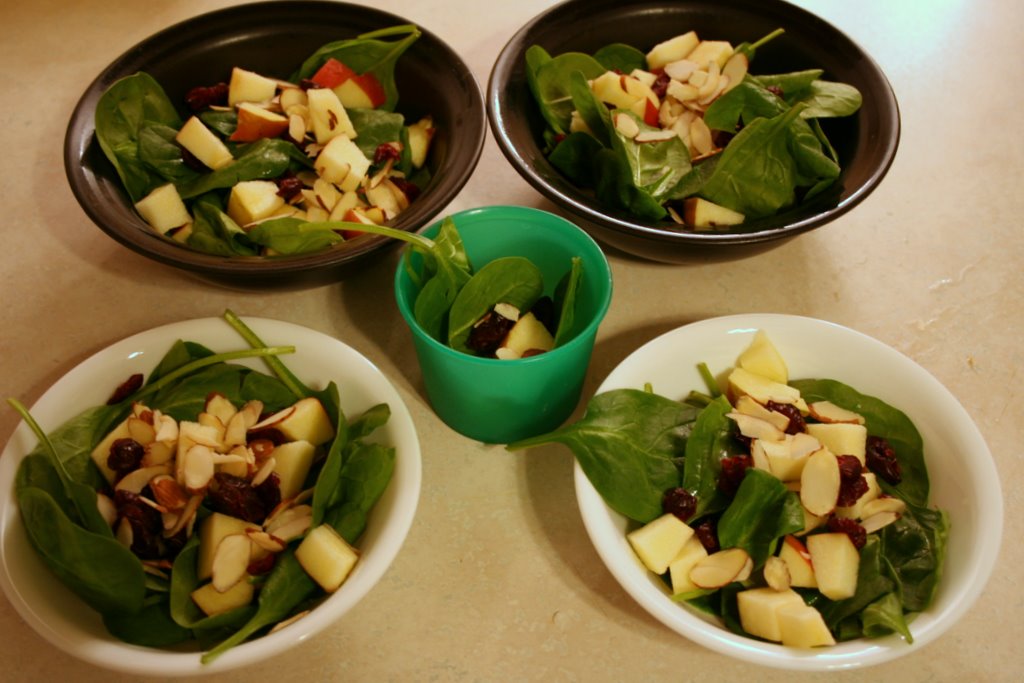 If you're going to do it my way, just put spinach in each of the bowls and top it with the almonds, cranberries, and chopped apple. Then just pass the dressing at the table.
Or, if you're making one big salad, just put the spinach into a large salad bowl, toss it with the cranberries, nuts, and chopped apple and add the dressing of your choice.
Enjoy your cheap and easy salad!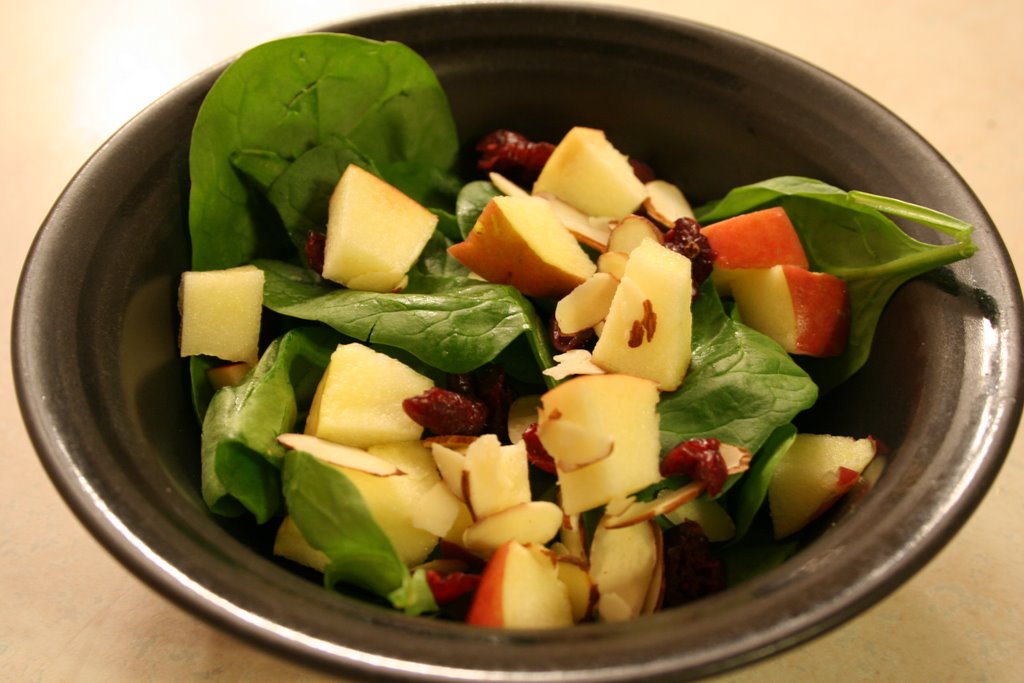 If you want to dress it up a little more, try using homemade spiced nuts as a topping. Totally delicious.