Amazon links are affiliate links. I am not otherwise affiliated with any curriculum publishers.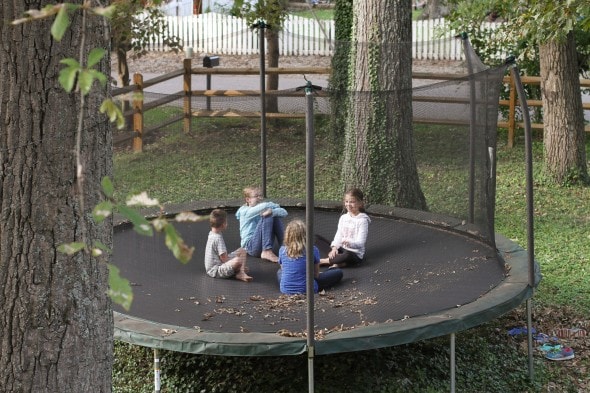 Hello Kristen,
I have two questions,
Do you mind sharing what you are doing for Sonia and Zoe for homeschooling? I have a 12 and 9 year old so I thought I would ask you :). It doesn't have to be in detail unless you have the time to do so.
I was wondering if you have a budget for homeschooling and other things that don't fall under grocery category (clothes/gifts/vacation etc). If yes, do you mind sharing that as well?
Farhana
Sure! I'm using most of the same kind of stuff we used last year (if ain't broke, don't fix it.) 😉
Math
We're still using Saxon math for S&Z. Sonia is in Math 87 and Zoe is in Math 7/6.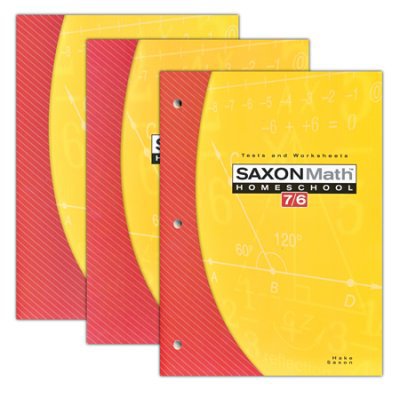 (Lisey's in geometry this year and we are giving Life of Fred a try. It is SUPER different from Saxon, but I hated Saxon's geometry book, and this change of pace seems to be pretty good for Lisey so far.)
History
We're still using Story of the World and we're in the middle ages at the moment.
I adore Story of the World and cannot recommend it highly enough. It's so engaging and interesting, and the book suggestions in the activity book really help me to put together a good hold list at the library.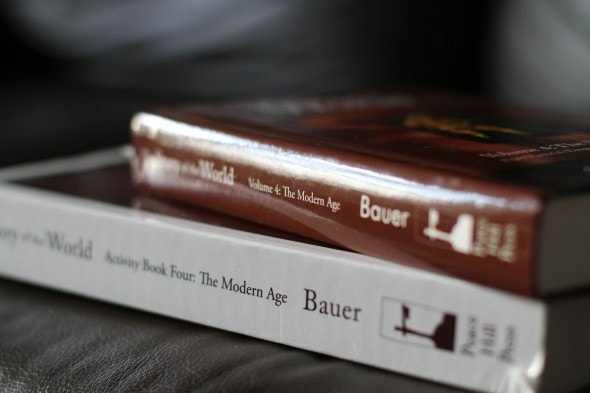 I buy two sets of the student pages here so that I don't have to bother photocopying pages from the activity book for Sonia and Zoe.
Science
We're doing Zoology 2 this year, which happens to be about marine creatures. I'm sure I don't have to tell you that my fish-fan Zoe is really enjoying this!
(Although honestly, Sonia is too. Both of them prefer it to the human anatomy and physiology that we did last year.)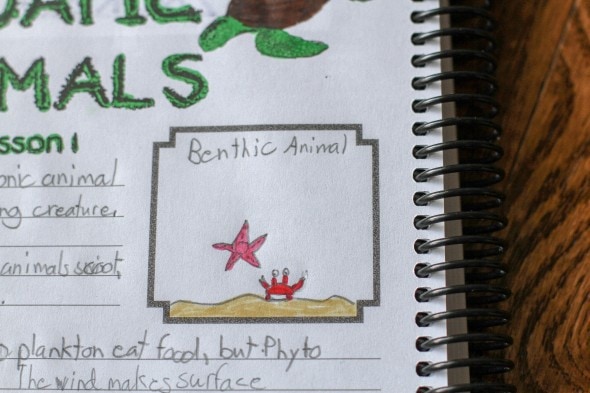 You can make your own notebooking journals, but I know myself well enough to be sure we'd fall behind if we tried that. So I just buy these companion journals and Sonia and Zoe color, draw, and write in them.
Handwriting
Sonia isn't doing a formal handwriting curriculum anymore, but Zoe's in the last book from Handwriting Without Tears, Can-Do Cursive.
Grammar
As usual, we're working through the Easy Grammar books. They're inexpensive, not overwhelming, and provide a handy daily review.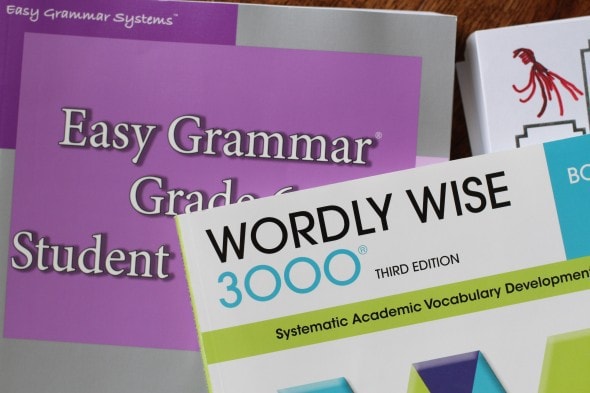 (Zoe is in book 6; Sonia is in book 7.)
Vocabulary
Wordly Wise is our standby. Like Easy Grammar, it's inexpensive, doesn't take ages each day, and provides consistent daily practice.
(Zoe is in 6, Sonia is in 7.)
Language
My mom does Spanish with Sonia and Zoe, and they use the Glencoe middle school Spanish books.
Composition
My mom also does composition with Sonia and Zoe. They're both using Wordsmith…Zoe is in Wordsmith Apprentice and Sonia is in Wordsmith.
Health
Our umbrella group requires us to do a health course, so we use the consumable Lifepacs from Alpha Omega to meet that requirement.
Extra-curriculars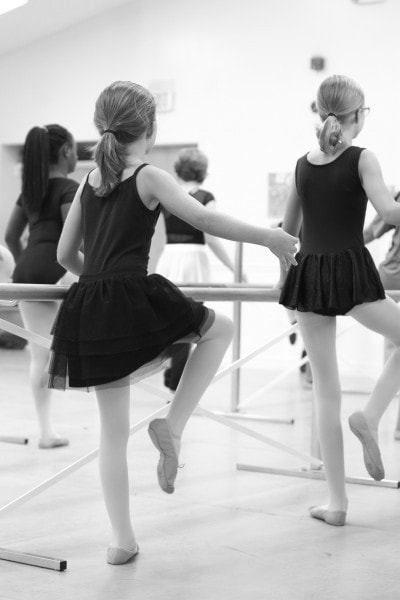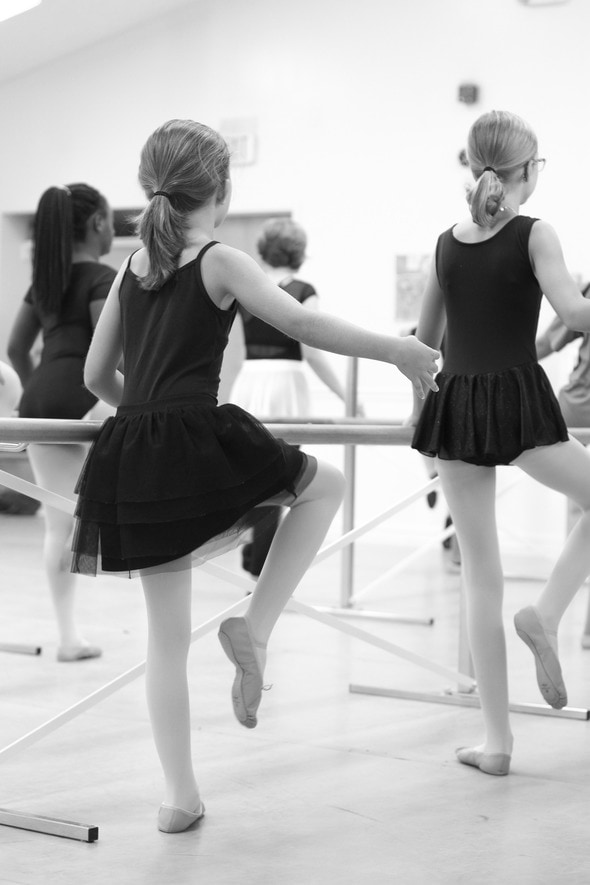 Sonia and Zoe have a dance class once a week, a martial arts class once a week, and we're trying a homeschool yoga class session. They're also both learning to play the piano.
___________
For the second part of your question: yup, we do save for some budget items that crop up inconsistently. We have dedicated savings accounts at Capital One 360 for things like clothing, vacations, car repairs, car insurance, and so on. Money is automatically sent there each month, and when we need to spend from one of those categories, I just transfer the money to our checking account.
___________
I tried to do pretty thorough linking of the curriculum for you guys, but you have any questions, let me know!
Save
Save
Save
Save