A guide for the uninitiated.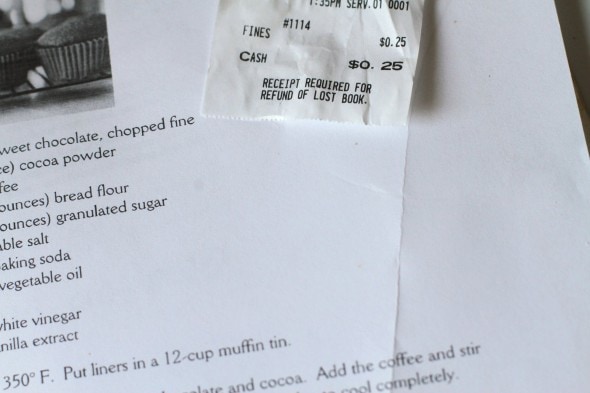 1. Never sign up for email notifications.
Those automated emails that tell you books will be due soon? You don't need those. Just rely on your memory. Or you could put the due date on a calendar that you never look at.
Alternatively, you could just not ever check the email account you signed up with.
2. Instead of renewing right away, put it off.
If you DO happen to read one of those "Your books are due soon!" emails, don't hop on the library website and renew right away. You should probably finish reading your email, throw in a load of laundry, or start on dinner. This will ensure that you totally forget to do the renewal, and eventually the reminder email will get buried in your inbox.
3. Don't have a central location for library books.
The more places your library books live, the better. Kids' bedrooms, the car, under the sofa, in the closets….all of these are great places to lose books. And lost books go back late!
4. Never check your library account before you take your books back.
If you did that, you'd know what's coming due soon and you could make sure to find those books. How will you rack up late fees then?
5. Don't search the house for books before you leave.
Better to just gather the books in easy sight and return those to the library. Some of the books on your living room floor are bound to be the ones that need to go back, right?
Hunting for books takes way too much time.
6. Check out at least 47 books per family member.
More books = more to lose track of = more late fees.
bonus tip: Do a bunch of driving to avoid a $0.25 fine.
If you're into wasting money, then by all means, hop in the car and drive 10 miles to the library to return the book that's due tomorrow. It's not like gas and wear and tear on your car will cost you more than $0.25, so why wait until you'll be in the vicinity of the library for other errands? Make a special trip.
__________________
Got any creative tips for accruing library fines? Do share!
Save