Last year, no one got them all right, so I had to sift through the guesses and find the closest one.
But this year, Rhonda got them 100% right. Rhonda, check your email!
Here are the correct answers for all of you. 🙂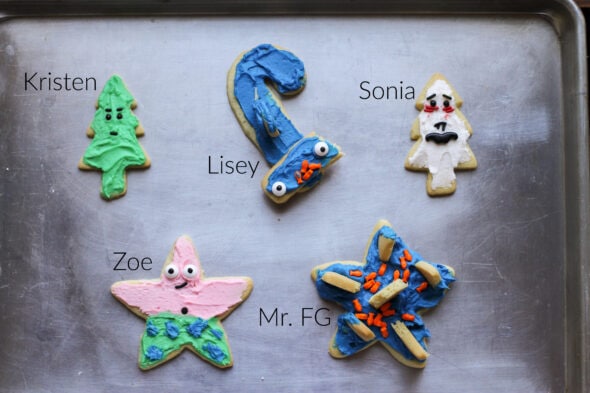 Our cookies are always a little quirky, and I love them.
There's nothing quite like having cookies that make you laugh every time you look at them.
So. If you haven't made cookies yet, go get some eyeballs and sprinkles, and add faces to at least a few of them.
I don't think you'll regret it.
Thank you all for playing along! We love making cookies for you to guess each year.