The S's are all lining up nicely there. 😉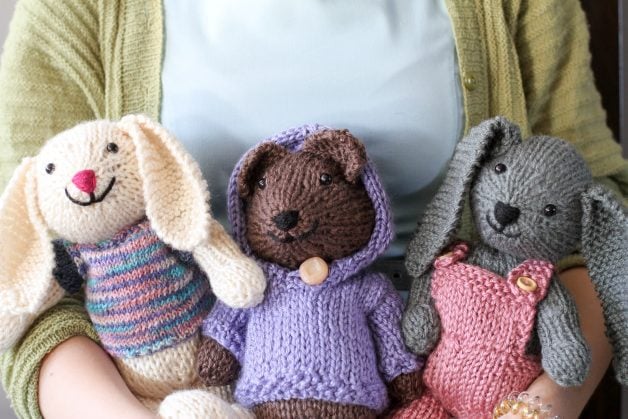 Sonia has some knitted friends that she would like to sell, so I thought Small Business Saturday would be a perfect time to share them with you guys.
Pricing
These stuffed animals are listed for $70 or more on Etsy, but Sonia is selling them for less.
She mostly makes them because she has fun doing so, but she doesn't want to exactly give them away, since she spends a lot of time making them (and they require materials too!)
Shipping is included in the price.
How to pay
Just pay me via Paypal, and I will send the money to Sonia.
(She's not old enough to have her own Paypal.)
First come, first served
Sonia only has what we've listed here, so if you see something you want, leave a comment letting me know, and it's yours!
The animals are all just a bit over 12″. Here they are on Sonia's lap for reference.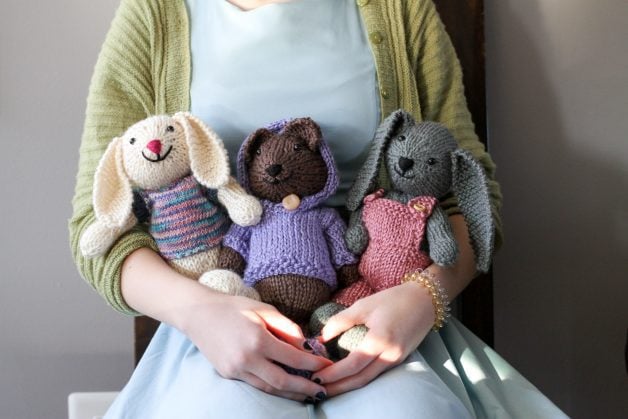 1. 12″ Bear with purple hoodie and boots ($50)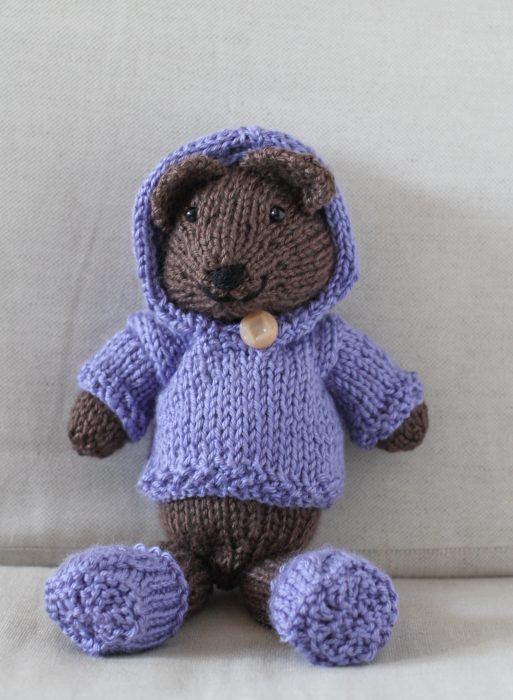 2. 12″ Gray bunny with pink overalls ($50)

(sold)
The overalls unbutton and are easy to take off and put on.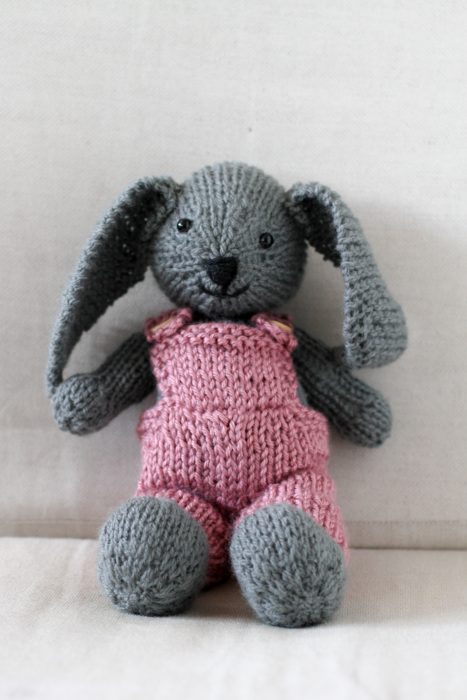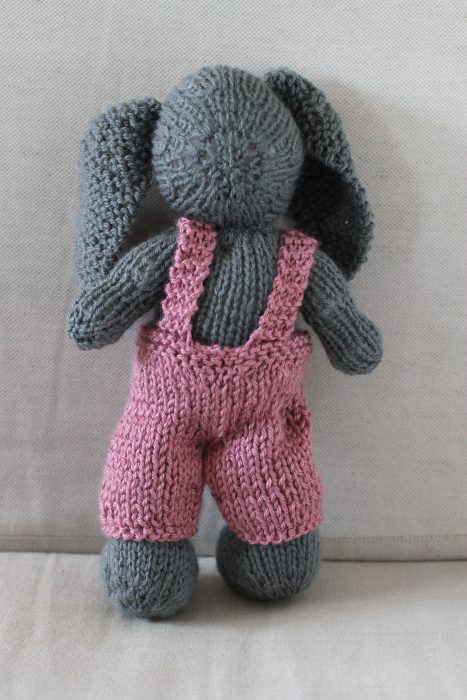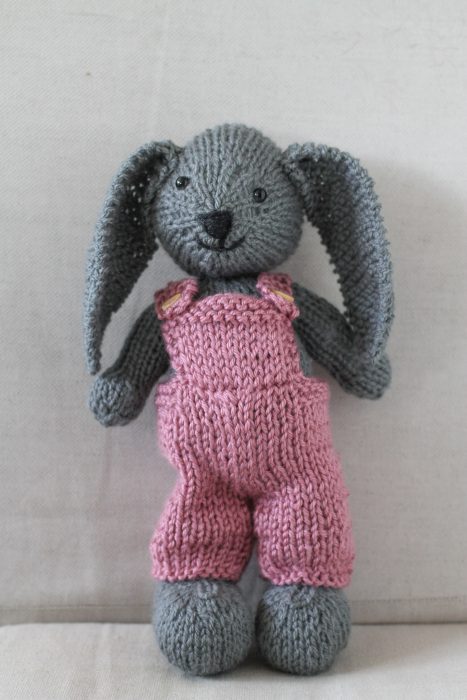 3. 12″ White bunny with sweater ($50)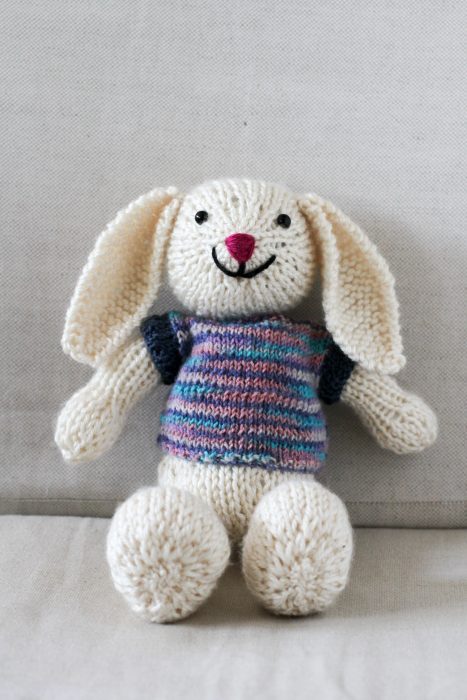 4. Knitted cell ($25)

(sold)
Sonia designed this herself for a science assignment, so it is truly one of a kind!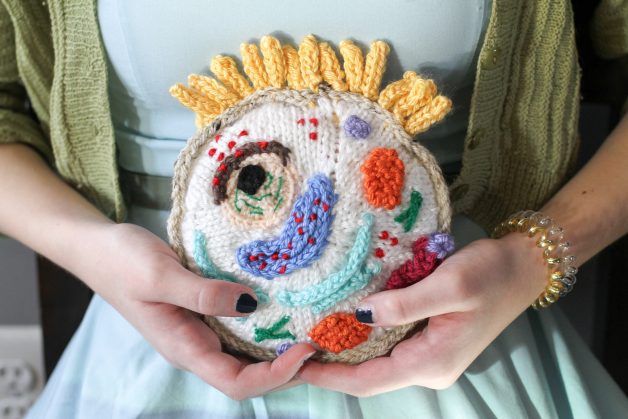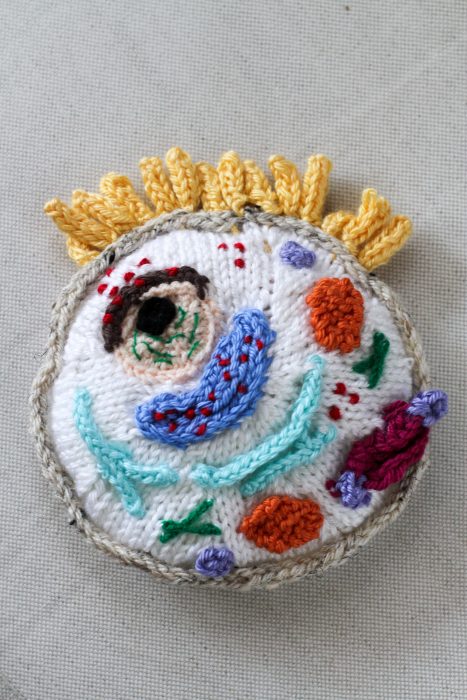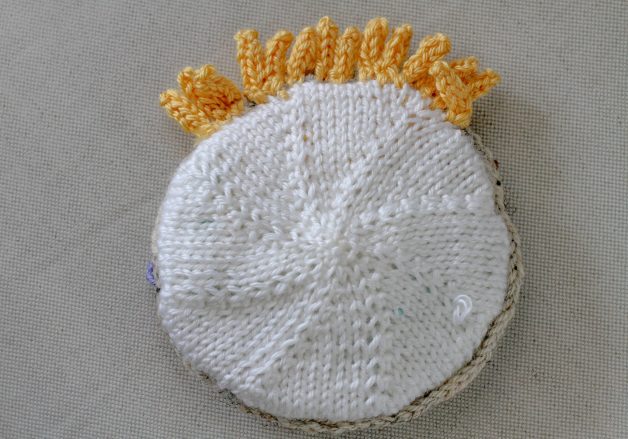 5. Various bunny/bear clothes ($15 each)
These all fit the bunnies and the bear equally well.
And that's it! If you have questions, let me know in the comments!