On Tuesdays and Thursdays, I post a photo (or three) and just a few words.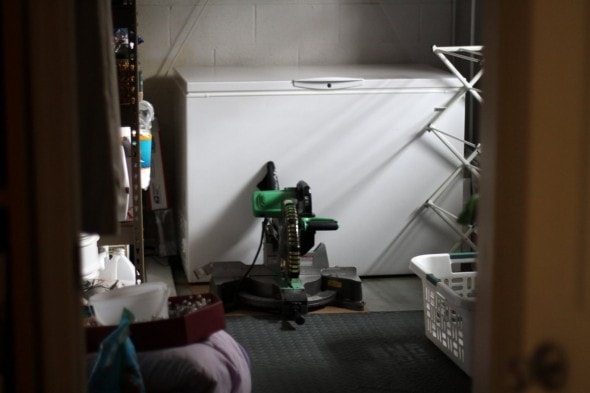 I've decided to look at it a little differently…it's not so much an unheated laundry room as it is a Cold Storage Room for Root Vegetables and Squash.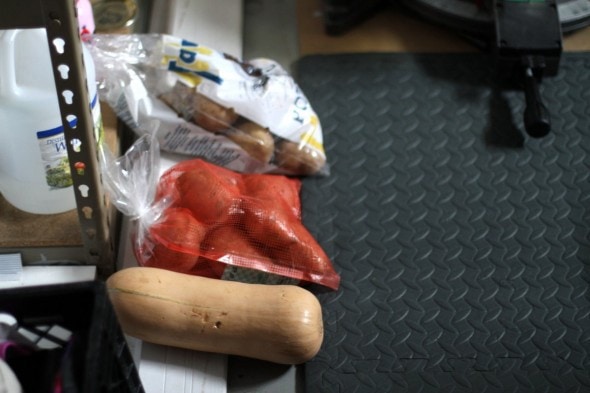 And also for onions. But not next to the potatoes, because that's bad news.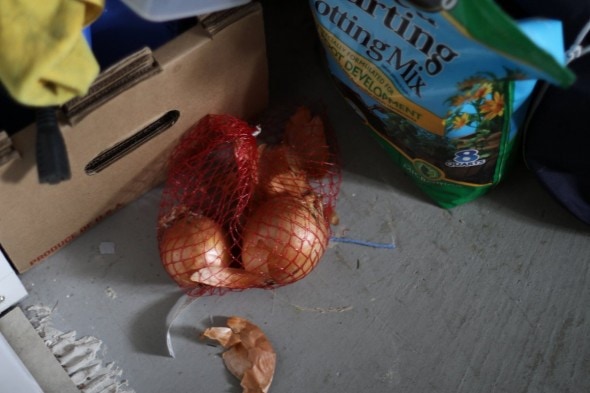 It is actually pretty nice to have a good place to put those foods because my kitchen has no pantry, and it's not really a cool, dark place anyway (and coolness + darkness is what these sorts of foods like best.)
______________
Joshua's 365 post: Stop.
Also, you can still enter my Kindle Fire giveaway! And don't forget to sign up for the Tyndale Rewards program to get yourself free books. 🙂
(I'm really sorry that the links for Tyndale Rewards weren't working properly…they should all be fixed now!)