Today, I'm going to start out by telling you all the lovely things about my neighborhood.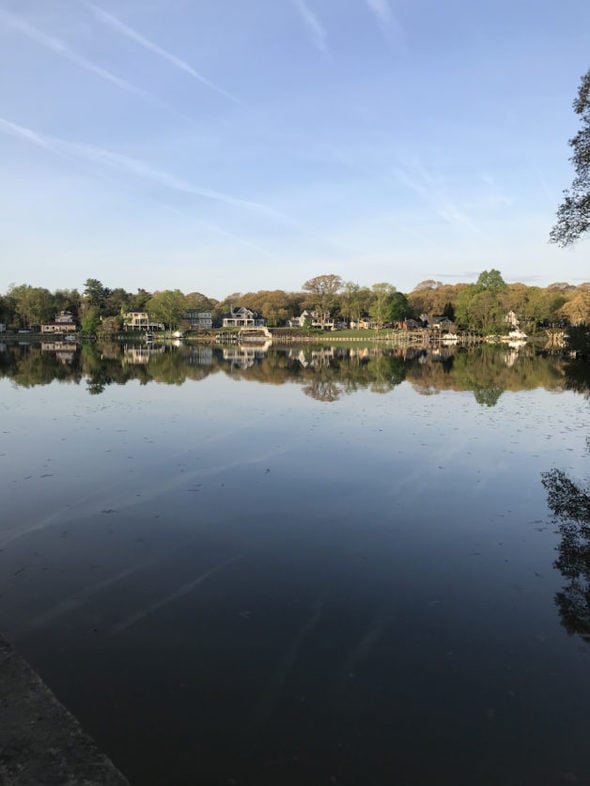 The neighborhood I live in borders a river. This land was originally home to summer cottages, and now it's an eclectic mix of smaller houses with lots of newer, beautiful homes on the waterfront.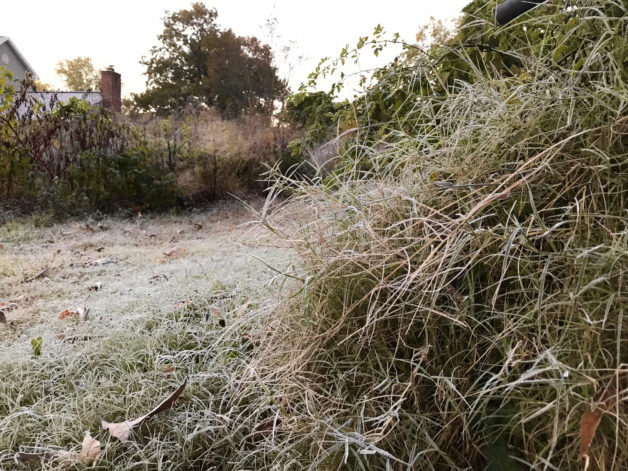 The streets are wide, with plenty of driving room even when people do on-street parking.
Oak trees tower over most of the neighborhood, with a few evergreens here and there.
Each section of the neighborhood has water access, restricted to the public, but available to neighborhood residents. So, the water-access areas are never crowded.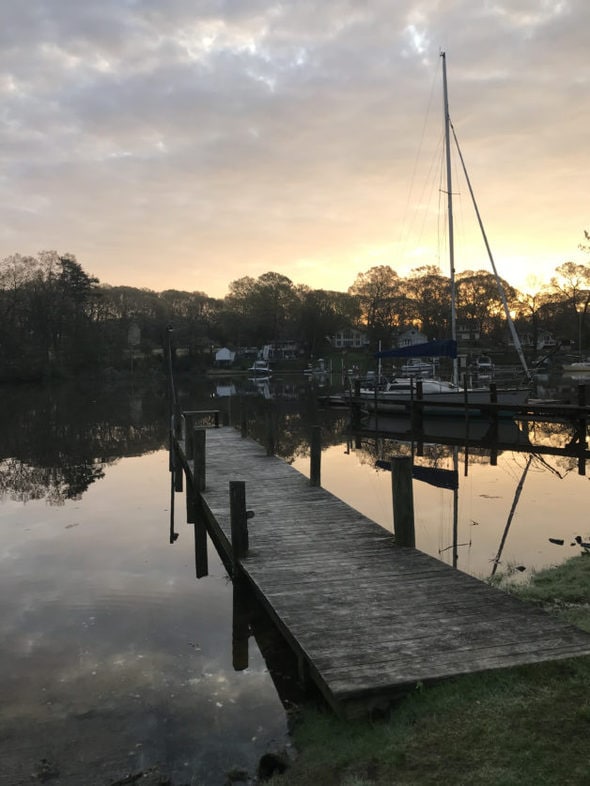 Our river access point has a community rack to hold our kayaks, and there's a boat ramp that makes it pretty easy to launch our kayaks. There are several grassy areas down there, and wooden picnic tables, plus a little wooden walkway down by the waterfront.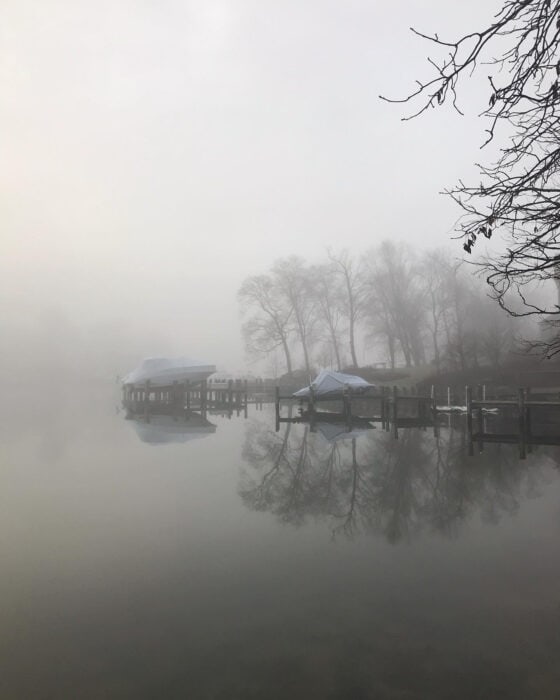 Our river access is near the headwaters; we can kayak almost up to where the river starts. And if we kayak the other way, we can paddle out to more open water.
One of the water-access areas here is a lovely little path through the woods, which ends at a small area right on the river's edge with a little bench where you can sit and take in the view.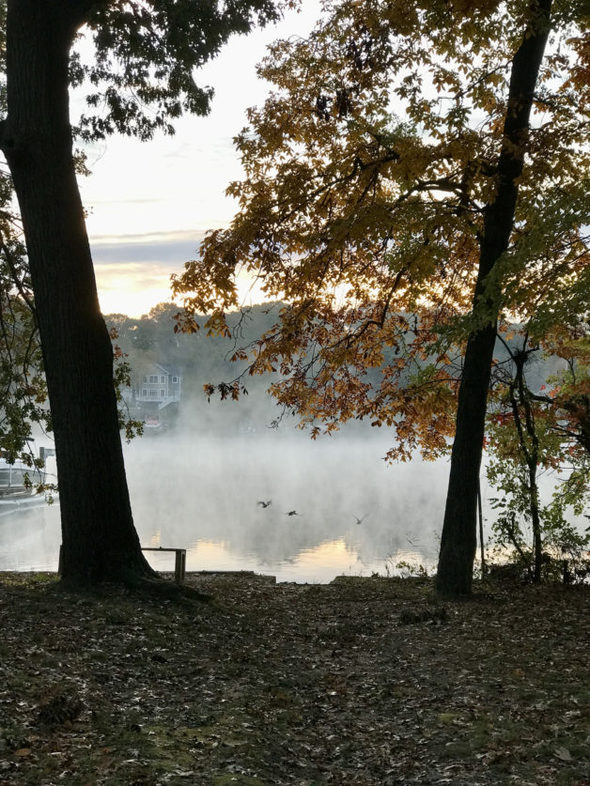 A few blocks down from my house is a field where two horses live. They're friendly, and if you bring carrots or apples, they're happy to come to the fence to get a snack.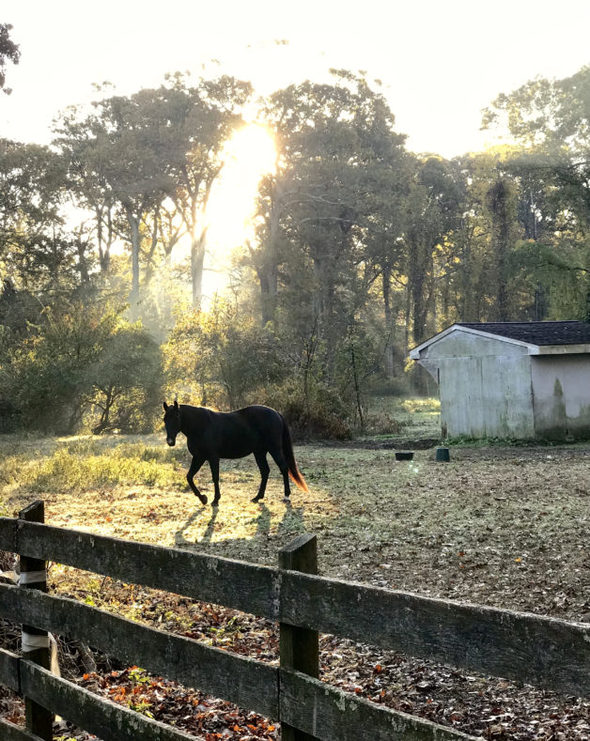 And the one will come see you even if you don't show him a carrot!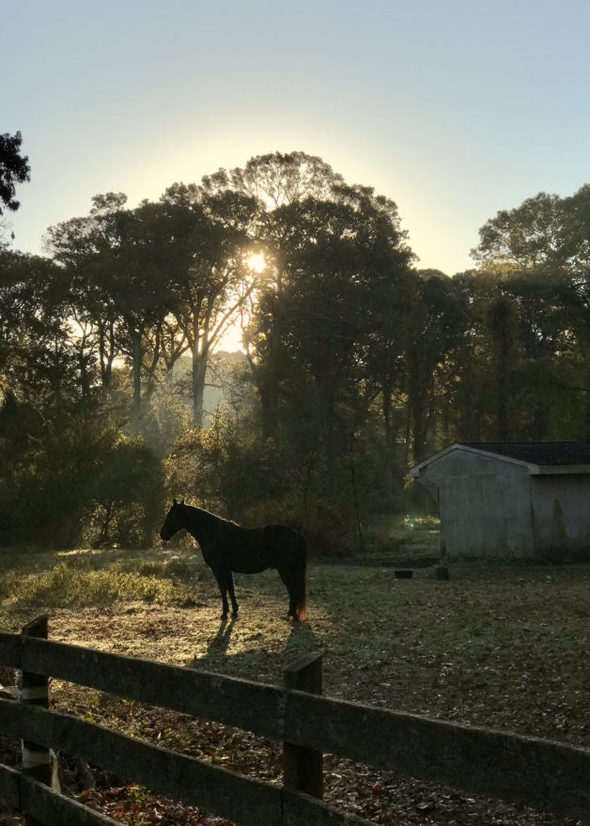 The people in this neighborhood are generally quiet and peaceful.
My neighborhood has virtually no community fees, and there's no micro-managing that goes on; you can basically do whatever you want with your house as long as it doesn't violate any county laws.
(Which is a far cry from our townhouse community, where we had to submit plans and wait for approval to plant a small shrub in our front border!)
We all have septic tanks, which means we don't have to pay for public sewer.
People love celebrating holidays here, and there are always fireworks on the 4th of July. If we hop into our kayaks, we can paddle out and watch them from the water.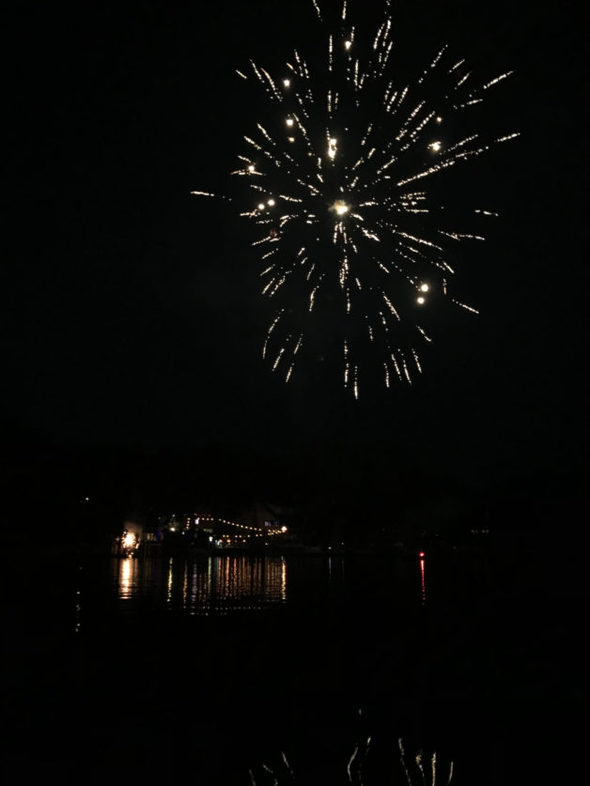 _________________
Let me give you another view.
Our neighborhood has no sidewalks; you have to walk on the street.
There are no curbs, which makes the street look kind of messy. Also, the road drainage is not quite up to par, so after a rainstorm, there's a veritable lake on the road in front of my house.
The houses are all mismatched, and some of them are really ugly.
Since there are no community rules, people sometimes let their houses fall into pretty bad states of repair. The chimney is literally pulling away from one house on my street. Every day when we walk by, I half expect to see it lying on the ground!
The house that goes with the horse field has had Tyvek on it for the whole 15 years we've lived here. They did a small amount of siding about six months ago, but there's been no progress since then.
Seventeen cars, in varying states of repair, dot the front yard of that house.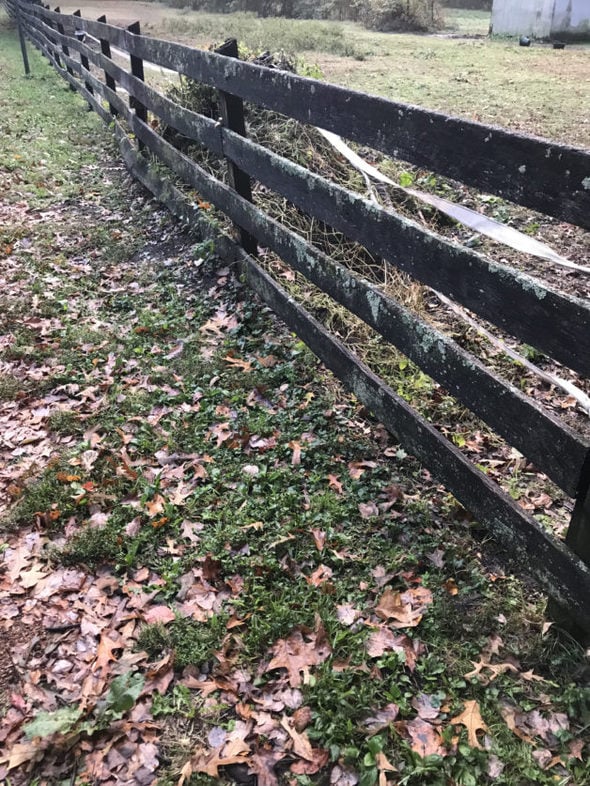 A tree fell onto their fence, so they just tied the fence up to the stump of a tree to hold the fence up. I imagine it will be that way for 15 years or so. 😉
One time, a renter down the street (possibly high at the time) walked out into the road in nothing but a bedsheet.
Sometimes, fireworks go on for multiple days around holidays (or sometimes even not on holidays) and this was super frustrating when I had little kids who were trying to sleep.
The oak trees drop copious amounts of yellow pollen, then brown oak flowers. In the fall, they dump acorns and leaves. Year-round, they drop small branches and twigs.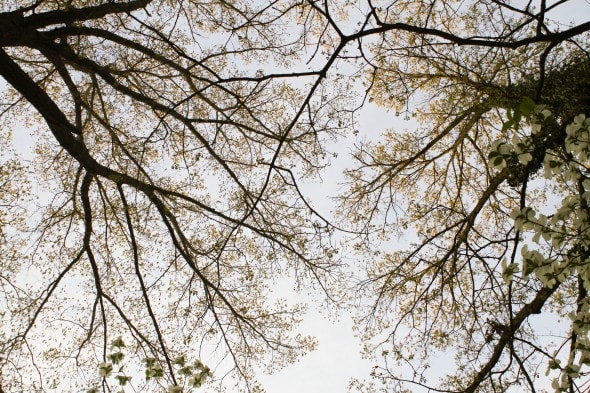 Sometimes, the oaks die and then you have to pay hundreds of dollars to have them removed.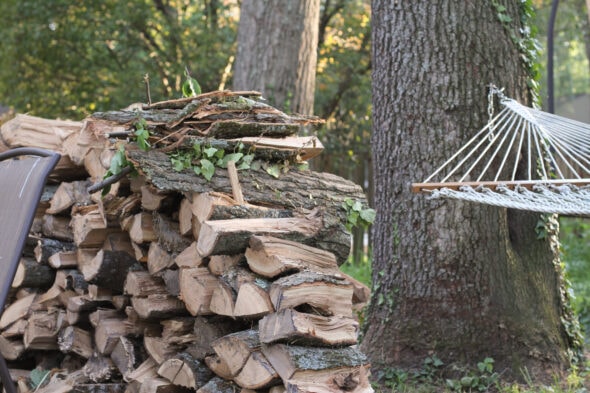 The summer mosquitos here are terrible.
Sometimes, the dock and walkways by the river are un-walkable because of the goose poop. And after the rain, the goose poop gets all waterlogged and soggy; even worse!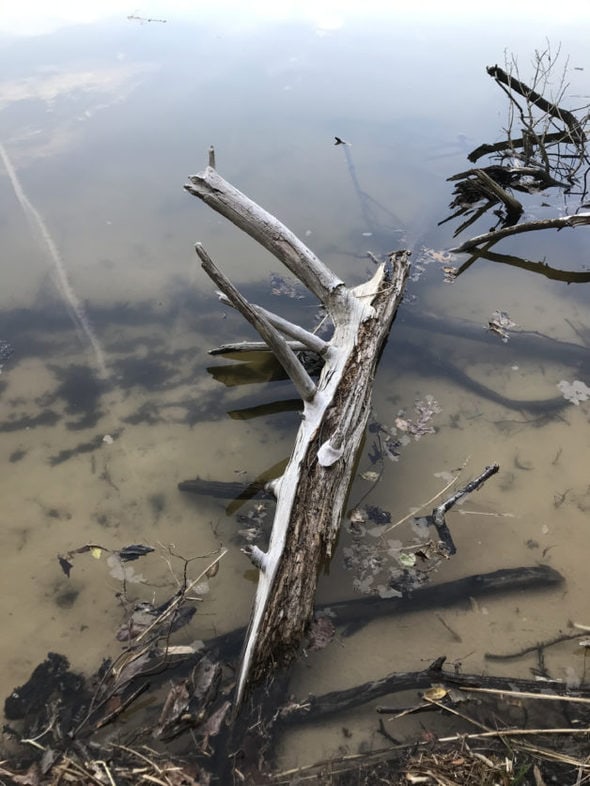 The grassy areas near the water get water-logged very easily; your shoes can sink right into the ground after a rainstorm.
Our water access is near the headwaters of the river, so sometimes the water is murky and stinky in the summer.
One of the water-access areas is a spot by the river with a cinder block, graffiti-ed retaining wall. The wooden bench is chained into the ground so that it won't get stolen, and sometimes there's trash around the bench.
Having septic tanks is lovely until it's not; if your septic system has a problem, it can quickly result in a $1000 repair bill. And if you have to replace the system? The cost is enormous.
_______________
So. Is this neighborhood wonderful? or terrible?
If you only read the first part of this post, you might be dying to come live in my neighborhood.
And if you only read the second part, you might be like, "Note to self: never buy a house in Kristen's neighborhood!"
But both parts of this post are equally true.
The good and bad are both here
There IS a beautiful field with lovely horses in it. And there is also a half-finished house right next to that.
There IS a beautiful view at the end of that wooded path. And there is also a graffiti-covered cinder block wall there.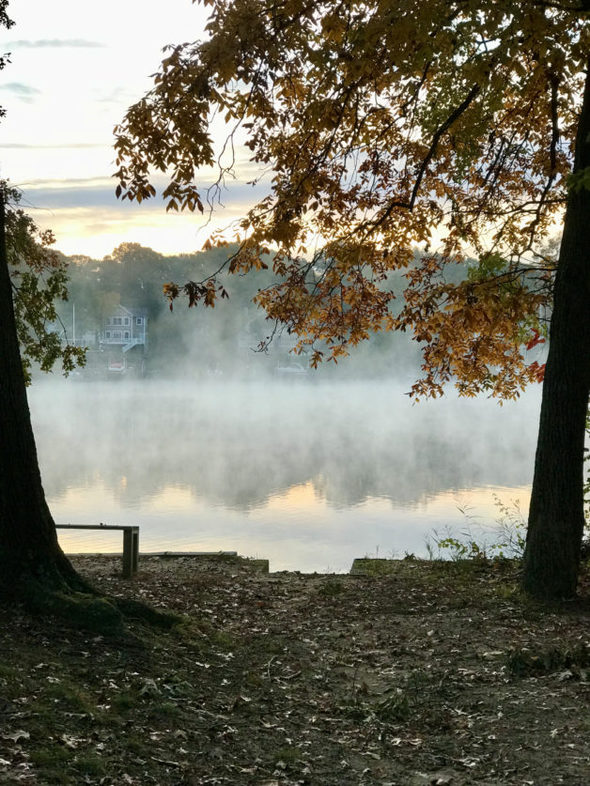 This photo is lovely: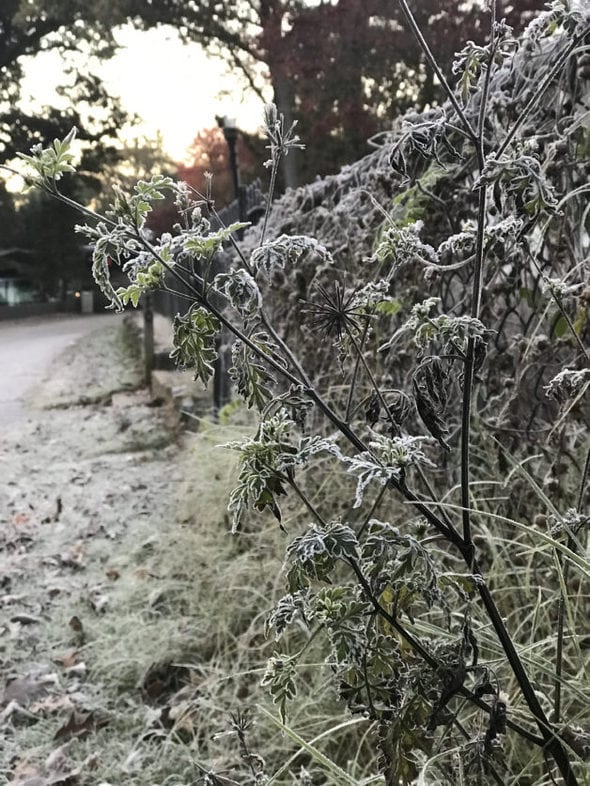 And this is the same fence.
Pretending that this neighborhood has only good features would be dishonest.
But acting as though this neighborhood has only bad features would also be dishonest!
It is extremely easy to see what's wrong with our neighborhoods, and anything else in our lives, for that matter.
What is not easy is seeing the good parts.
Seeing the good takes effort
We see the bad parts of everything by default, so if we just let our brains go where they will, that's the view we will usually have: all the bad stuff.
But if we want to have a realistic view, we usually have to make a point of hunting for and noticing the good parts.
So, if you want to have a better attitude about where you live, try making a list of all the upsides. It costs exactly $0, which is a lot cheaper than what it would cost to move somewhere else.
(And besides, whatever place you move to will be a mix of great and not-so-great anyway!)
What are the good and bad parts of where you live? Tell me something not so awesome AND something great.
P.S. Sometimes when I write about this topic, people sometimes are a little worried that I'm telling people to ignore the bad/hard parts of various things in life. I'm not. What I'm saying is that it is extremely unlikely that we will err on the side of giving too little attention to the bad things in our lives.
What is way more likely is that we will give too little attention to the good things. So, my point is that most of us need to do a better job of hunting for the good things.