When I asked what frugal things you all struggle with, a number of you brought up the issue of time vs. money.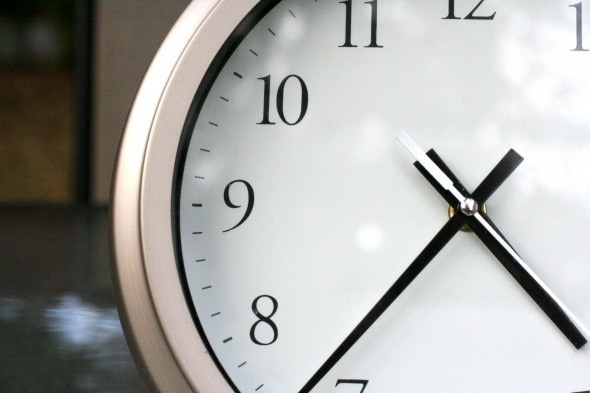 It's an age-old frugality question:
When is it wise to spend money to save time, and when is it wise to spend time to save money?
I think the reason this question is so difficult is that there's not really a one-size-fits-all answer.
I mean, I do think there's a sweet spot to be found between saving money and saving time, but it varies from person to person, and I even think it varies for a single person, depending on life circumstances.
For instance, in the early days of our marriage, we lived on a super tight budget, and when I had to choose between time and money, I erred on the side of money. That worked out fine and dandy because we had no children (and later, just a couple), so I had more time than money.
As we accumulated more children, though, and especially as I began homeschooling, my time became a little more scarce. Around the same time, Mr. FG made a career switch from warehousing to IT work, and thus money became a little less scarce.
So now, instead of automatically defaulting to the spend-time-rather-than-money setting, I've had to think a little harder when that dilemma comes up.
(I am aware that this place…that this whole having-a-choice thing, is a privileged place to be. And I promise that I don't take it for granted, because I know what it's like not to have much of a choice.)
Anyway. All that is to point out that the right choices vary from person to person and from life stage to life stage.
So. How do you decide where the sweet spot is for you?
If you're in a phase of life where your budget is crazy tight, you probably won't have to think too hard. If it saves a few dollars, it's probably worth doing.
But if you're in a place where you have more choices, here's my advice.
Focus on frugal activities that:
-save a significant amount of money
The first thing that comes to mind for me is cooking dinner and packing lunches. The markup on takeout/restaurant food is hefty, and you can realize significant savings by eating at home. We're talking thousands of dollars a year, so it's not pocket change!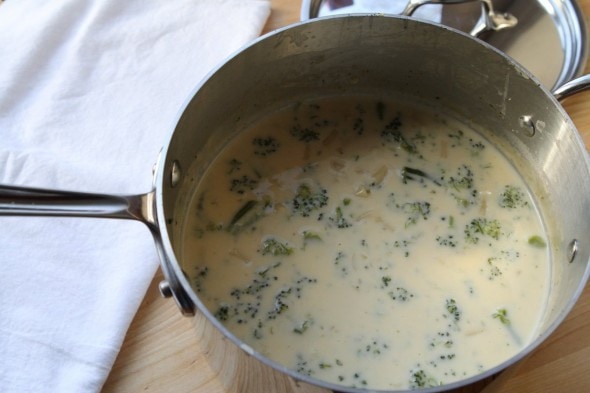 Cooking takes time, certainly, but to me, the monetary savings make the time investment worth it.
(Most of the time. I'm not above getting a pizza every now and again. 😉 )
-provide a lot of bang for your time buck
Keeping my kids in jeans could be a fairly expensive endeavor, especially as they're getting older. So, it's worth it to me to stop into Goodwill to take a quick peek through the jeans rack.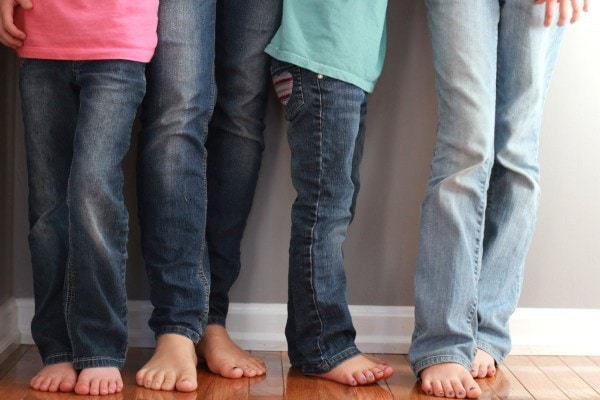 I spent 20 minutes in there recently and came out with about 8 pairs of $3.25 pairs of jeans, including a pair for Joshua, which made me super happy. Even if I'd been able to snag new jeans at $10/pair (unlikely!), I still saved myself $54.
Totally worth 20 minutes.
(Here are some pictures of our Goodwill jean collection.)
-take very little time
Some frugal stuff requires only a few minutes of your time, so even if you're pretty busy, this type of thing might make your priority list.
For instance, sewing on missing buttons takes just a few minutes, and my jean button repair was super quick (aside from the time I spent with the shipping mixup.)
Sometimes you can even save time by doing something frugal. For instance, eating leftovers is actually faster than getting takeout. And living with less stuff requires less shopping, which saves you time and money.
-have other virtuous qualities
If the activity in question is a slam-dunk on several fronts, it's probably a good use of your time.
For instance, cooking meals at home not only saves money, but it also nearly guarantees you a more healthy diet.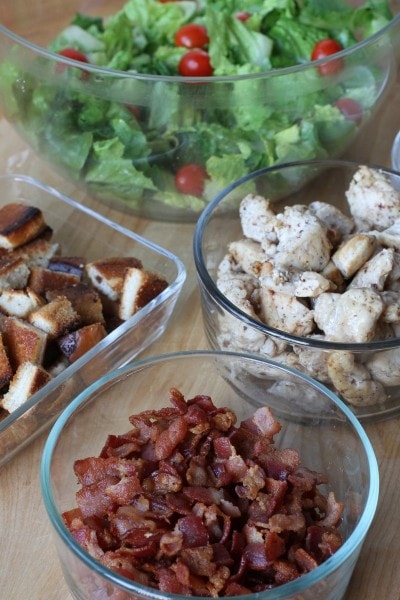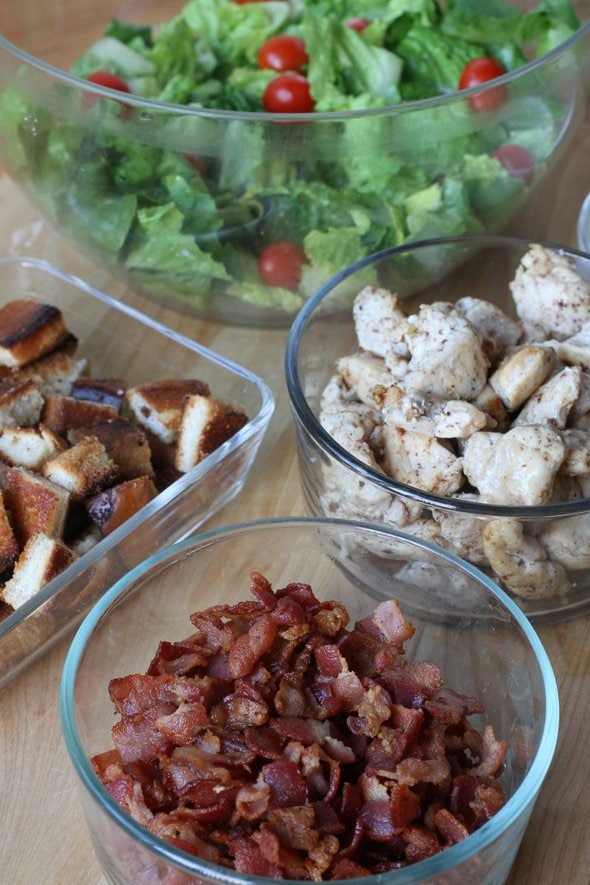 Shopping second-hand saves money, but it also reduces demand for new (sometimes sweatshop-made) goods.
One more example: cooking from scratch gets you tastier food. I enjoy baking bread and making yogurt (and they do save money*), but sometimes what keeps me going is that homemade bread and yogurt are flat-out tastier than their storebought counterparts.
*Here's a cost analysis of homemade bread vs. storebought. And here's a cost-analysis of homemade yogurt.
-you enjoy
If the frugal activity is something that really blows your hair back, you won't mind spending your free time on it.
Modifying hand-me-downs or mending dish towels is arguably not the most efficient way to spend my time. But I enjoy making something usable out of something unusable, so I choose to spend some of my free time doing things like this.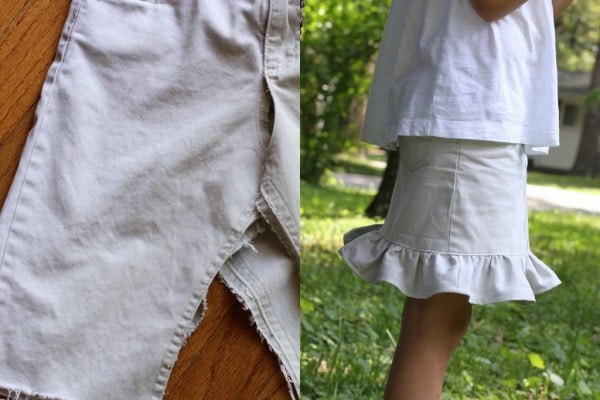 (tutorial for making a ruffly skirt from old khakis)
Incidentally, this list basically explains why I (mostly) don't line-dry my laundry. It took a lot of time, I hated it, and it wasn't saving me much money. The only iffy thing is that it does have some other advantages, like less wear and tear on clothes and less electricity usage, but those things weren't significant enough to sway me.
It also explains why I am willing to take the time to stop at Aldi, plus a regular grocery store to fill in what Aldi doesn't have. Aldi has really great prices, which means the savings are significant, Aldi treats their employees well, and their stores have a small environmental impact, and I love how small and convenient the stores are, so shopping there meets a lot of criteria on my list.
______________________
So, what do you think? When you are in a life-stage that gives you choices, how do you decide what frugal stuff is worth your time?
______________________
P.S. While I was writing this post, I kept thinking about the factors that go into deciding to spend money instead of save money (like when I forked over a bunch of money for my boots).
That topic sort of plays into what I wrote about today, but is also sort of its own discussion. Which makes me think I should write a post about it.
Stay tuned!