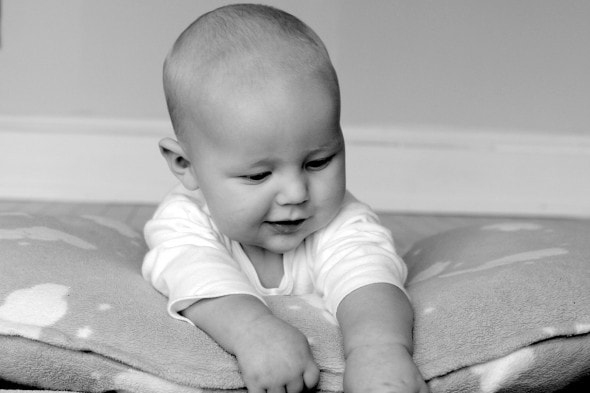 I'd love to know how you lost your baby weight after your babies. Did it take time? Did you exercise a lot? I currently do a bit of yoga but don't find the time to do much else.
I have a four year old and my second baby is now six months old. I gained 27 lbs during my pregnancy and lost 19 of it easily. I'm pretty sure that breast feeding around the clock helped! I've now plateaued and find it a real challenge to lose the last 8lbs.
Kind Regards,
Diana
Losing weight post-baby was a little different each time, and the weight was definitely slower to come off with each pregnancy. With Joshua (baby #1), I was back to my pre-pregnancy weight in a matter of weeks, but with Zoe (baby #4), I distinctly remember it taking quite a bit longer to be back to my usual size (6-8 months), even though I was doing the same things!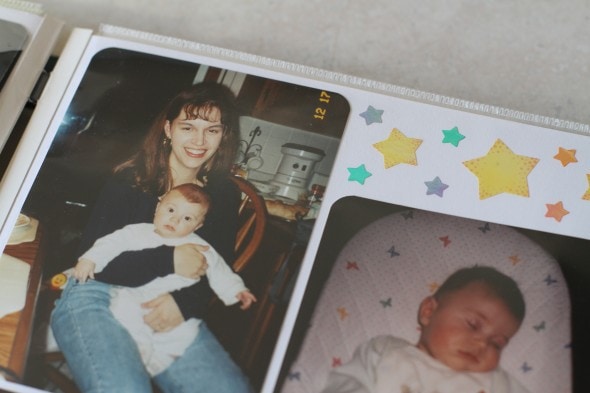 (with baby Joshua in 1999)
I didn't do any heroic dieting or exercise after I had my babies…I tried to eat right (read more about what that looks like in this post), and I did exclusively breastfeed all of them. I know not everyone loses weight while they're breastfeeding, but I definitely did, and I'm fairly sure my post-pregnancy weight loss would have been a lot slower otherwise.
I didn't do a whole lot in the way of formal exercise when my kids were little, aside from taking them on walks in a stroller. But taking care of a home and several small children isn't exactly a sedentary job, so I'm sure I got more exercise than I think I did. 😉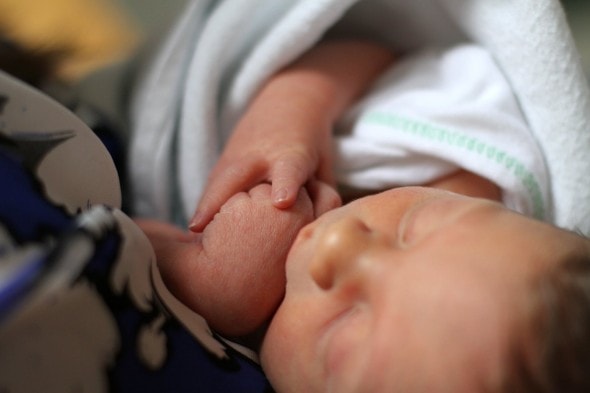 Regarding your last 8 pounds: I'm wondering if you might find those pounds easier to lose once your baby is weaned. I know some women's bodies tend to stubbornly hang onto some weight while they're breastfeeding, and they find it easier to lose those last few pounds once they're done nursing.
Regardless, I think you're doing great, considering your baby is only 6 months old, and I'd give yourself some grace for those 8 pounds. You are in an intense stage of mothering right now! As your children get older, you'll likely have more time to devote to exercise and sleep and eating right, and I'm confident you can finish losing the weight you want to lose.
I was curious about makeup. Do you wear it, what kind, how do you save money on it?
I have sensitive skin and seems I can only wear the super expensive kind.
So I usually forgo it all together.
Thanks,
Jenny
I do wear some makeup almost every day. The brands I use are totally not fancy, but since I don't have sensitive skin, they work for me. I use Cover Girl foundation, ELF face powder, and Revlon eyeliner. I have some ELF mascara that I wear occasionally (mostly because I feel like mascara is a pain to take off at night!)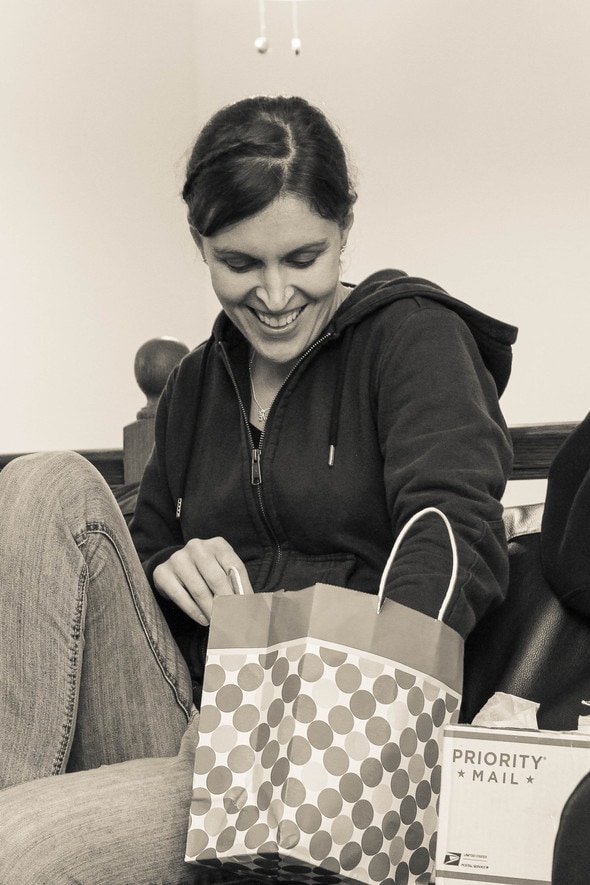 Oh, and I have eyeshadow from Redeeming Beauty Minerals,(not affiliated) which I got as part of one of those ebook bundle deals. Their makeup isn't cheap, but I bet pretty much everything there would be kind to your skin, as it's a natural line of face products.
Since I'm not much help when it comes to sensitive skin products, perhaps some of my readers will chime in with affordable skin-friendly makeup ideas.
________________
Ok, readers: if you've got baby-weight-losing advice for Diana, or affordable makeup for sensitive skin advice for Jenny, please share in the comments!