alternately titled, I Finally Spent Some Of My Birthday Money.
I've never had a nice soup ladle.
I got a beautiful and sturdy small ladle with the silverware set we received when we got married, but it's much more suited to gravy and such than soup. You'd need about 25 scoops of soup to get a decent bowl with that ladle.
So for the past decade and a half, I've been using Mr. FG's bachelor ladle, which is of the cheap plastic variety.
It was working fine for a while, but now it's cracked and it has just seen better days.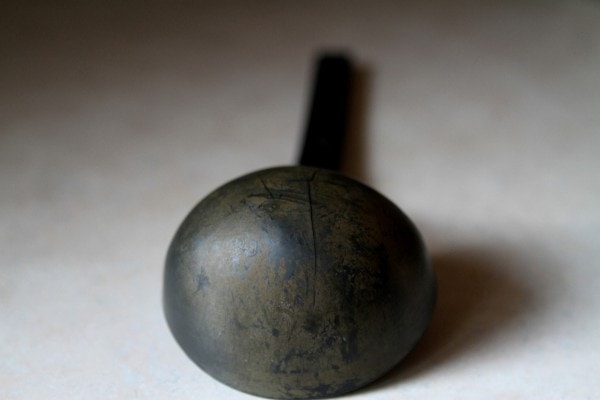 I've been keeping an eye out for a stainless steel ladle at a thrift store ever since Katy found hers, but alas, there are none to be found.
So, I decided it was time to just buy a new one.
Since I'm trying to buy heirloom-quality items when possible, I knew I didn't want to buy just another cheap plastic ladle. Plus, I'm make an effort to avoid buying new plastic items if I can help it.
Fortunately, I remembered that I had some unspent birthday money sitting around, which meant I could splurge a bit.
I checked Cook's Illustrated to see if they had recommendations, and they did indeed!
(You gotta love being able to find reviews on simple things like ladles.)
Apparently a lot of stainless steel ladles are poorly designed, because they only recommended one model, made by Rosle.
Isn't it purty?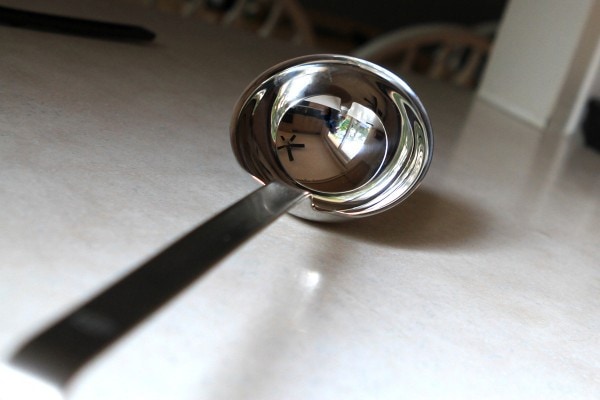 It's all one piece, which bodes well on the durability front, and the handle is hefty enough to resist bending.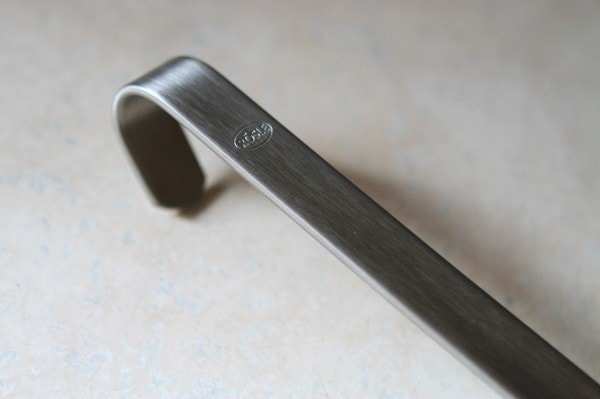 The lip around the edge there is supposed to help prevent spills. I haven't gotten to try that out yet, so I'll get back to you with my opinion about how well that works.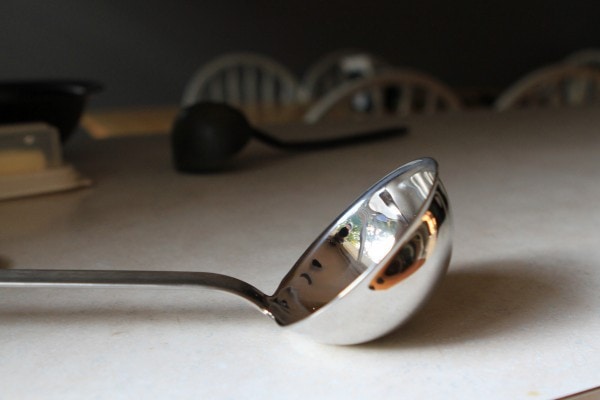 It makes me so, so happy to buy things that promise to last a lifetime.
I shouldn't ever need to spend any money on a ladle, and no one will ever have to manufacture one for me again either. It's good for my wallet and good for the earth.
And it's lovely to look at too.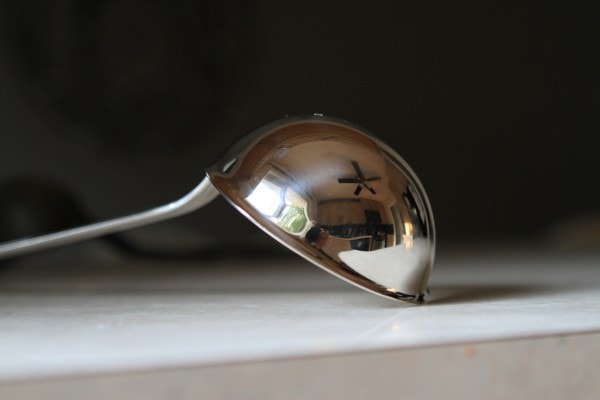 I was going to throw the old ladle into the recycling bin, but the girls reminded me that ladles are a very fun to play with in the water. So for the moment, it will find new life as a toy.
Now I just need to think of a reason to make soup in August. Maybe I'll make a pot of clam chowder…this is so popular with my family, they probably won't mind eating it even in the dog days of summer.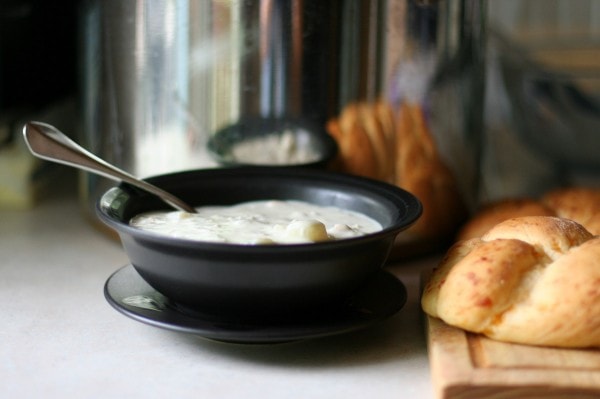 In case you need a ladle too, here are the details:
I chose the 5.4 ounce Rosle ladle
, which is $30.93 on Amazon (that's where I ordered mine, as I couldn't find it locally.)
It also comes in an an 8-ounce size
for $35.95 and a 3.7 ounce size
for $29.95. The price difference between the sizes is negligible, so pick what fits your needs.
____________________________
Have you purchased any heirloom, last-a-lifetime things lately?
____________________________
Today's 365 post: In August, our mugs are filled with…
Joshua's 365 post: "Eat Me."
Amazon links are affiliate links.