This is off-topic, I know! But multiple readers asked about how we've taught our kids to work hard and to be kind. Here's what I wrote about teaching them to work hard. And today's post will be about teaching kindness.)
In case you missed my earlier post about teaching our kids to be good workers, please hop over and read the caveats at the beginning of that post because they're applicable here too.
And in addition to those caveats, I'll add one more: our kids are not kind 100% of the time, and same goes for me. No one gets this perfectly right.
That said, here are some ways we've tried to encourage kindness in our kids.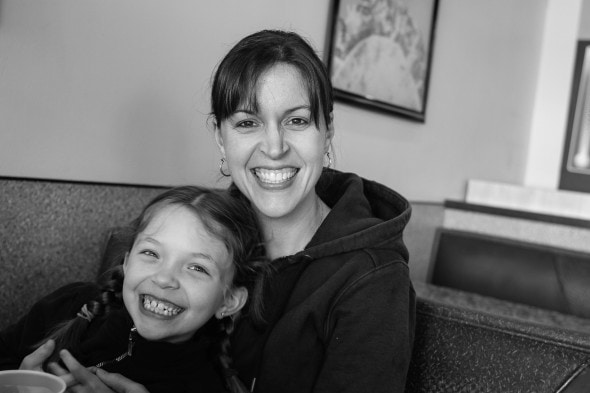 1. Model kindness.
Actions speak louder than words, which means that modeling kindness is key.
Be kind to your spouse, your friends, your co-workers, your family, your neighbors, your garbage-man and grocery cashier…anyone you come into contact with.
Your kids learn how to speak to people and how to treat people by watching you.
Also important: speak to your kids kindly. It's going to be hard to inspire them to be kind if you're short with them, rude to them, or approach them in an adversarial way.
2. Teach empathy.
Some kids are naturally good at putting themselves into other people's shoes, but most kids need some help here.
It's so much easier to have compassion for and kindness toward someone else if you've imagined how YOU'D feel in their shoes.
For example, if one of my kids has said something rude to a sibling and can't seem to grasp why what they said was rude, I'll say something like, "Ok, so, what if Dad came home and said this same thing to you. How would you feel?"
And then it usually becomes pretty obvious.
3. Help them anticipate and respond to needs (and model it)
I think this is something that our kids have mostly picked up on by watching.
They've seen me drop a gift by for a friend, heard me ask, "What can I do to help you?", and seen me look for the person in a group who is lonely or by themselves.
I think it's also helpful to give them ideas for being kind to others…we can share a need with them or share that someone is having a rough time, and help them think of what we could do to help show love or ease someone else's pain.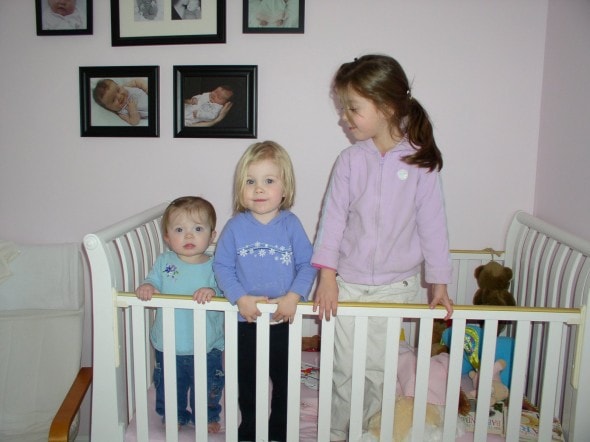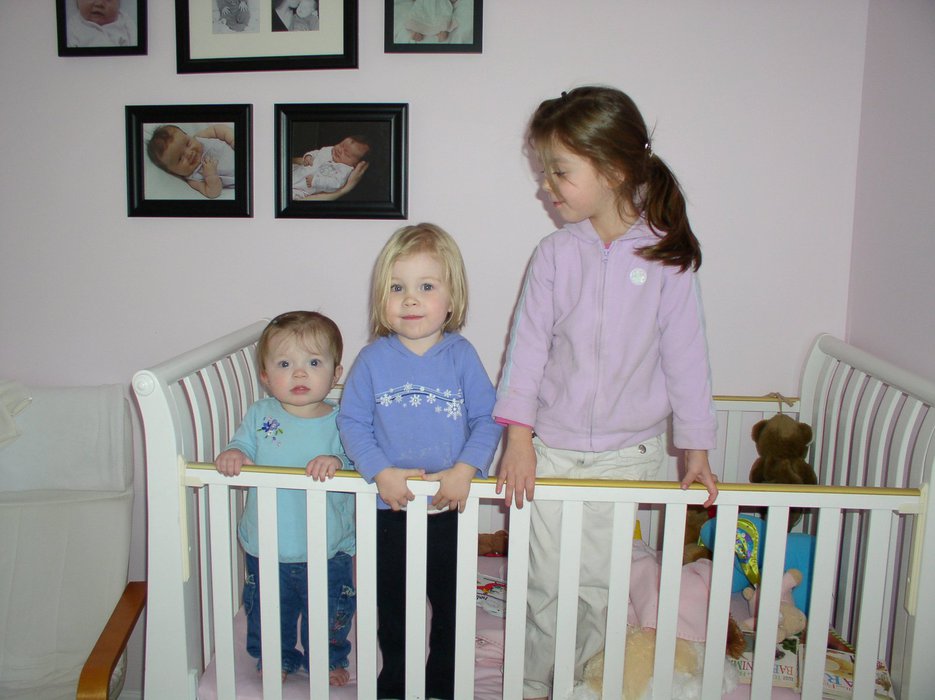 4. Point out kind acts that you see.
It's good to encourage kindness that you see in your own kids, and it's also helpful to recognize the kindness of others people's words and deeds. The more examples our kids have, the better!
"Oh, that was so kind of Aunt Danielle to bring me flowers."
"Aww, it was so kind of them to invite you guys along."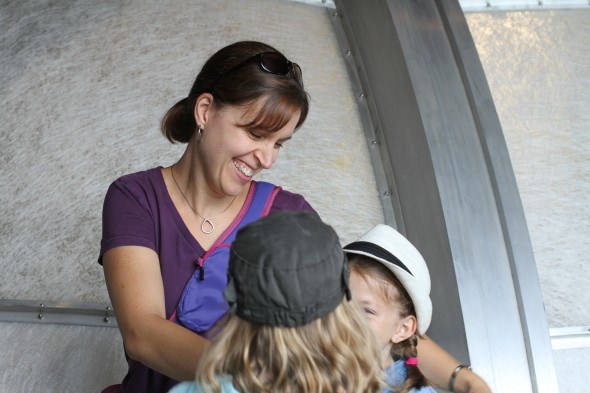 5. Encourage kindness even to people who don't "deserve" it.
It's pretty easy to be kind to people who are kind to us! But the rubber really meets the road when we're dealing with someone who isn't kind.
Since we're Christians, we believe we're called to be kind even to our enemies…so if that's true, we're also supposed to be kind to, you know, siblings. And cousins. And friends. And crabby customers.
We shouldn't be doormats, but we ARE supposed to respond kindly.
In my experience, a kind response turns away wrath about 75% of the time, so not only is it the right thing to do, it's also pretty darned effective.
6. Help them learn from unkindness.
I'd rather not ever have my kids be treated unkindly, but we live in a broken world, and unkindness happens.
So, if they come to me with a sad tale of unkind treatment, I try to first offer sympathy, and I also point out that while sometimes we learn how to behave by watching other people, we also sometimes learn how not to behave by watching (or experiencing) other people.
We can use the pain of others' unkindness to help us avoid unkind behavior ourselves, which kind of ties into the empathy thing.
How do we like to be treated? How do we not like to be treated? And how will we treat others as a result of thinking about that?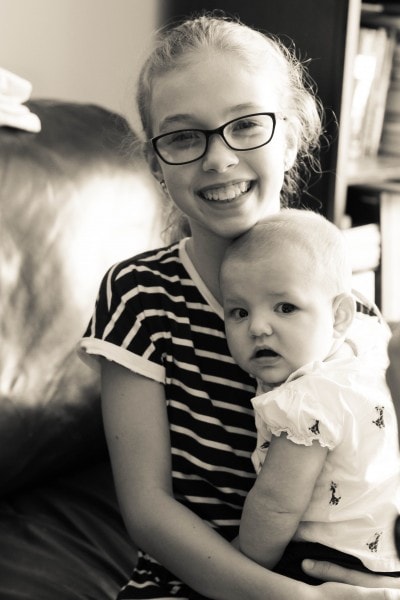 Add to my list!
How have you encouraged kindness in your kids? And how did your parents encourage it in you?
P.S. For those of you who share my beliefs, I'd also add that it's important to pray that God would work in our kids' hearts and help them to be kind. I pray this for my kids on my own, and also when I pray with them.