This post contains affiliate links.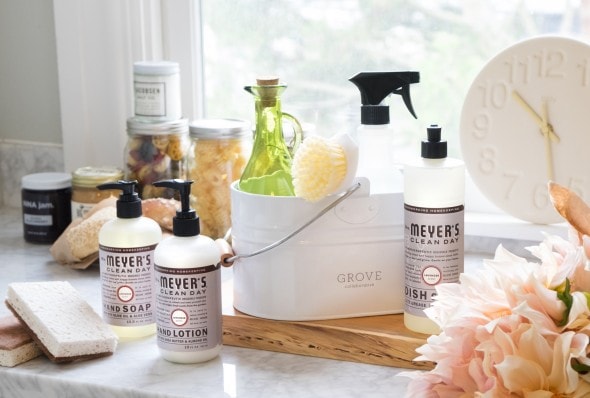 Isn't it weird how the calendar flips over just one month between December and January, but somehow it feels way more momentous than that?
Like, when I flip between June and July or between September and October, I'm just like, eh, ok, a new month. No biggie.
But the switch to January feels clean and fresh and brand new and I'm all full of optimism about what the new year will bring.
I think it's not just that it's a new year…it's that January comes on the heels of a month of life being totally not like normal because of the holidays, and then January brings us back to routines and work and normal life.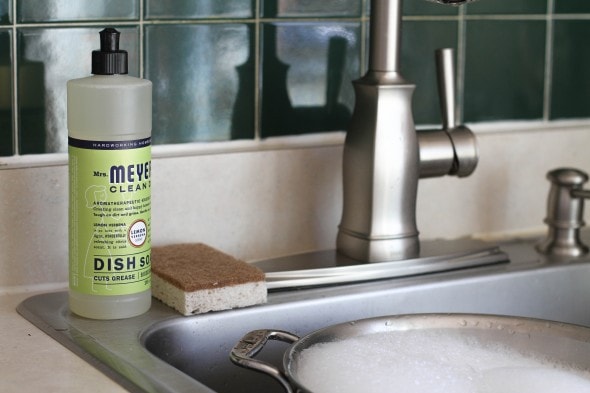 September has that same kind of feeling, in a way. It's a return to routine after several months of fun, not-so-routine living.
And even though summer and the month of December are really enjoyable, it usually does feel good to get back to slightly more disciplined living.
Anyway.
There is totally nothing special about cleaning and organizing in January other than that lots of us feel an urge to do it in January. 😉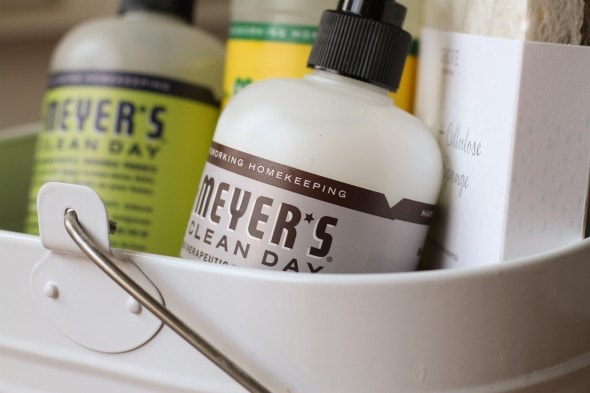 And if you are one of those, then maybe you'll enjoy the offer that Grove Collaborative (formerly ePantry) is wanting to share with Frugal Girl readers this week.
(Grove Collaborative is a small, socially responsible company that delivers green home and cleaning products to your front door.)
This time around, Grove is offering a Mrs. Meyer's cleaning kit in a cute white caddy free with your first $20 purchase.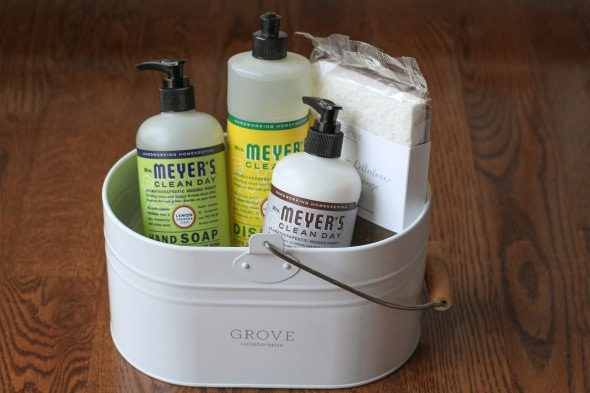 And you get free shipping too, so your only out of pocket cost is the $20 of merchandise from Grove. Yay!
Included in the cleaning kit are:
the metal caddy
a two-pack of Grove all-natural cleaning sponges
a bottle of Mrs. Meyer's dish soap
Mrs. Meyer's hand soap
Mrs. Meyer's hand lotion
Because you're reading my blog, I assume you want my opinion on things. So, here are my thoughts on what's in the kit.
The Grove sponges are great, and they work every bit as well as the classic green/yellow sponges.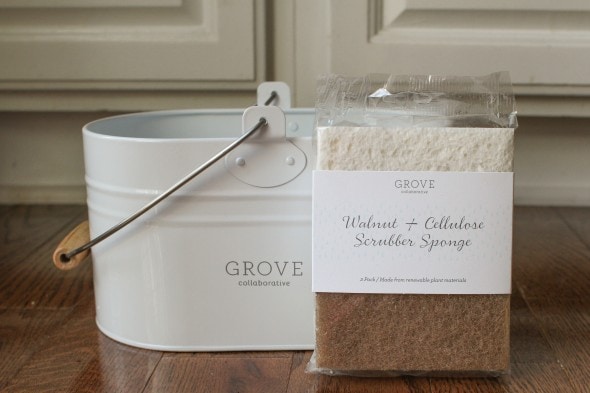 I've sung the praises of Mrs. Meyer's dish soap before but in case you missed it: this is the only natural dish soap I've found that cuts grease like Dawn does. In fact, it works way better than ordinary dish soap like Joy or like the stuff that Aldi sells.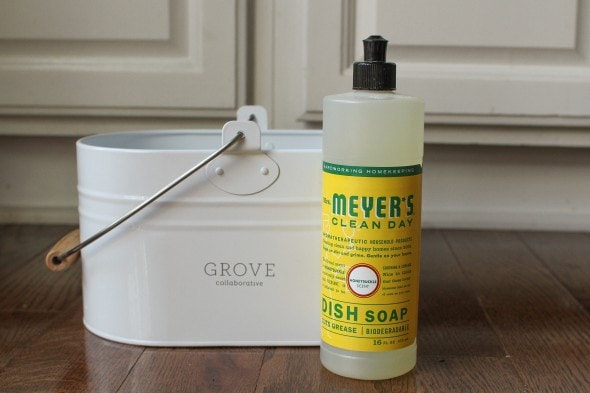 Biiiig thumbs up from my house! Love, love, love it. And it makes your kitchen smell so good while you're washing dishes.
The Mrs. Meyer's hand soap is great too, although their foaming stuff is my favorite, largely because it lasts so, so long.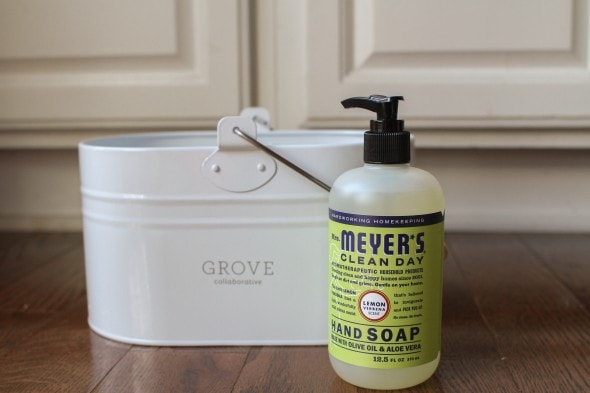 This is good too, though, and like all Mrs. Meyer's products, it smells mahhhvelous.
And the Mrs. Meyer's lotion is new to us, so we haven't had a chance to form an experienced opinion about it.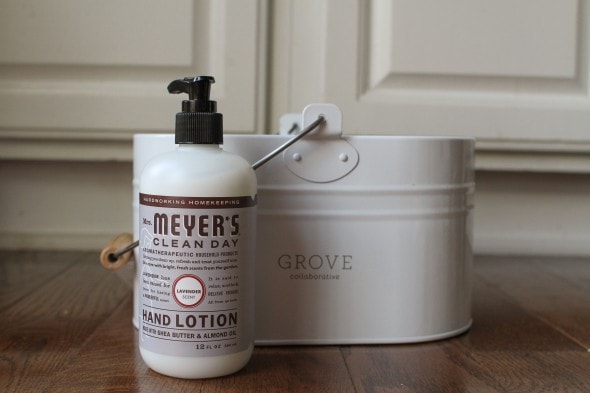 I'm not a huge user of cleaning caddies (I'm a stuff-the-cleaning-products-under-the-sink kind of girl).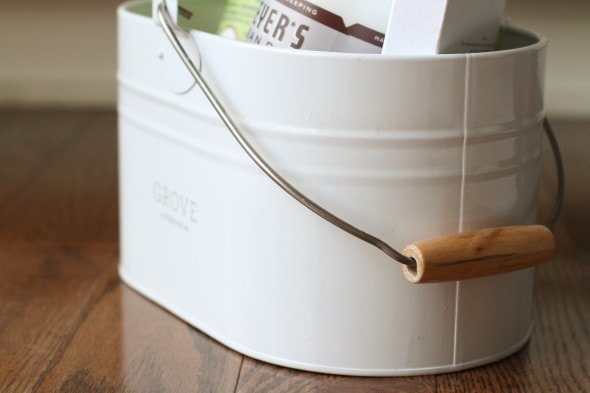 But, this caddy is super cute and if you don't want to use it for holding cleaning products, I think it would be quite suited to containing all sorts of other things (flowers? small potted plants? your current small knitting project?)
And of course, if it makes you happy to tote your cleaning products around the house in a visually-appealing caddy, then you will love this. 😉
How to get your free cleaning kit!
If you're a new Grove customer, click right here to make an account. Add $20 of merchandise to your cart, and you'll get that plus your free cleaning kit sent to your door with free shipping. Boom!
If you're already a happy Grove customer, click here and you'll get a free Mrs. Meyer's hand soap added to your very next order.
(I love that Grove always includes an offer for people who are already customers. Yay!)
Oh, and you get to pick the scents you want…you totally do not have to get the same ones I did.
A great thing about Grove is that they don't lock you into a delivery schedule. You can get deliveries as frequently or infrequently as you like, and you can always completely customize your order depending on what you need. So, you don't need to be scared to order.
Grove's customer service is outstanding too, so if you ever run into any problems with your orders, they'll be delighted to help you.
Let me know if you have questions!
P.S. If you want some ideas about what to buy with your $20, here's a post I wrote with a bunch of items from Grove that will actually save you money over time.
Save
Save
Save
Save
Save
Save