alternately titled, "How I Avoid Carrying Compost Out Into My Cold Backyard Every Day" or, "The Lazy Composter".
In the summertime, I don't really mind taking the compost out every day…I just have to throw a pair of flip-flops on and take a quick trek out to the backyard (well, it's sort of quick. Our kitchen is on the upper story and our compost bin is on the ground, so I have to carry compost through the house and out the back door. Have I mentioned I am not a fan of the split-foyer house design??)
In the wintertime, especially this winter, because we have actually had snow that's stuck around for a while, I do mind taking it out every day.
So, I keep an old spackle bucket on my deck.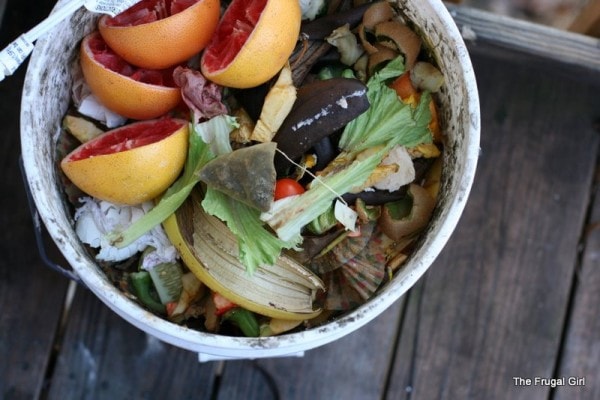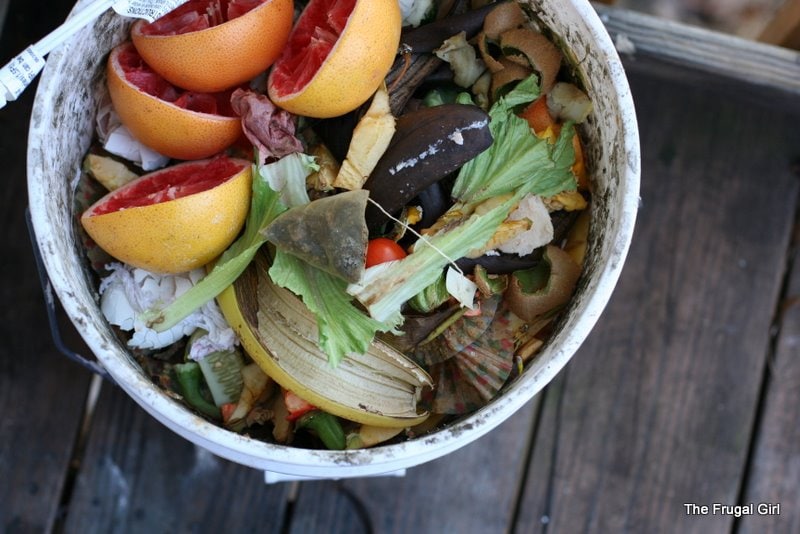 And I just let it sit there until it's filled to the brim, at which point I take it downstairs and out to the bin. In the summertime, this would never work, because 5.5 colonies worth of fruit flies would be hanging out in the bin by the time it was full. In the cold of winter, though, fruit flies are NEVER a problem.
Anyways, this simple solution makes me much less tempted to throw compostable material into the trash can while the weather is cold.
______________________
Also, I was thinking that someone who is super worried about information security, and is concerned that even shredding isn't enough, would feel better if they composted the shreddings. Because when you turn your shreds into compost…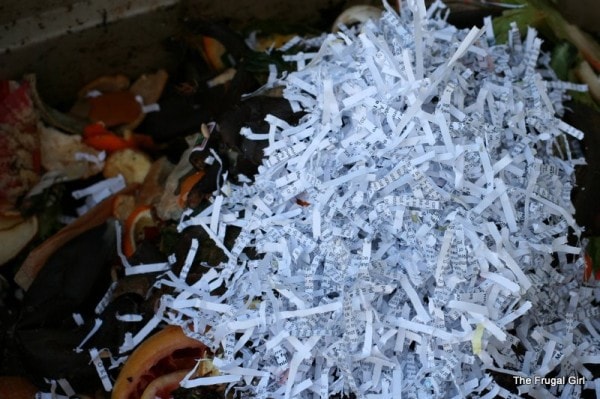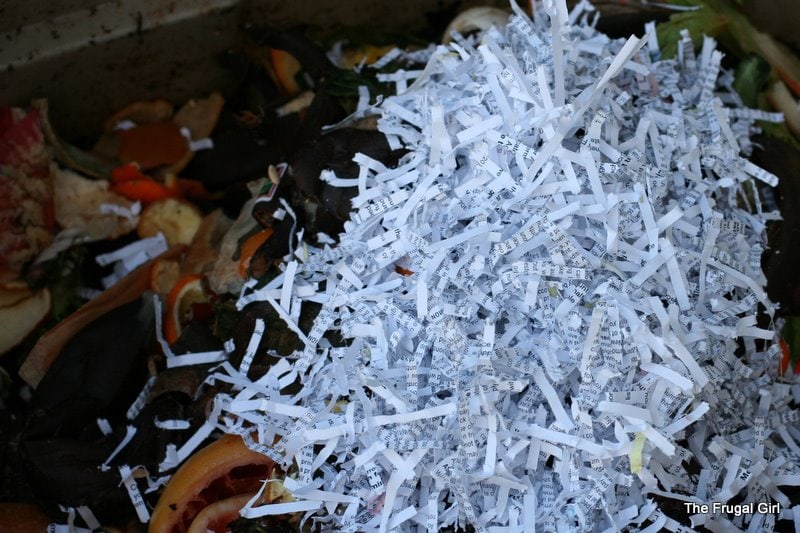 and use the compost to grow vegetables in your backyard…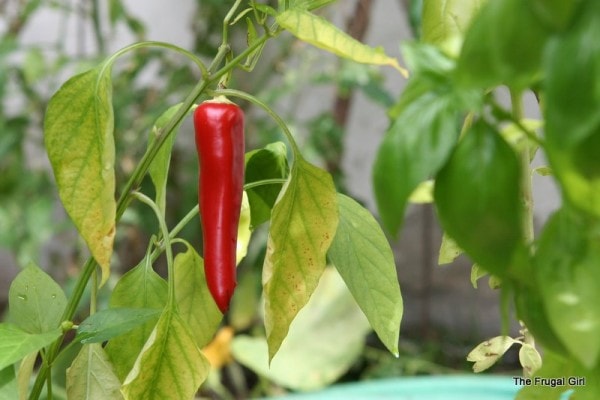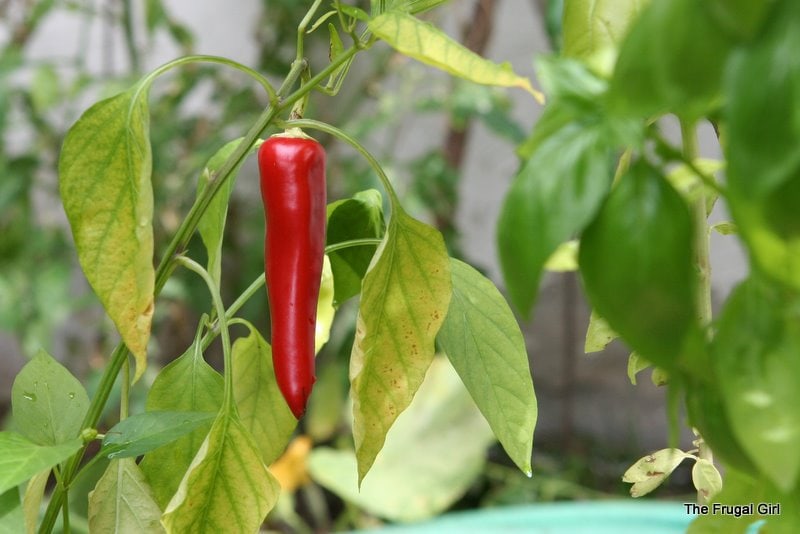 it'd be pretty darn difficult for anyone to steal the information on the papers. 😉