ThredUp did not sponsor this post or ask me to order/review a Goody Box.

I have a fashion-box review and photos for you!
ThredUp is a site that sells gently used clothing, and usually, you need to browse their site, add items to your cart, and check out (just like you would at any clothing website).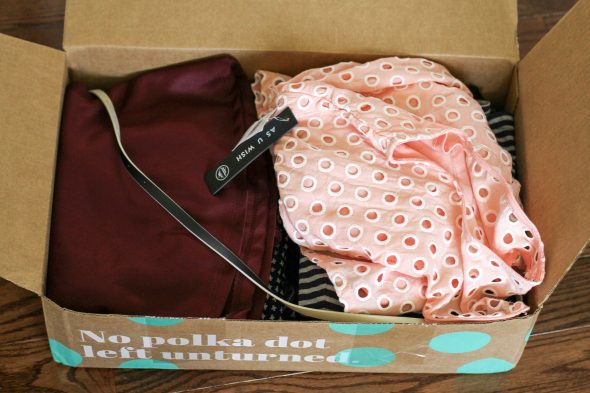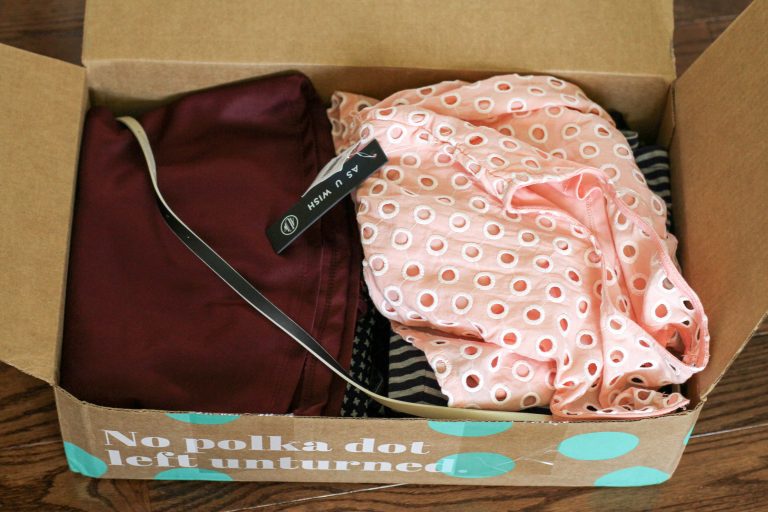 But.
They just came out with a new service, which is sort of like Stitch Fix meets thrifting. You fill out a profile with brands you like, sizing info, plus pricing and style preferences, and then ThredUp ships out 15 items to you.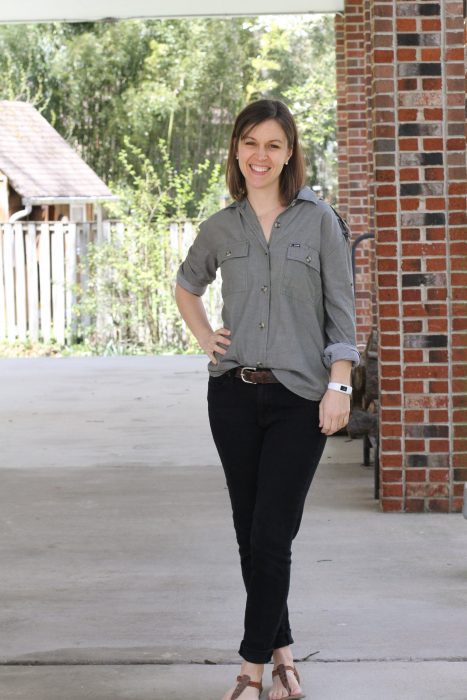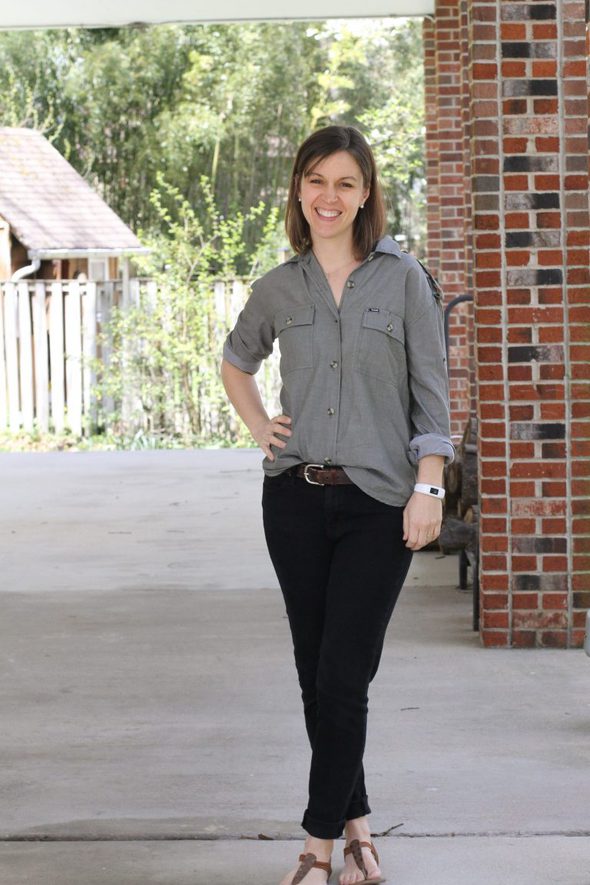 You decide what you want to keep and what you don't, and then you ship back anything you don't want, using the prepaid label. Super easy!
You pay a $10 fee upfront, and that gets credited toward anything that you keep. And with 15 items, odds are good you'll want to keep at least $10 worth of what's in your Goody Box.
Want to see what I got?
This $4.99 shirt has some fun and floaty side detail, and I decided to keep it.
This $4.99 shirt, however? Nope.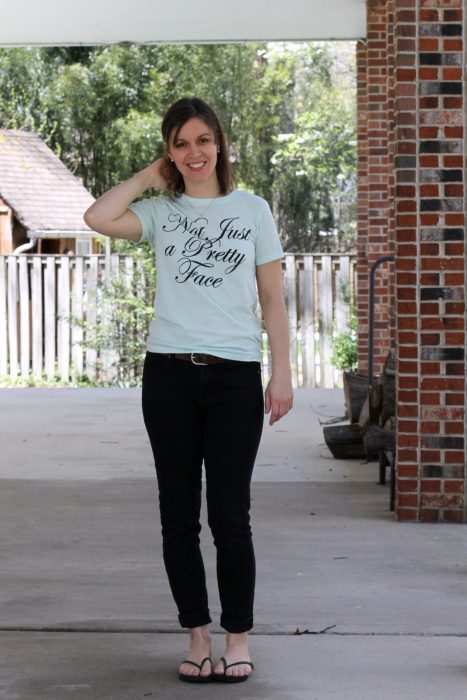 I hate the cut and the font. Plus, look at the back. So much nope.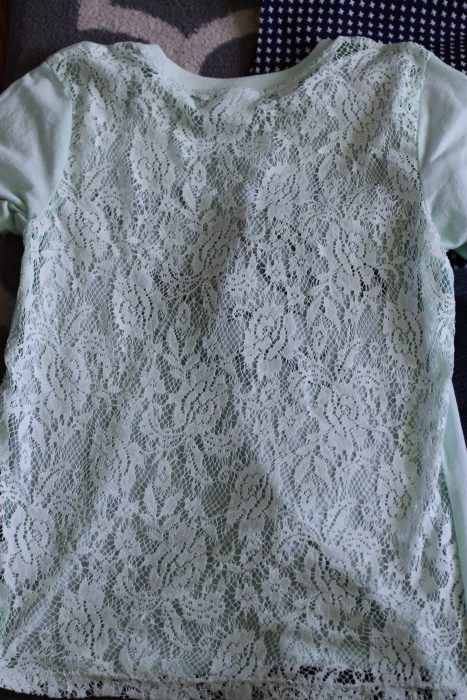 Both of these skirts ($8.99 and $5.99 respectively) were a no as well. The one on the left was super unflattering and the one on the right was just too short!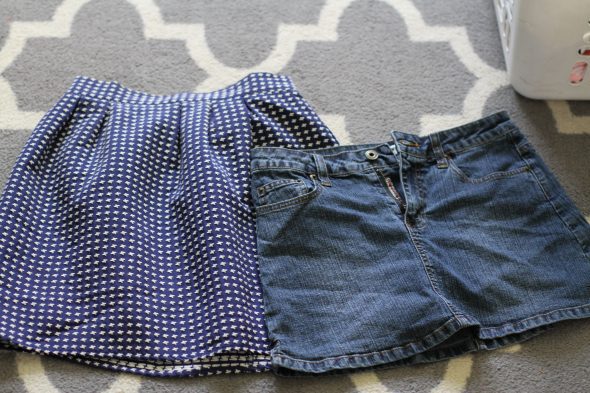 This Michael Kors dress was $18.99, which is a price you'd normally pay for a Target dress. Definitely a deal.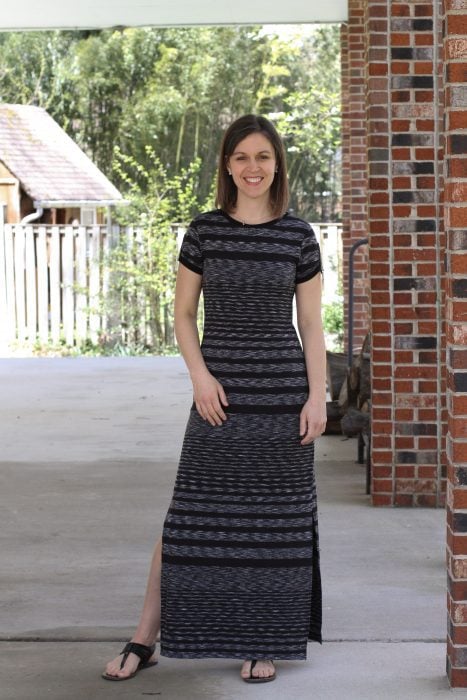 I feel a little bit iffy about this one, but my kids and my friend from Texas (she was here when my box arrived) all said to keep it.
So I'm going to get outside my comfort zone and wear this. 😉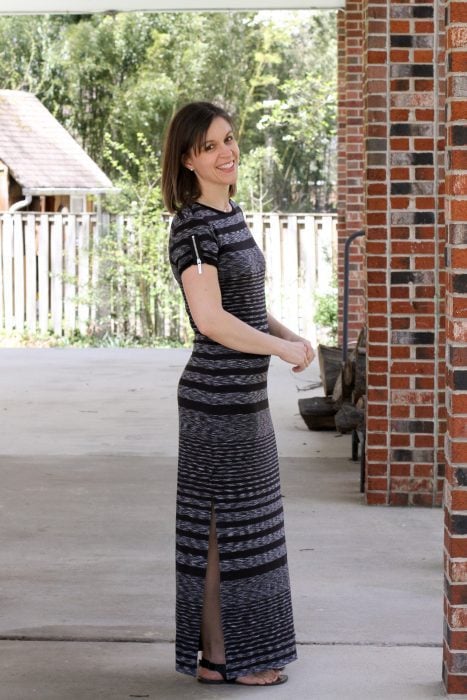 These four dresses were all affordable, but they're all too short/too high-waisted for me.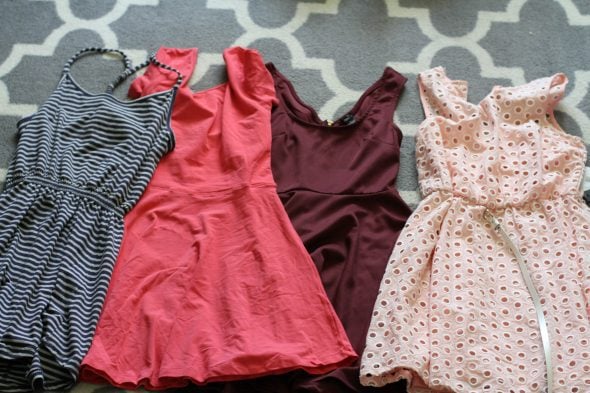 Plus the one on the right looks like a trypophobic's nightmare. Ha.
Moving on!
This Hurley shirt is $12.99, and I'm wearing it with my $68 Stitch Fix jeans. 😉 I'm going to keep this one.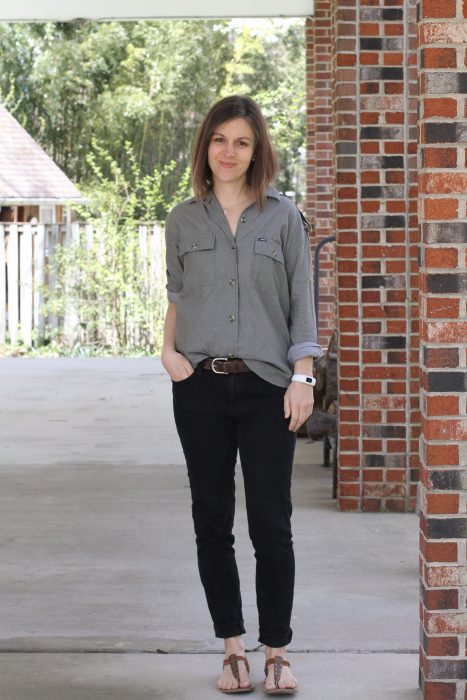 This top and these shorts are a nope, as well as several other pairs of shorts they sent.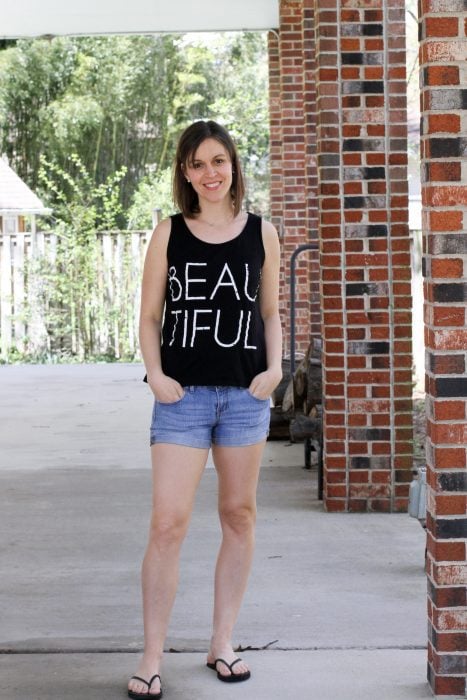 I don't super hate the tank top's fit, but I feel iffy about walking around with a shirt that says "Beautiful" on it. It seems kind of…self-congratulatory or something.
And also possibly meant for someone much younger than me!
And I think the same is true of this shirt…it would look better on someone Lisey or Sonia's age.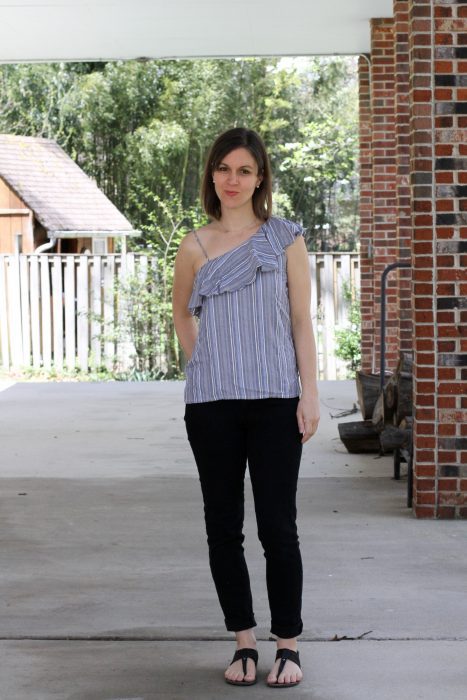 Alrighty! That's everything in my box (except for a few pairs of unphotographed shorts).
What are the pros of the Goody Box, based on my first try?
It's affordable (all 16 items added up to $182.84, or $11.42 per item)
I got three things I want to keep (whereas I kept nothing from my last two Stitch Fixes)
The ordering and returning process is super easy.
You get lots of things to choose from in one box.
The items are all second-hand, which is awesome for many reasons.
It was lovely to avoid the process of sorting through the thousands of items on ThredUp.
It's like the fun of Stitch Fix, but at way more affordable prices.
I can't really think of any cons…I mean, there were a lot of things I didn't keep, but that's kind of par for the course. That regularly happens when I place orders where I pick everything myself!
And since the returns process is so simple, this doesn't feel like a big deal to me.
It does end up being more expensive than straight-up thrift store shopping, but it's also a lot more convenient.
Goody Boxes: No. Rescue Boxes: Yes.
2023 update: Goody Boxes are no longer offered at ThredUp. But if you want some fashion adventures, you can order a Rescue Box. There are lots of different options (clothes, handbags, accessories) and it IS an adventure when you order one.
I know because…I tried it!!
Here's my review of the winners from my Rescue Box.
And here are the losers, which are significantly more entertaining.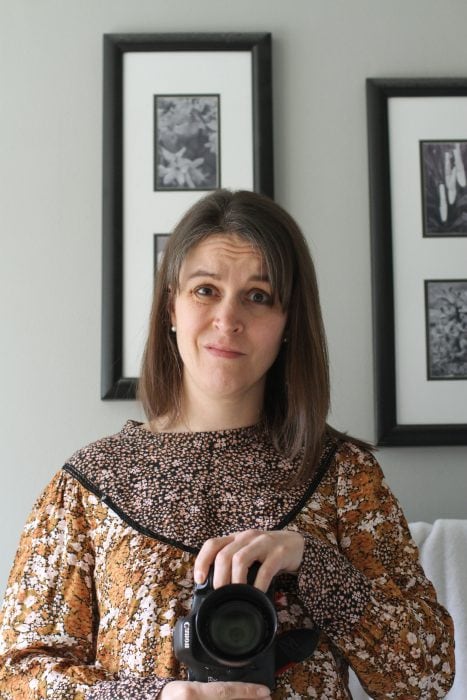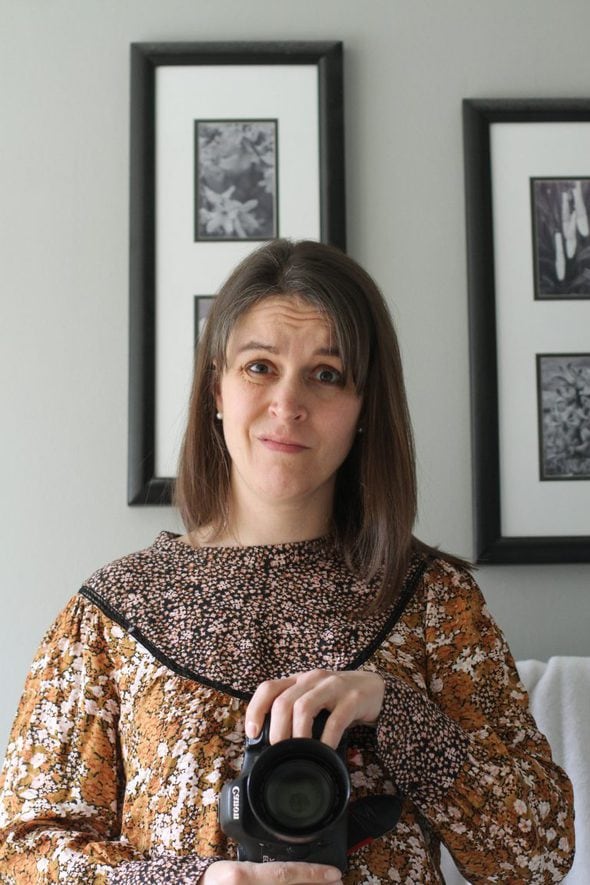 Get a $10 ThredUp Credit!
If you'd like to try ThredUp, open an account through this link and you'll get a $10 credit toward your first purchase.
I'm not sure if you can use the $10 toward a Rescue Box. But you can definitely use it toward any of the thousands of items on ThredUp's site. So much to choose from!
P.S. Thanks to Sonia for taking most of these photos. And to Zoe for manning the camera a bit too.